ski trip in Aspen
. The year progressed, filled with exciting moments, great travel by myself and all my Skimbaco colleagues, and everything else in between. New Year's Eve is always a special celebration- wether ringing in the New Year in a major city such as New York, Paris, or Tokyo or enjoying a
champagne dinner at home
, it is an evening that calls for celebration and the outfit to match. This New Year's Eve, reminiscent on all your favorite memories and celebrate in true Gatsby style with a great outfit and some great champagne. After all, if anyone knew how to throw a party, it was Mr. Gatsby.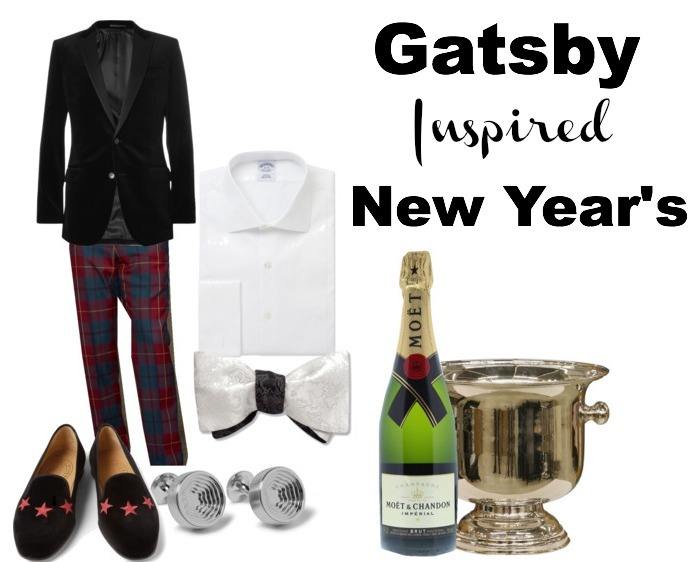 When I envision Jay Gatsby on New Year's Eve, I envision a refined outfit that is sophisticated yet easy to wear. I was inspired by the Ralph Lauren Tartan trousers as the focal point of the outfit, pairing it with a J.Crew velvet blazer, perfect for the occasion. Incorporate classic items in true Gatsby style such as velvet slippers or smoking slippers and a bow tie. The look is completed with a sleek set off cufflinks.
Trousers: Ralph Lauren
Blazer: J.Crew
Slippers: Stubbs & Wootton
Shirt: Brooks Brothers
Bow Tie: Beau Ties LTD
Cufflinks: Mont Blanc
This is a great time to get new pieces for your closet as a lot of great retailers, with Mr. Porter being one of my favorites, running end of year sales. Take advantage of these great sales to build your New Year's Eve outfit so you have extra money left over for champagne.
Wherever you will be ringing in 2014, I hope it will be in style and filled with lots of champagne! I love celebrating special occasions with Moet & Chandon champagne, or perhaps a bottle of Dom Pérignon. (Their rosé is renowned). Try making some champagne cocktails such as a champagne float or champagne slushie. Freeze a bottle of champagne, and when frozen, carefully open the bottle as freezing increases the pressure and the frozen champagne will begin to ooze out of the bottle- the perfect celebratory slushie!
Champagne and tartan pants, sounds very Gatsby to me! Cheers!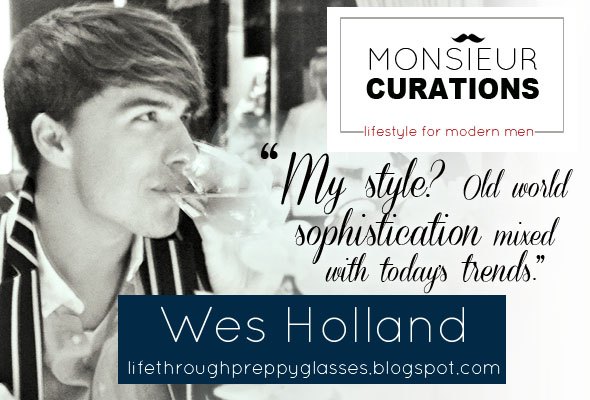 It is hard to believe the calendar is already changing from 2013 to 2014. I can remember the start of 2013, ushered in with excitement and a great