During the month of January, 
The Rich Life
is shining the spotlight on the Central Coast of California, specifically the charming and historic town of Cambria, nearby Moonstone Beach and the Paso Robles Wine Country.  Last week I showed you the relaxing and comfortable 
Sand Pebbles Inn
. This week I'm taking you to
Pasolivo Olive Oil
. Pasolivo Olive Oil is located in the Paso Robles Wine Country, about a half hour drive from Cambria. Pasolivo harvests their olives by hand from 15-year-old olive trees that are farmed organically and sustainably. Their 6000 trees grow on 45 acres and produce several varieties of olives including Frantoio, Leccino, Lucca, Mission, Sevillano, Manzanillo, Moraiolo and Ascolano. Pasolivo has been pressing world-class extra virgin olive oils for over 10 years from their orchard. Their oils are certified with the California Olive Oil Council Seal Program. This seal ensures that the oil you buy is extra virgin and not adulterated with seed oils.
My husband and I arrived at Pasolivo for our early afternoon tour and were immediately welcomed by the friendly staff. We began our tour at the back of the building where the processing facility is located. Pasolivo is proud to have its own olive mill where their olives can be pressed fresh, just hours after being harvested.
Olives are sorted – leaves, stems and other debris removed – and washed before being ground into a paste.
The paste is then sent to a series of processing machines including a centrifuge that further purifies the oil. Pasolivo employs Pieralisi machines, imported from Italy.
Once the olives have been processed, they are stored in separate stainless steel vats according to their variety. Those who press and make the olive oil monitor the oil in the tanks regularly. Temperature plays an important role in keeping the olive oil at its highest quality. It's important that the oil doesn't get too warm or too cold. It's also essential to the olive oil makers at Pasolivo that their olive oils have three positive attributes: fruitiness, bitterness and pungency. Pasolivo's oils are mostly big and bold, featuring all three of these traits.
After our tour, we were invited to the gift shop and tasting room. This sign greeted us. Who knew there were so many important benefits to ingesting olive oil?
But not every olive oil will deliver these benefits nor will they deliver the wonderful flavors unless they are processed with the highest of standards. Natural antioxidants and polyphenols, which are proven to be healthful, only appear in olive oils that haven't been processed with excess heat or chemical solvents. We were impressed by the inviting gift shop, filled with lots of cooking accessories, spices and even body lotions made from their olive oil.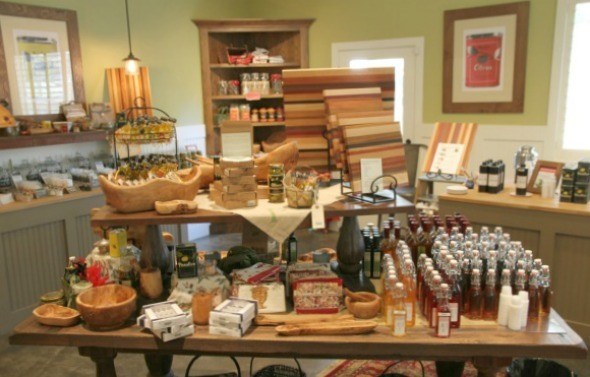 While in the gift shop, you can also taste Pasolivo's olive oil. Tasting olive oil is easy and interesting. Just pour a small amount of oil into the tiny cup, then sip it quickly through your lips, taking in a little air as you do to distribute the oil throughout your palate. My husband and I tasted many different olive oils from their California Blend to Tangerine Olive Oil. It was a hard decision, but we eventually agreed to take home a big bottle of their flavorful and fresh tasting Basil Olive Oil.
Along with many different olive oils, the shop sells a variety of salts including an extremely spicy Ghost Pepper Salt that we both too afraid to try. Instead we tried the truffle salt and brought a bag home with us to season roasted vegetables and meats.
I love a good vinegar and Pasolivo doesn't disappoint in that department. Blackberry balsamic, white balsamic, and pomegranate champagne are just a few of the vinegars available for sale in the shop. I chose a bottle of the blackberry balsamic. It's ideal for making salad dressings and to drizzle on summer fruits.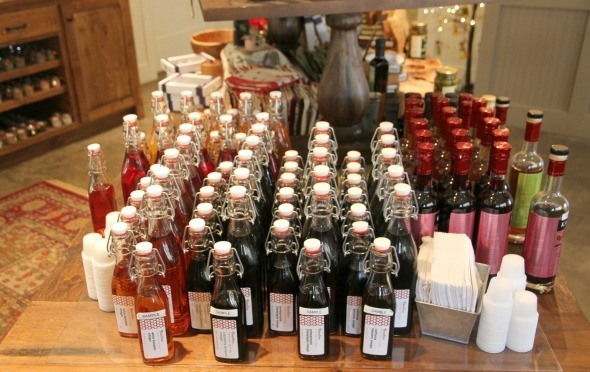 Not all olives are made into olive oil. Pasolivo also makes olives for eating. These jars are filled with olives stuffed with everything from jalapeños to blue cheese.
Pasolivo Olive Oil is available in stores across the country in limited quantities. And you can always order online and have it shipped straight to your home. Next time you're in the Paso Robles Wine Country, be sure to stop by Pasolivo Olive Oil. It's open daily to visitors from 11:00 to 5:00. Visit their website,
www.pasolovio.com
for more information. Pasolivo Olive Oil is located at 8530 Vineyard Drive, Paso Robles, California Disclosure: Our tasting and tour was complimentary and we were given a discount on products we purchased in the gift shop. All opinions about Pasolivo are my own.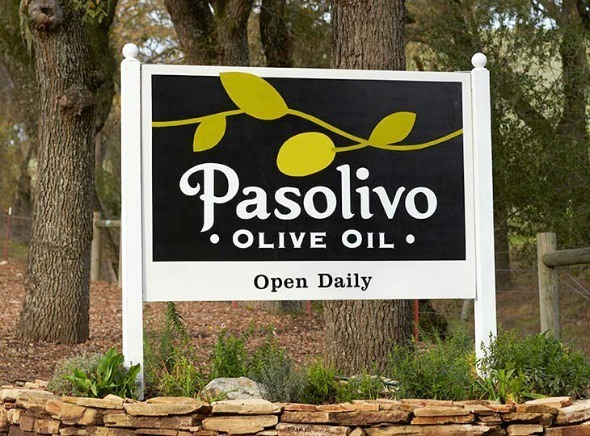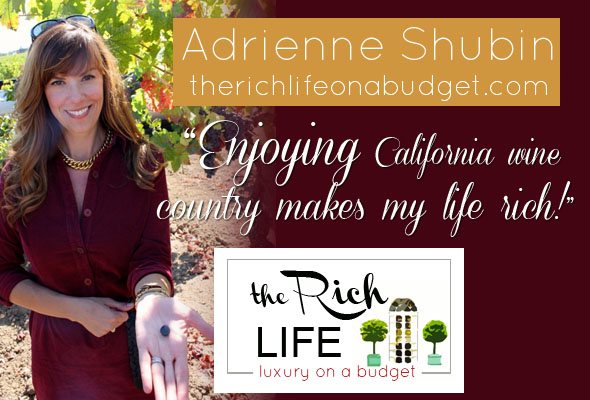 I have a passion for fashion! If you do too, consider subscribing to once a week emailed
Skimbaco Fashion
feed and never miss my fashion post.