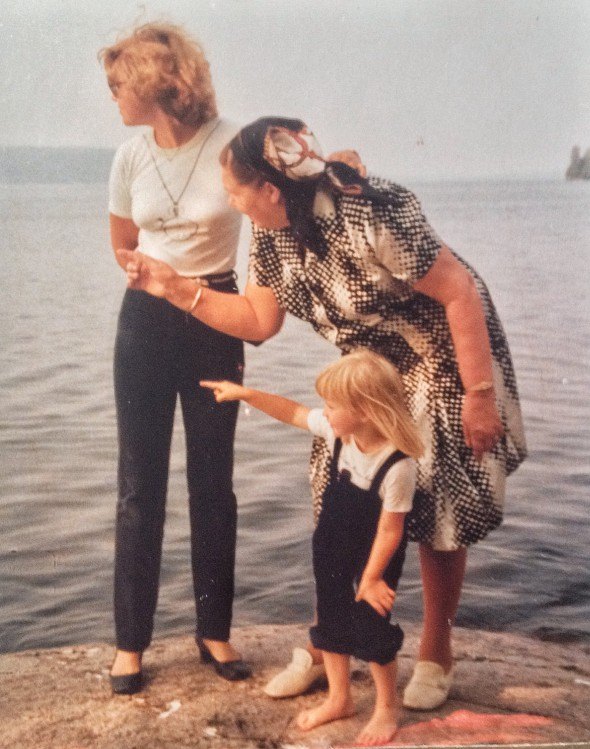 Me as a child with my aunt and grandmother… pointing out to the sea, probably telling I wanted to go to the other side.
I admit, I wanted to see the world beyond Finland
How can you tell the story of Finland, when all you wanted was to leave Finland?
I visited my home country Finland for the first time last month as a travel journalist on a trip that was organized as part of Matka trade show, and I was part of the Nordic Bloggers' Experience. Inna-Pirjetta Lahti of Innastus agency organized a world class event for international travel bloggers. It was sort of an emotional trip as I watched an international travel blogger crew (many of my dear friends), to visit my home country (many for the first time) and fall in love with it. Above all, Finland impressed
me
in the ways I was not expecting, and as I was boarding my Finnair flight at the Helsinki airport to fly back home, I couldn't help myself but feel sad to leave. Ironically, it was at the very same airport, that I had longed so many times just to leave Finland. I didn't travel much as a child, but visited the airport often with my dad, picking up and taking my aunt back to the airport as she was visiting us. My aunt Eira worked as a flight attendant for Lufthansa for over 30 years, and lived in Germany. Her postcards took me around the world, and I followed each week where in the world she was from her hand-written work schedule pinned onto my grandmother's wall. The treasures she brought me, including the miniature hotel soaps and shampoos, and the business class toiletry bags became my priced possessions, among with her school map book from 1955, that already had been loved to pieces by her. After living in 4 countries, and moving an average of every two years, I still carry that map book with me.
To me my aunt was living the life, but just the trips to the Helsinki airport were magical to me. I listened to my aunt's stories from Bangkok to New York City and watched her plane to take off from the large windows of the Helsinki airport, longing to leave Finland and travel one day too.
Leaving wasn't so easy after all
Fast forward several years… and I realized that there are those rare moments in life when you know that if you do something, your life will never be the same. I had one of those at the Helsinki airport in 1998 as I was boarding on my flight to New York City. I was leaving to the USA for the first time, to spend 3 months with my then-boyfriend, now-husband. It was right around the time of the Nagano Olympics, and I think of it every time during the Winter Games. The plane I was about to take to New York was hours late arriving from Nagano, and I sat and waited at the airport with my parents. I had never been that nervous in my life and by that time I had already traveled a bit. My parents didn't understand why I was so nervous about the flight, and leaving.
I'm not afraid of leaving, I'm afraid I'll never come back"
were my exact words to my parents. As much as I wanted to see the world, and spend the rest of my life with the love of my life, one of the hardest things I have ever done was to board on that plane knowing that it meant leaving my country, and my family behind. I know it sounds dramatic, it's not like I couldn't cross the borders or never come back if I wanted to. But the reality of life as it was, I knew my life might not include even annual visits back to Finland, and it always hasn't. (I got engaged one week after boarding on that flight).
Lifestyle blogger reporting to work
Many Skimbaco Lifestyle's loyal readers the past 7 years have contacted me privately and asked for travel tips to Finland, and it has been amazing to see old and new friends to visit Finland for the first time throughout the years. I haven't lived in Finland for over 16 years, and a lot has changed during that time. My visits back home have always been focused on visiting my family, or quick business trips, with no time to explore, and I have barely published any travel stories from
Finland
throughout the years. I was hoping a change for this when we moved to Sweden two years ago, but the years have gone by very fast, and I would have deeply insulted my family in Finland, if during our vacations to Finland I would have also worked.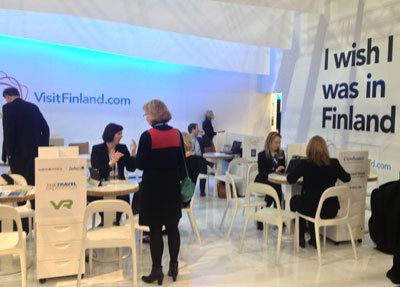 I met with a representative of Visit Finland, the tourism board of Finland, a year and a half ago in a travel trade show in London, and said I would love to visit Finland in a professional capacity and work together with Visit Finland to promote the country I call home. My enthusiastic "how can I help you" was met with an array of reasons why Skimbaco Lifestyle and I personally are not the venue Visit Finland wants to work with. I was told Finland's largest target market is "educated humanists" and "non-Americans" (as 60% of our half a million unique annual readers come from the USA). I was also told, that they have never thought that Finns could be able to tell the story of Finland authentically from the tourism point of view. Irony is thick here: the person telling me this was a Finn working for Visit Finland. I was insulted from the notion that I, who dearly loved my country and had for years promoted many things from Finland, am not a good enough person to tell the story about my country. Yes, I took it very personally, especially knowing how much I had already communicated about Finland throughout the past several years, even if it hadn't been from the tourism point of view.
Pictured: my Italian friend Francesca of Viaggiare da Soli blog.
It wasn't until I was attending the Nordic Bloggers' Experience and saw the other bloggers' reactions and read their posts about Finland, that I somewhat started understanding that maybe I am not the perfect person to describe how it feels to jump into the ice cold water directly from sauna
for the first time ever
during winter. Maybe I can not tell a highlight how driving a snowmobile in the -23C weather feels when you have
never even experienced ice cold weather before
. Maybe I can not tell
how Finnish language sounds to my ears as a foreigner
. Maybe I can not describe how it is to travel in Finland
without speaking the language
at all. Maybe I can not even tell how the odd foods taste
for the first time
.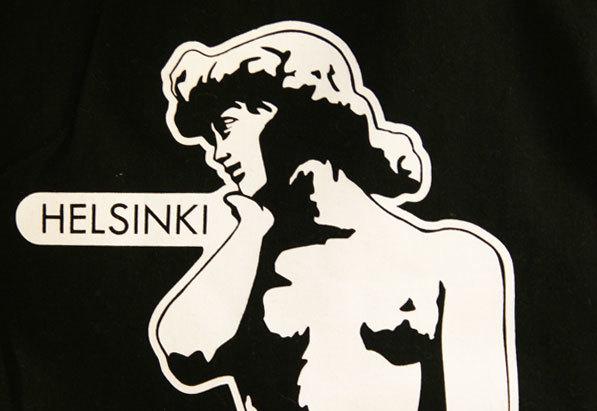 Finland from the Finnish expatriate point of view
Yes, there are a lot of things that I can not tell from the perspective of
"I tried this the for first time in Finland."
I can not also write the post
"I would have never visited Finland, unless I was invited on a press trip"
as I saw last year when Visit Finland did team up with a small number of travel bloggers for free trips. When it comes to telling the authentic travel stories, both are needed. The "first time" reaction to something new and exciting, but also the solid understanding of culture, history and people in the destination. I took the Nordic Bloggers' Experience as a very positive sign for the tourism of Finland, and hope that this new direction will help more people to find this very exotic destination. I am also thankful, that I was invited for the trip, regardless of my nationality. As far as I know, Skimbaco's Satu Vänskä-Westgarth and myself were the only expatriate Finns that were invited to be part of the experience. I think some of the perfect ambassadors for Finland are, in fact, the expats who live around the world and spread the positive word about our country on a daily basis. We have the first-hand knowledge of our country, but also understand other cultures and how people from other countries may see our country. We also bring numerous new tourists a year to meet our home country for the first time.
We all may have wanted to see the rest of the world too, but Finland was always our first love.
I look forward keeping sharing my view, and my love, of Finland.