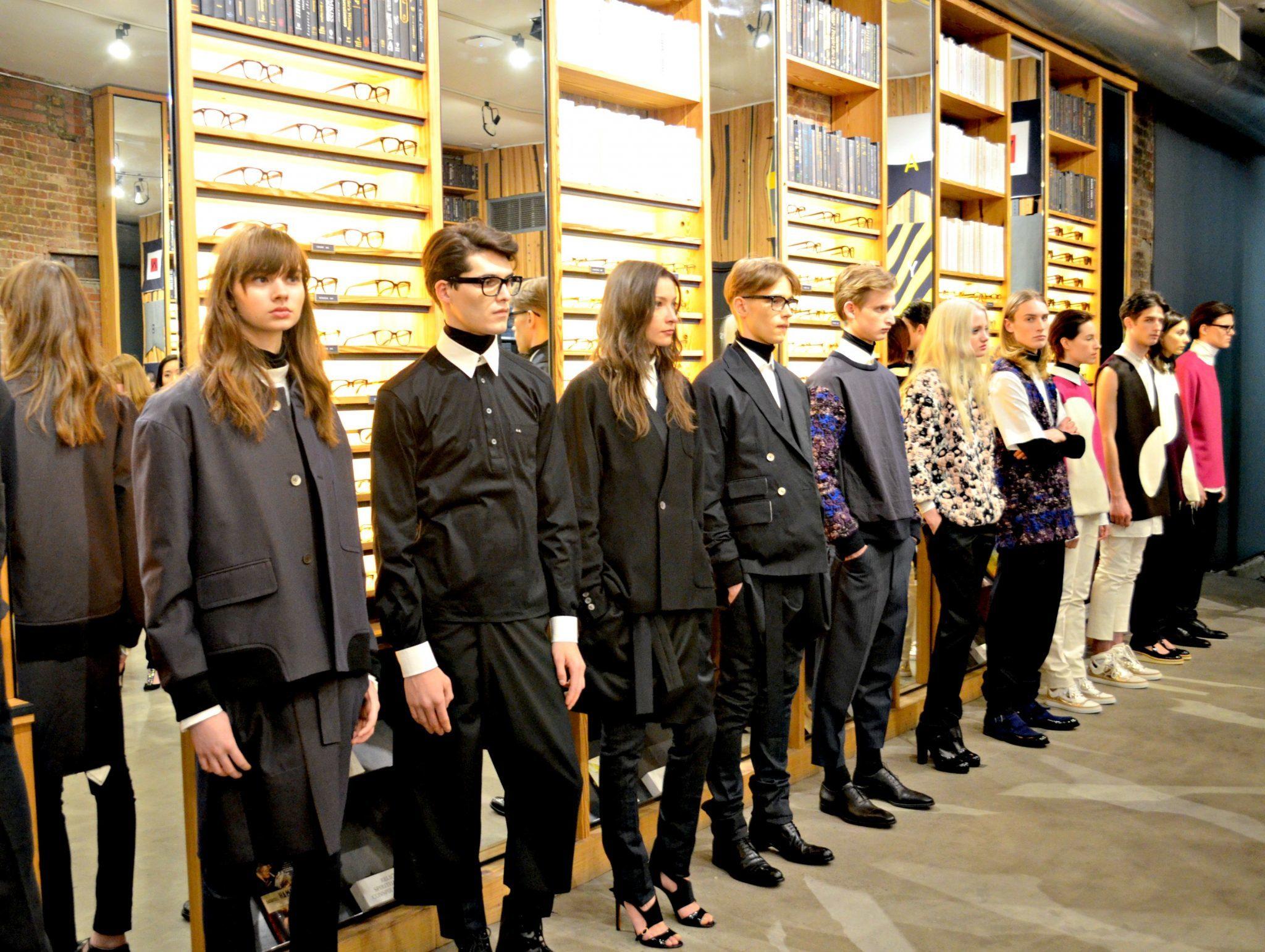 With New York Fashion Week getting underway, designer Antonio Azzuolo presented his Fall/Winter 2014 collection on Wednesday evening, February 6th. Traditionally known for his menswear, this was the first time the designer introduced the a.a. antonio azzuolo women's collection alongside the men's collection. The presentation was held at the stylish and trendy eyewear brand, Warby Parker, boutique in Meatpacking District. Warby Parker eye can be seen on the models. For the Fall/Winter 2014 collection, Azzuolo mixes luxury tailoring with a downtown "cool." It is a Saville Row meets the Lower East Side if you will. I personally loved this. I think for menswear the mix of a tailored shirt paired with a relaxed, drop-crotch, trimmed pant can create an amazing look.

The inspiration for this collection was drawn from the idea of a journey and all the the decades we go through, the cities we live in, and the people we meet. All of this is inspiration in our lives, and Azzuolo used this fundamental inspiration as his for this collection. He pays homage to the work he loves.
It was great to see and meet Mr. Azzuolo himself at the presentation while he supported his models and collection debut.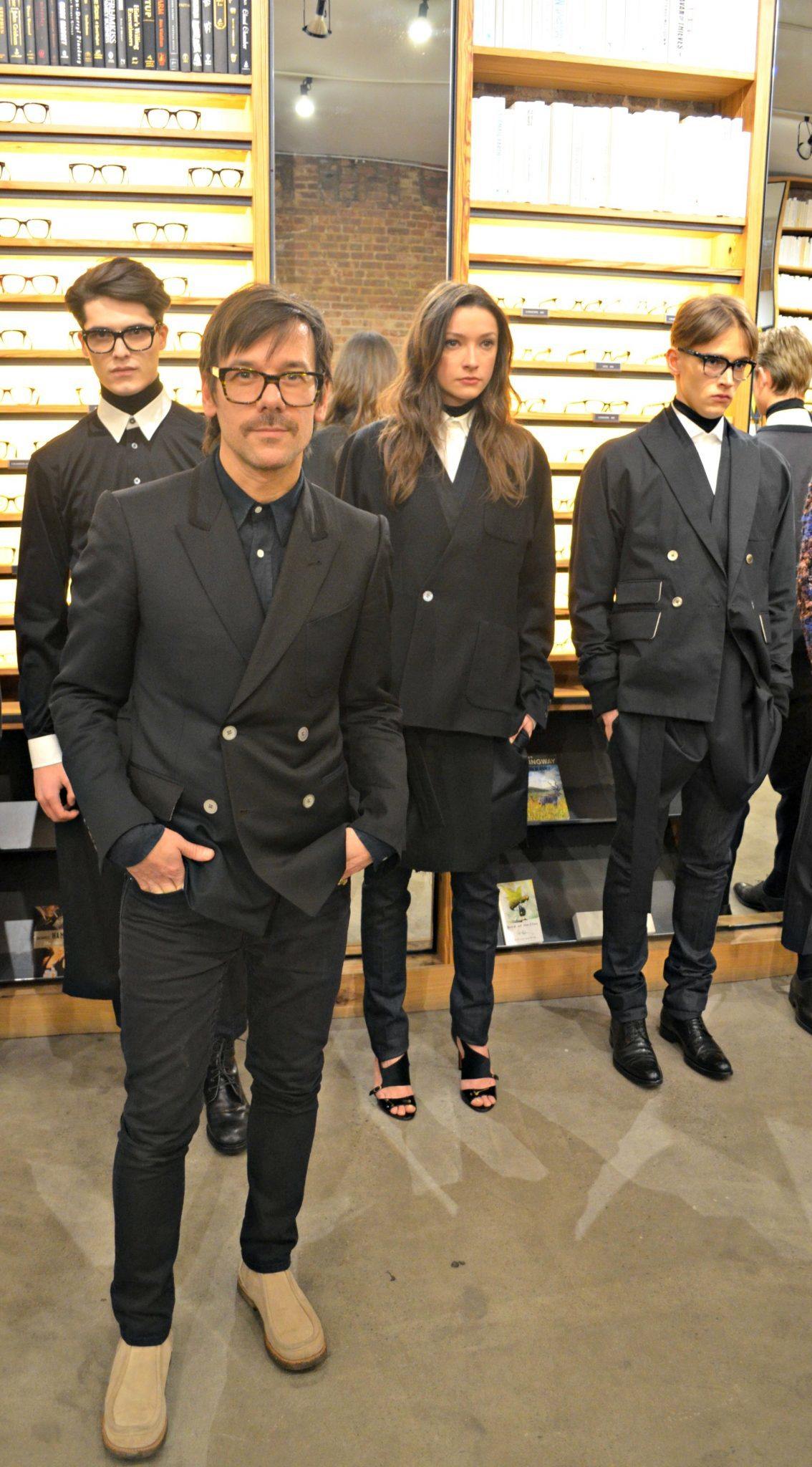 Photos: Wes Holland