If the above widget isn't working – read the magazine here.
The new
Skimbaco Lifestyle e-magazine
issue is here! Our spring issue's theme is
Radiant Flowers
, inspired by Pantone's color of the year, the Radiant Orchid, and the flowers of Europe.
The radiant
Tamera Beardsley
is our cover girl, her husband Jeff Beardsley took the gorgeous photo of her. In fact, I had another picture in mind for the cover, but Tamera submitted her photo for the Radiant Orchid fashion story (starting on page 14), and I just knew it would be perfect for the cover! Tamera lives Skimbaco Lifestyle, and enjoys her life to the fullest, and she spreads positive message around her. I couldn't have imagined a better person to represent our spring issue. You can also read an interview with Tamera on page 33.
Issue highlights
Other highlights of our Radiant Flowers magazine issue: FASHION: Pantone's Color of the Year Radiant Orchid styled by fashion bloggers
Our favorite fashion bloggers show how they wear "radiant orchid," including Nicole Feliciano of MomTrends.com. Skimbaco Lifestyle's Adrienne Shubin gives more tips how to sport this trendy color.
DESIGN: Marimekko's Unikko print turns 50 years old
INTERVIEW: Meet the chef who creates farm fresh food for one of the top spa resorts of the USA GLOBAL KITCHEN: Key West inspired party with recipes
Entertaining experts Dawn Sandomeno and Elizabeth Mascali of PartyBluprintsBlog.com created a party menu inspired by Key West.
BEAUTY: Natural Perfume SHOP: Products we love for spring
SPECIAL FLOWERS OF EUROPE FEATURE:
– Dream come true: seeing the tulips in Holland – English gardens – Picking saffron in Italy
IN EVERY ISSUE: Featured Skimbacoers – featuring our Instagram friends Story behind the cover image Happy Spring and enjoy!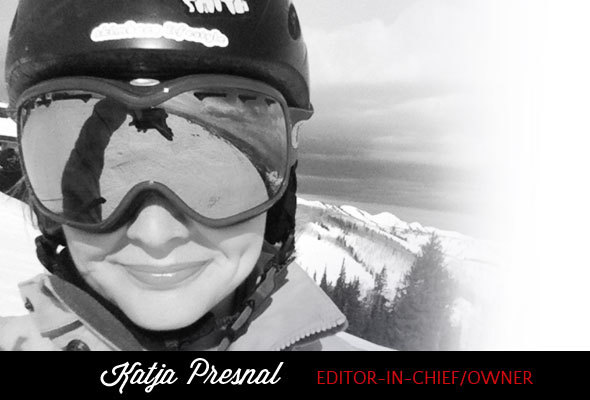 My mission is to inspire you to live life to the fullest and find your own "skimbaco," how you enjoy life where ever you are in the moment. For ideas for travel, home, food and fashion,
subscribe to weekly Skimbaco Lifestyle
feed on Mondays and
I hope you get my newsletter
that I sent out sometimes on Fridays.