Issue 2 on page 62
Old Edwards Inn and Spa Executive Chef, Johannes Klapdohr, is putting the mountain town of Highlands, N.C. on the map for farm-fresh cuisine. Under the chef's culinary leadership, the Inn maintains its own garden, and supplies most of the vegetables and herbs for its signature restaurant, Madison's.
Q. You are a leader in the farm-to-table movement in hospitality. How did it become such a passion for you? Johannes Klapdohr:
The product is the star in kitchen. That was the philosophy of the chefs I worked for in Europe and we knew how much the success and quality of our cuisine would rely on it in regards to how our products where grown and raised. Sustainability was the norm in many places and it never really went away as it did in the United States because farmers, chefs as well as guests where very much aware of the importance to treat nature with respect. And they could taste the difference. When you are used to this kind of commitment to excellence then it is impossible to except the average of quality that is often imposed on us and I don't believe in the saying if you can't change them join them. I believe they need to join me and other great chefs to see how great change can be and how wonderful sustainable products taste compare to conventionally grown. I see the difference every day here at Old Edwards and we are a great confirmation that sustainability is a successful business concept: Our guests now that they get the best and freshest food, prepared with care and passion and there health in mind which in return makes them loyal customers that will come back for many years to come.
Q. What will diners get to experience this spring and summer on your menu? Johannes Klapdohr:
Our garden will have a lot of wonderful crops this season including baby spinach, radishes, heirloom tomatoes, bean varieties, all kinds of baby vegetables, herbs and of course our very popular lettuce variations (appr. 25 varieties). Of course, spring will start with white and green asparagus, ramps, fiddle head ferns, peas and morels paired with fennel pollen sautéed trout, pecan crusted quail schnitzel, herb crusted spring lamb and truffle mouse filled cornish hen. The summer will include the many varieties of tomatoes, squash and zucchini blossoms, peppers, melons and served with Georgia olive oil seared scallops, roasted springer mountain farms chicken, Sous vide and peppercorn crusted hanger steak and our house-cured duck prosciutto. For the spa we will have vegetable carpaccio with tender cold smoked trout fillet in apple cider vinaigrette, black eye pea hummus with our own baked gluten free flat bread or a spinach salad with chia and toasted sunflower seeds, fresh peaches, corn and sautéed shrimp in a white peach-local ginseng vinaigrette.
Q. What is your absolute favorite item on the Madison's menu? Johannes Klapdohr:
My favorite item is the Duck (Slow roasted duck breast with glazed spring peas and fava beans)or the Quail Dish (Pecan crusted quail schnitzel) that we have on the menu year round just with different preparation methods and garnishes. These are very versatile items, reflect the region and are very popular with our guests too. (Sorry I gave you 2 but that was already a compromise).
Read this post and more in our digital magazine.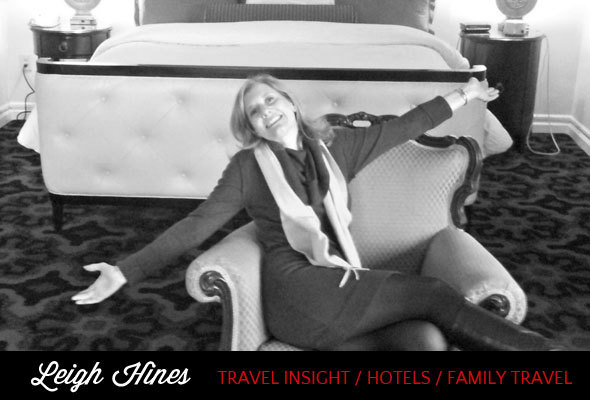 I live like a tourist in my hometown and my dream is to travel the world one luxury hotel at the time. If you love traveling as much as I do,

subscribe to Skimbaco Travel

, and never miss any travel content from our site.

You can find this post also in our digital magazine