Who says your childhood dreams can't come true???? Listen to this: I got an invitation to be part of filming one episode of a reality TV show in Finland already earlier this summer. I would have done anything to be in this show when I was a kid! When we moved to Sweden, we had discussions of being part of the International House Hunters, but we decided scripted reality-type of TV isn't really for us, and declined. I don't think any kind of TV is for me, and especially not reality TV, although sometimes I hope I did have a film crew here at the house, we are freaking hilarious, and have a good time here all day long, but maybe our pun-filled jokes would not make the TV-watchers laugh…? Anyways, when I got this particular invitation I was more than thrilled, it seemed like a childhood dream come true. The TV show is called
Partiomestari
, "scout master," and as far as I understood it is an Amazing Race etc. type of competition TV show for tween and teenage girl and boy scouts. It airs in Finland on YLE TV network (the main TV network of Finland) starting this September. I was reading the email in joy. Something about fire-side songs, kayaking and climbing. And the filming location is on an island in Turku archipelago in Finland! One of my very favorite places in the world, and close to my hometown. I remember running to my husband to tell the great news, because obviously when you imagine that you are a 15-year-old girl scout, you run even inside the house.
… but what you actually have to do?"
my husband asked.
"I don't know, it's a show for kids, nothing too bad, I'll read the details later, but I'm going!"
I answered, because this sounded like a dreamy redemption for the 15-year-old girl scout who escaped with her friends from her last girl scout camp. But it WAS Finland, and it was a snowy winter, and we did sleep under the starry sky without tents in a forest already for one night, doesn't that count? We made our shelter from the branches of trees, and we took shifts up watching the log fire in the front us to keep us warm. So great, even one night was enough to have a memory of a lifetime. Besides there was probably something really good on TV on that Sunday afternoon, and we just had to get home to watch it. These things happen, when you are a teen.
But I can still manage making a fire with just one match. And I'm so good at making s'mores in our backyard. I totally still have that girl scout in me. Somewhere. The thing is when I got the email I felt like the tall thin athletic 15-year-old girl scout who was into competitive sports, and wanted to be famous. The show trailer looks awesome. Fast forward to this week, and I started planning and packing for the trip, and checked the list of the gear needed, and remembered that I don't have my compass anymore. I don't own a sleeping bag. I don't even own rubber boots. And I realized that I was not a 15-year-old athletic girl scout anymore. And I don't want to be "famous." I am a 39-year-old fat woman whose last time in a tent was sleeping in a luxury tent in Sahara in Africa. VERY adventurous. But we had a chef, a butler, a camel handler, and a couple of drivers. Was it adventurous? Heck yes,
for me,
and I slept even less in the pitch dark tent in Sahara than I did in the winter-time camping in Finland, because I was so afraid of the possible critters coming inside the tent. But it wasn't really comparable to the girl scout camping experience (where you are filmed).
Now I am terrified. Not the sleeping in a tent-part – the climbing-part obviously. But mainly the camera and these awesome kids part. How am I ever going to keep up with them? This is going to be hilarious of me trying to keep my cool as I try to relive (well, just mainly survive) my days of girl scout glory. At least I have same aged kids at home, and they are not even girl scouts. How bad it can be, right?
I will be posting a few pictures and my "feelings" from the show taping on Friday and Saturday this week. Follow me on Instagram as
@katjapresnal
and
@skimbaco
and twitter as
@skimbaco
. Skimbaco Team's Satu is also participating, she is
@ToDestinationUnknown
on Instagram and you can also like her
Facebook page
for updates also in Finnish. The hashtag for the show is #partiomestari.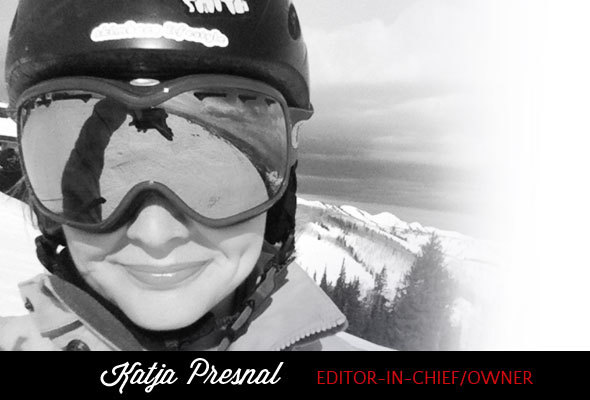 My mission is to inspire you to live life to the fullest and find your own "skimbaco," how you enjoy life where ever you are in the moment. For ideas for travel, home, food and fashion,
subscribe to weekly Skimbaco Lifestyle
feed on Mondays and
I hope you get my newsletter
that I send out sometimes on Fridays.