I always say, shared joy is a doubled joy. Maybe that's why I like Instagram so much, I love following the small moments people enjoy and share of their everyday life, and I love seeing the big moments and incredible experiences shared how they look for the person through the lens. Above all, I love connecting with people, and discovering the world through Instagram photos. Today I would like to feature 6 amazing travelers on Instagram who inspire me. I am thankful that they all found me first – and they were inspired to use the #skimbaco hashtag and that's how I met all of them! In all honesty, the collective #skimbaco photo stream is my favorite thing on Instagram. You can always find the latest tagged photos on the side of this website and at
SkimbacoLifestyle.com/instagram
. I hope YOU will join these amazing 6 Instagrammers and me and share your photos of living life to the fullest – where ever in the world you may be. If you have the privilege already to know many of these six Instagrammers, you are lucky. If not, it is my honor to introduce them for you.
6 Amazing Travelers to Follow on Instagram
Note: the titles and each photo are linked to their profiles so you can follow them.
This multicultural and multilingual family travels around the world, and the photos are a mix of happy family snapshots, landscapes and cultural sights. Beautiful professional photos of a picture perfect family.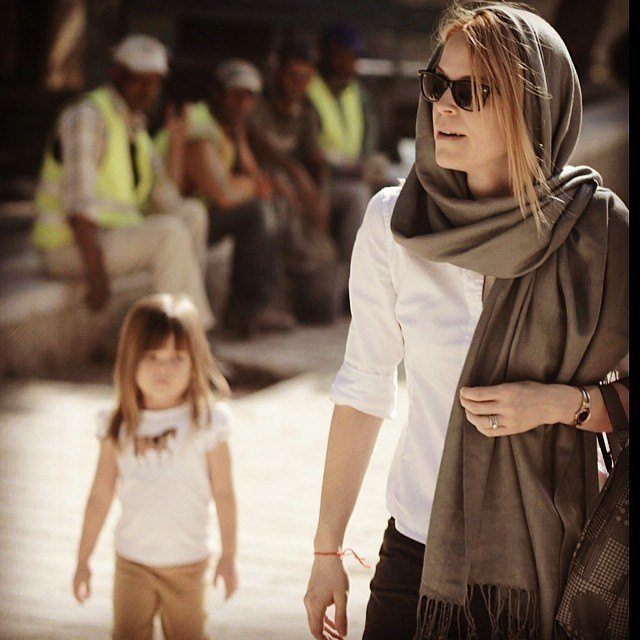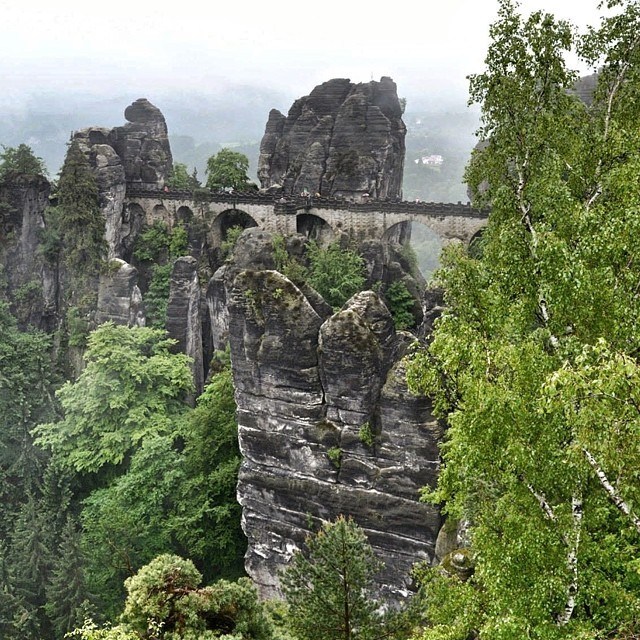 Justin has been using Instagram since the beginning of the year, but his photos are anything but novice. He is a traveler, writer, archaeologist and above all a world citizen whose pictures in Asia have captivated me.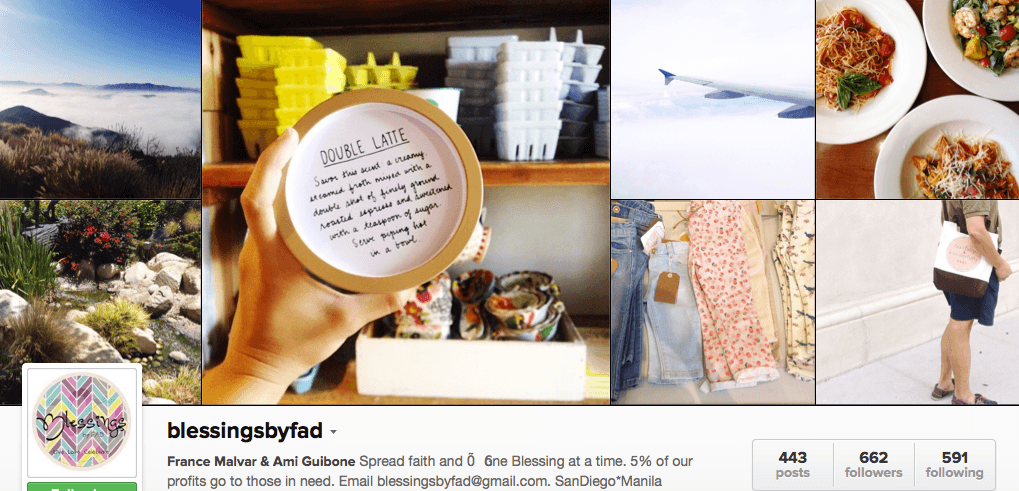 Blessings By FAD is run by France Malvar & Ami Guibone, who also sell handmade
bags at Etsy with the same name
, and 5% of profits go to those in need. Their bags travel around the world on their Instagram account, but it's much more than a promotional business Instagram account. The photos take us to beautiful places and I always get a serene feeling from Blessings by FAD.
Synke takes us around Berlin and around the world. She captures small things that bring joy, and moments of living life to the fullest. This summer I loved traveling to Southern Italy through her photos.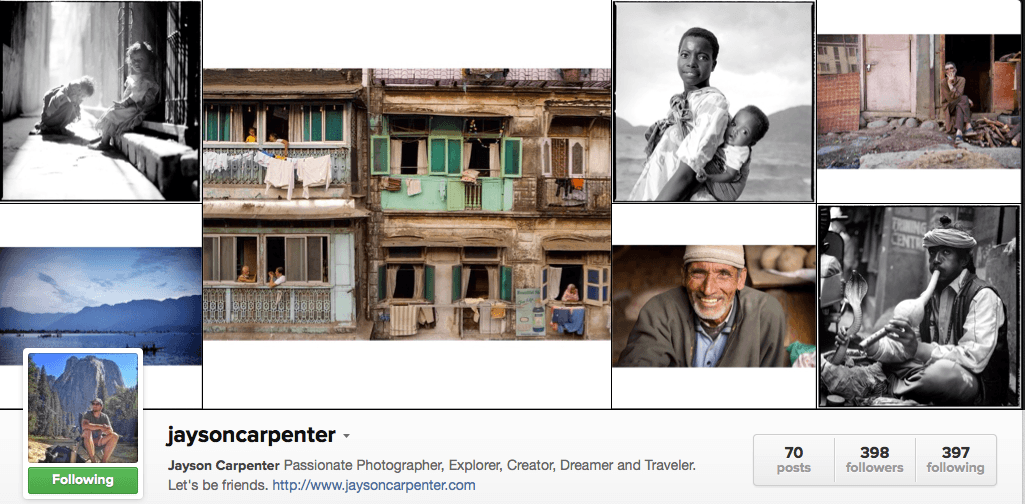 Jason is also a professional photographer, and his professional work is high caliber. However, it's his travel photos from India that take my breath away.
Last but not the least… my absolute the favorite newer Instagram friend is the NomadicNewlyweds. I think the handle says it all, their photos are a testament of love for each others, and love for global exploration. Their photos give hope for happy ever afters, and they make you want to have a honeymoon with your spouse immediately (or second or thirds honeymoon).
There is more…
I hope you already read my book about Instagram (get it for free, just sign up on the bottom of this post) and you will find a few chapters just dedicated to great people to follow on Instagram. Of course – get connected with me as well as
Skimbaco
. My friend Nienke, The Travel Tester, recently also created some great Instagram lists of
20 top Instagrammers to follow
, and
20 up and coming Instagram accounts to follow
, and there are some great people and photographers on both lists. Many of the people in the lists are also travel bloggers. Leave in the comments who are your favorite people to follow on Instagram!
IGTT Traveling Linky
Read more Instagram Travel posts from these new blog posts this week and add your own blog post.

Not a blogger? Not a problem. Join us at Instagram by using hashtag #igtravelthursday and share your travel photos.
Bloggers! Join the Instagram Travel Thursday and Host the Linky!
Bloggers, join us! Add your blog post to the Linky above, and you can also take the Linky code and add the Linky widget in your blog!
Get the InLinkz code for your post.
Copy and paste the following rules and the banner image when you host the Linky widget: Join us for Instagram Travel Thursday! Instagram Travel Thursday is a weekly blog post collection with a purpose to promote the great travel experts on Instagram and Instagram as a source for travel inspiration. Add your Instagram Travel-related post to the Linky. Here are the Linky rules: Link to a new Instagram travel post and use the permalink of your post, not the homepage URL. Only new posts from the week of the linky and no giveaways, other linkys or sales pitches. No links to your Instagram profile, only links to your blog. Link back to one of the Instagram Travel Thursday Linky hosts. Visit a few other posts in the linky and show them some love (comment, tweet, Pin etc.). Links that do not follow the guidelines will be removed. More information at
Skimbaco Lifestyle's Instagram Travel Thursday page
.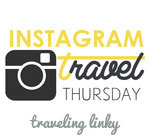 GET A FREE EBOOK ABOUT INSTAGRAM
Also get my ebook
Instagram as your Guide to the World – How, What and Who to Search and Follow on Instagram to Help You Travel the World
FOR FREE when you subscribe to my newsletter.