Happy 4th of July for those who celebrate! 4th of July is one of the favorite holidays in our multi-cultural family. I love being almost an American by association, and I love celebrating the 4th with friends and family. The past two years we have hosted large parties for our friends here in Sweden, and it has been great to share our traditions and cook the all-American BBQ. I admit, I am always equally busy in the kitchen and having fun with the friends, that I don't have nearly enough photos of our parties.
Last year the sky looked like it might rain so we turned our outdoor BBQ party into an impromptu indoor party and set the table in our living room. Everything was mix-matched, but that just added the country house charm (or that's what I told myself).
It was nearly impossible to find any patriotic decorations in Sweden, so a couple of pillows from interior store gave some added stars and stripes.
Couple of flags here and there – and napkins turned into a centerpiece that was 4th of July worthy (on a dime!).
IKEA has been surprisingly good resource for all of our parties. Simple red, white and blue fabrics, napkins and even blankets in a basket for cooler nights have been inexpensive ways to add patriotic colors.
We really live with as little as possible, and try not to buy many seasonal decorations, because they tend to be something that we don't move to the next location. Whether you are celebrating 4th in your summer house or a vacation rental or just want to keep the budget low, soup can crafts have always been one of my favorite ways to add easy crafty decor to parties. Kids had so much fun making these soup can streamers to the garden.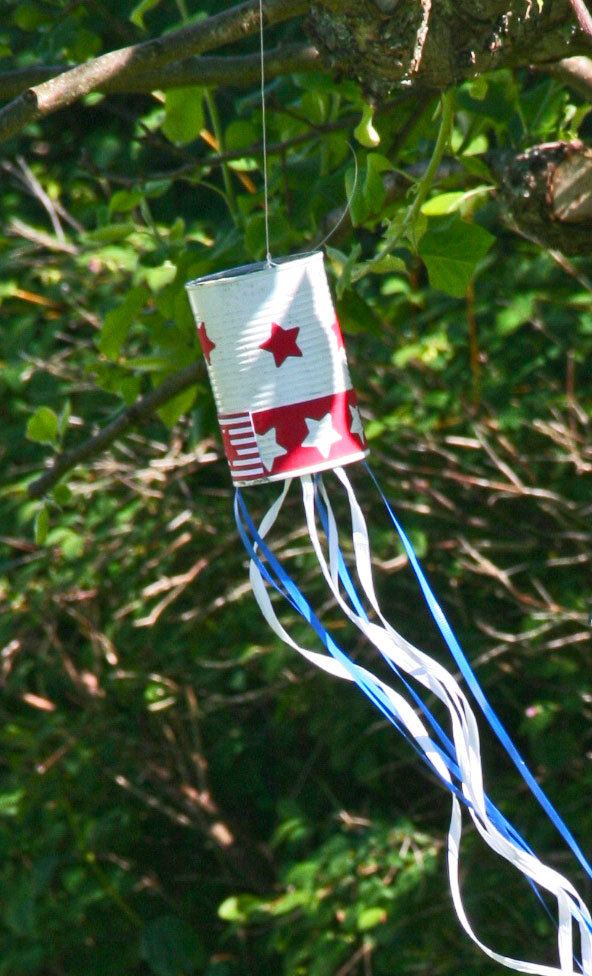 I do have amazing recipes for the 4th… our famous BBQ ribs with beans and sweet potato souffle are all something I keep requests for the recipes. But cooking for the 4th doesn't have to be all that complicated to give a nice touch. Last year these parmesan-stars were a hit, and they were so easy to make from pastry-dough (cut the dough with a cookie cutter, brush with eggs, add parmesan cheese, bake). I didn't even get a picture once they came out of oven – they were served immediately!
The star-shaped cookie cutter is in real use for other recipes as well. The star-shaped watermelon salad with blueberries, red onions, basil and balsamico is so easy and good!
More
easy and cheap 4th of July ideas here
, and don't forget the
4th of July music playlist
!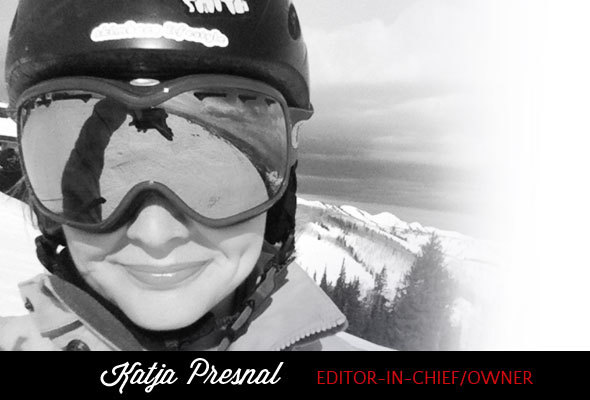 My mission is to inspire you to live life to the fullest and find your own "skimbaco," how you enjoy life where ever you are in the moment. For ideas for travel, home, food and fashion,
subscribe to weekly Skimbaco Lifestyle
feed on Mondays and
I hope you get my newsletter
that I send out sometimes on Fridays.