The Year of Irish Design
What imagery does your mind conjure up when asked to describe Ireland? Bucolic scenes of deep emerald dotted with fleecy poufs of sheep wandering the countryside? This seems to be where the mindseye of most tends to wander. While the Emerald Isle certainly earns its moniker with settings like that, there is so much more to Éire – including a rich tradition of design and craftsmanship. Dublin is a perfect example of Irish convention melding seamlessly with the contemporary. A stroll down Grafton Street promises a plethora of storied pubs serving up traditional dishes and perfectly pulled pints. While craft eateries like, Taste Cafe, experiment with global flavors added to fresh, locally-sourced ingredients. Roasted sweet potato with a heady blend of Egyptian spice – Dukkah – topped with tahini and yogurt… sublime. The harmony of contrasts doesn't stop with the food. Whilst in Dublin recently, met local designers, shopped their wares, and stayed at two hotels, both with a unique blend of 'old world' charm and high design.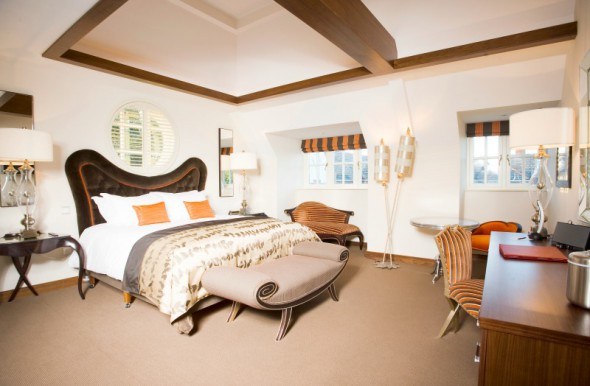 The Dylan hotel is nestled in a well-groomed city center neighborhood no more than a ten minute walk from Grafton Street. A Victorian, red brick facade stands in stark contrast to the modern, highly designed, luxuriously whimsical interior.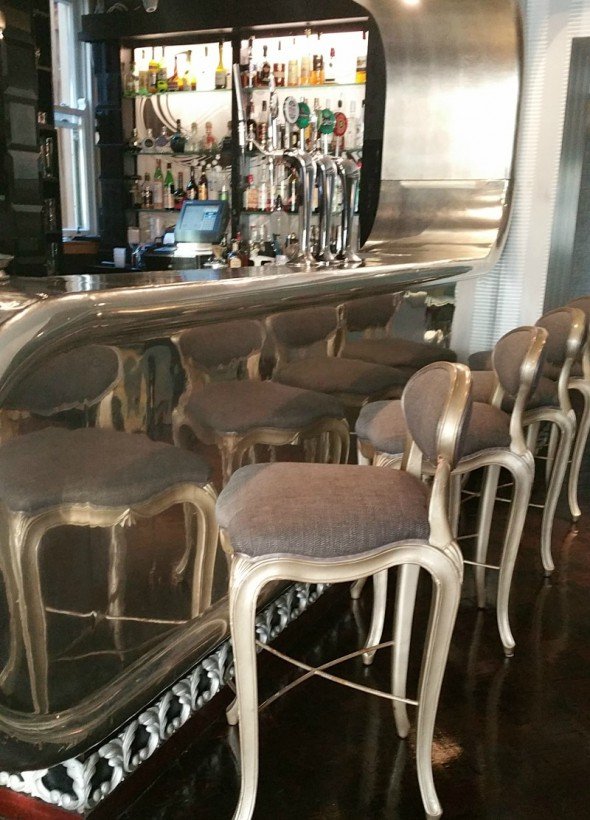 Striking crimson chandeliers grace the ceiling casting a warm glow on padded leather walls. The bar, brushed metal formed into a sweeping serpentine flow, complemented by burnished silver stools that carry the same curvaceous detail, gives one the impression of having stepped into a Dali painting. From wall art commissioned by local artists, to the odd – yet oddly alluring "Vertabrae" chair designed by Jools Hannon, each detail at the Dylan is clearly well thought out, with an eye toward showcasing Irish design. A jaunt across Saint Steven's Green brought us to the Fitzwilliam hotel for the second half of our Dublin visit. Here clean lines, minimalism, and rich plum tones coalesce into space that feels as much gallery as hotel. The focal point of the lobby is a vignette of plush seating in Fitzwilliam signature purple, fireplace and portraiture that is subtly modern nod with a Victorian feel, round out the well-designed experience.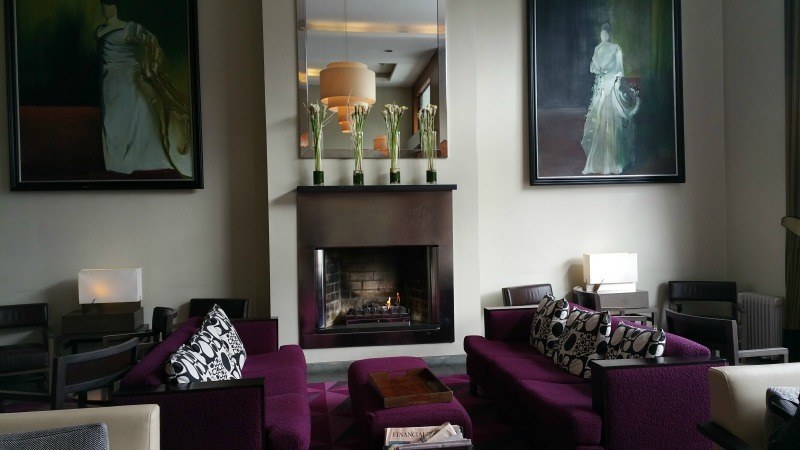 Dublin introduced me to a whole new view of Ireland through the craft of designers, artist, chefs and makers of all sorts. 2015 has been dubbed the year of Irish Design in an effort to encourage the promotion and celebration of Irish design and designers. Throughout the island this year you'll find events and activities that showcase what Irish artisans have — and are producing.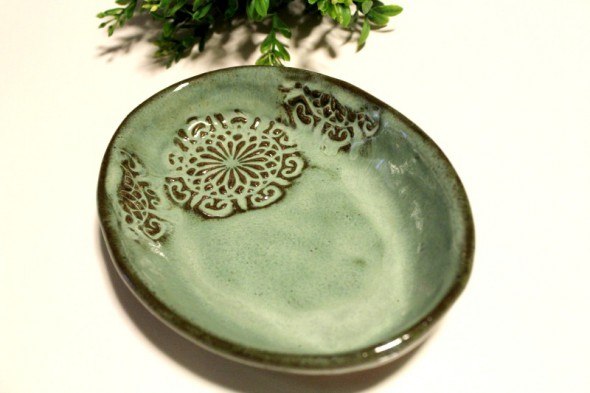 One of my most treasured finds on this trip, I picked up in a small gallery in Westport, County Mayo. A small piece of stoneware pottery handcrafted by Danu. Part of their 'Wanderlust' collection, the piece features a bold relief created with antique textile woodblock stamps found while designer Ruth Power was travelling around Rajasthan, India. The glazes chosen for this particular collection are meant to mirror the vibrant colors of Indian textiles, walls and doors. To find a piece of art, inspired by travel while traveling — does it get much better than that? Planning to visit Ireland? Be sure to make exploring this rich side of Irish culture part of your trip. As they say, design creates a better world. Happy travels.
Post by Lara DiPaola of chicken nuggets of wisdom
Serving in the United States Navy was the catalyst that marked a turning point for me. I spent the bulk of my tour stationed in a small town in southern Spain (Rota.) There I fell in love with Spanish culture, the people, and the idea that travel is a means to connect us all in the human experience. Those lessons would go on to serve me well as the Director of Marketing for very successful startup, freelance travel writing, the adventure of raising four kids (ages 21 to 8) and marrying into a Sicilian family. My freelance work has appeared at 10Best.com, USA Today travel, and I somehow ended up as the cornerstone for a piece on renting backyard chickens in the Washington Post. No, really I did. Lara lives in the Washington DC/Baltimore, Maryland Metro Area, and she has passion for culinary travel, resorts & hotels, luxury travel, cultural exchange & study abroad, multigenerational travel, and voluntourism.
Visit Lara DiPaola's profile on Pinterest.
Connect with Lara:
INSTAGRAM
|
TWITTER
|
FACEBOOK
|
PINTEREST