Where did my travel photos go?
I have been very fortunate. During the past couple of years I traveled to over 20 countries, and loved sharing my photos from around the world on
Instagram
. However, after moving to upstate New York, and now focusing more on building several new business ventures, like
Enjoy Life with Oils
, and
Global Mappin
, I don't travel nor photograph as much on daily (or even weekly) basis anymore. My Instagram feed got very sad (read: the longest winter of all times in upstate New York), and I was trying to keep up, and it just was not working. I could be sharing old photos, sometimes I do, but part of Instagram is, well, the INSTA-part of being instant and posting in the moment.
Skimbaco Lifestyle has never been about me or my life, but all of the different ways people can choose to enjoy life. Even my way of living life to the fullest has changed over the years. We went from "skiing in Colorado" to "shopping in New York" to "jetsetting around Europe" to "nesting in upstate New York" – just during the time I've owned Skimbaco. It was a natural path to add an
amazing writing team
of people who all enjoy life, but in a very different way than I do. I want to keep doing this… showing that #SKIMBACO really is million little AND big ways to enjoy life, and we all Skimbacoers believe in making our lives the best possible and never giving up on our quest for making our dreams and adventures come true.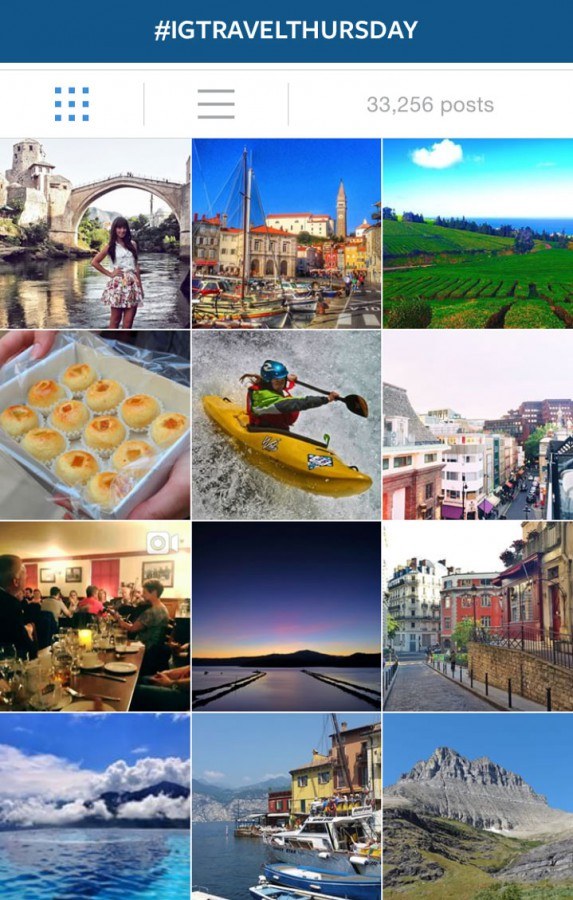 One of the ways I am doing this – I opened my Instagram account to
YOUR photos
. Use the #skimbaco and #IGtravelThursday hashtags and I feature someone – almost daily. After all, our community is full of inspiring people who enjoy life, travel the world, find beauty close to home and on the other side of the world, everyday. And YOU, our community have tagged almost 50,000 photos already with our two hashtags together. YOU want to be seen an heard, so here you go!! The featured users are also promoted on
Facebook.com/skimbaco
,
Skimbaco on Pinterest
and
Twitter
too. And of course –
in the newsletter
!!
Best photos by YOU on Instagram
Here are some of our favorites from May!
Tropical paradise in Brazil. Photo by
@Aretakis
.
Dusk in Prague. Photo by
@Wandertooth
.
Stunning Malaysia. Photo by
@ThisGirlLovesBlog
Another gorgeous sunset. In Indonesia. Photo by
@misspnelms
.
Summer is so close! I can taste it! Photo by
@Moona_Joy
. YOUR turn – show us how you enjoy life and
connect with me on Instagram
!
Join us!
Read more Instagram Travel posts from these new blog posts this month and add your own blog post. Linky closes on the last day of the month.
Link up, but read the rules first!

Instagram Travel Thursday
Join us every Thursday on Instagram by sharing your travel photos with #IGTravelThursday hashtag. Follow @skimbaco and @IGtravelThursday and we will feature the best photos on Instagram and on our Facebook page.
Instagram Travel Thursday is a fun community project to connect travelers on Instagram,
read more
.
Bloggers! Join the Instagram Travel Thursday and Host the Linky!
Bloggers, join us! Get email sent to you when the Instagram Travel Thursday linky post is up (
subscribe it here
).
GET A FREE EBOOK ABOUT INSTAGRAM
Also get my ebook
Instagram as your Guide to the World – How, What and Who to Search and Follow on Instagram to Help You Travel the World
FOR FREE when you subscribe to my newsletter.