This post is brought to you by Stanley thermos bottles – they make a great Father's Day gift!
You don't have to go far to travel
Traveling is one of our family's hobbies, and well, one of our only hobbies we do together besides skiing. We have been very fortunate we have been to travel with our children since they were born. However, "family travel" doesn't always have to be jetting to the other side of the world, sometimes it can be as easy as going for a walk in the park, and exploring your own neighborhood. More importantly, family travel does not always have to mean that the entire family has to go, sometimes it's nice to give one kid the special time! However, so far it has been just me taking the kids for one-on-one trips with me, and on day trips. When our oldest turned ten, she got a day in New York City with me as a gift, when she turned thirteen, I took her to Paris, and her younger sister got a trip to Bali for her thirteenth birthday. While these trips have been amazing, and something girls will remember their lifetime, we have always made sure that their expectations of "great family trips" are not only expensive trips, but that they learn to appreciate what they have right in their backyard. Maybe not a coincidence, but that's what Skimbaco is all about too – to find the best in your own neighborhood and to enjoy it to the fullest.
(Did you know the name "skimbaco" comes from "skiing in Colorado"? One of our ways to enjoy life!)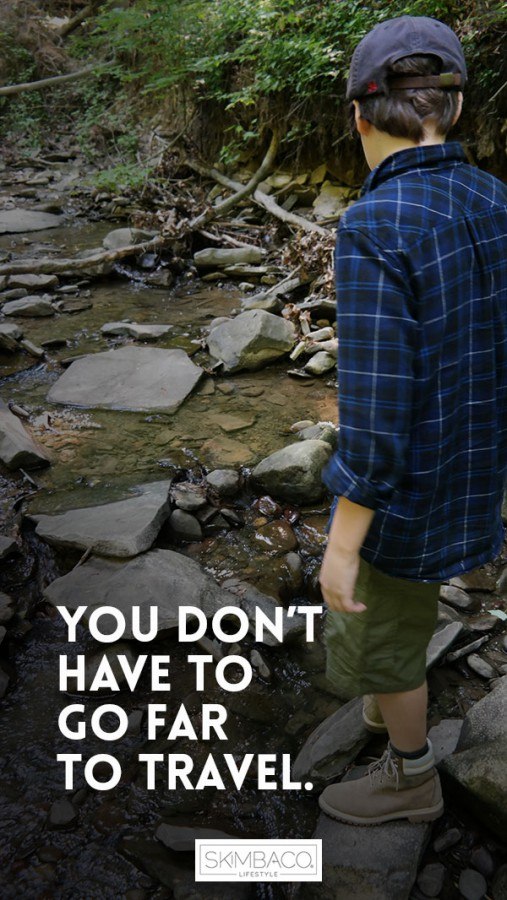 My husband Matt has always been the master of our "Saturday adventures" and finding cool events happening in town, the parks to visit, or even as simple as new ethnic restaurants to try on. This weekend he wanted to get the kids to a new park he had heard about. We packed a lunch in a backpack, with coffee and tea in a thermos, and headed to the park. Even if it was just a micro-adventure of one afternoon, it gave us a good reminder: you don't have to go far to travel, and sometimes the simplest things can be the best things. When it comes to fun family travel, it really is more about remembering the family bonding and having a good time together, than about the destination where you go to.
Give The Gift Of Stanleyness this Father's Day
Stanley sent us some new vacuum bottles for our day in the park, and the timing couldn't have been more perfect. Matt had been scouting for the new parks to visit for a long time, and in all honesty, kids got even more excited after they heard there will be a packed lunch and a picnic by the stream involved. Because who doesn't like packing lunch sandwiches? And the coffee tastes always better from a thermos outdoors, doesn't it? I still remember the days when my father took us kids fishing, and brought his thermos and packed sandwiches. It feels so good to see my husband to create the same kind of memories now with our children, that I had when I was a kid. The Stanley thermoses make great Father's Day gifts too, check out the
Stanley brand
to shop for these and other Stanley products.
This following week we will be focusing on pinning about Fun Family Travel on our
Global Mappin board
.
Post by Katja Presnal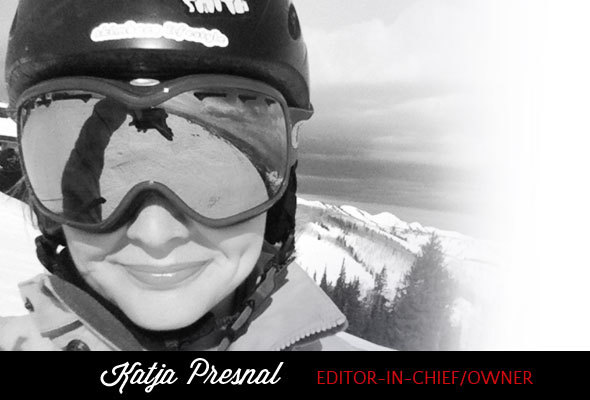 "My mission is to inspire you to live life to the fullest and find your own "skimbaco," how you enjoy life where ever you are in the moment. For ideas for travel, home, food and fashion,
subscribe to weekly Skimbaco Lifestyle
feed on Mondays and
I hope you get my newsletter
that I send out sometimes on Fridays."
Katja Presnal
, editor-in-chief and the owner of Skimbaco Lifestyle.
Let's connect!
Visit Skimbaco Lifestyle (Skimbacolifestyle.com)'s profile on Pinterest.