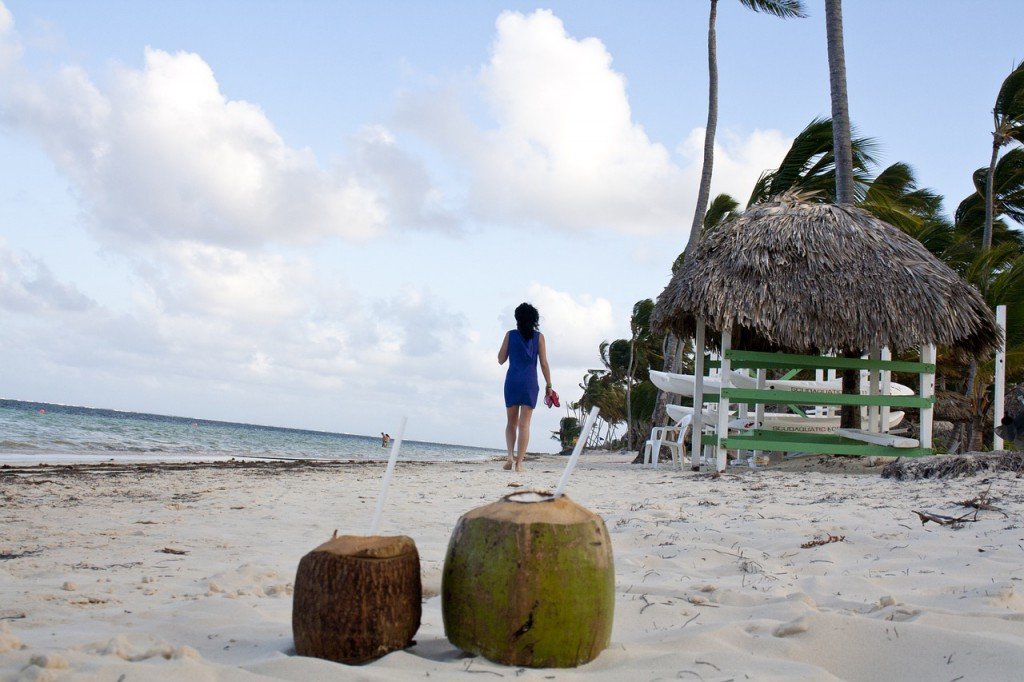 We joined Young Living as wholesale members in January, and have been using our favorites, and testing new products ever since. We attended the Young Living convention in Grapevine, Texas, three weeks ago, and I can not speak highly enough not just about the products, but the company. We have several reasons why we use the products daily, how could Young Living products be part of your life? Here are our 18 reasons why we recommend Young Living for other families who want to live life to the fullest too,
subscribe to Enjoy Life with Oils newsletter
to hear more.
1. The Young Living Convention is one of the most inspirational conventions I've ever been to.
In all honesty, the convention sessions took us by surprise. I have attended to around 50 conferences over the past 7 years or so, and by far the Young Living one was the most inspiring one. I was also pretty happy that this was the first conference my husband Matt came with me. We didn't get to know more just about Young Living, their new products and the owners D. Gary and Mary Young, but inspiring speakers from all around the world gave us
so much to think about in terms of life, finding our purpose and calling, how to have strength (and guts) to do things out of your comfort zone, and how to be a leader who helps others
. We just felt very deeply that this is the company we wanted to be part of, and tell friends about it too.
2. The Essential Oils are part of everyday life.
Read more: what are essential oils?
Essential oils are the aromatic liquids found within shrubs, flowers, trees, roots, bushes, resins, and seeds. These oils, also known as nature's living energy, contain unique constituents that provide therapeutic results. Essential oils can offer amazing, health-promoting benefits. Inhaling certain essential oils heightens the senses and can have many positive effects on the body, and for example I inhale Stress Away or Valor when I want to feel more peaceful.
3. Help to live the wellness lifestyle.
We had several reasons for joining, but above all,
we wanted to continue to search better ways to live a healthier lifestyle
. Over the years I have been keeping an eye on my wellness with tools  and information from 
MyEliteHealth
while buying and trying natural products from all over the world, and we have used them with various results. I have also always been very conscious of household toxins, and we have been trying to eliminate them in many ways. Now buying so many wellness, beauty and personal care products from one place makes my life so much easier.
4. Natural supplements in addition to your healthy diet.
We have been changing our eating habits significantly as well, but even with a balanced diet, I wonder sometimes if we are getting enough nutrients. We have just started testing all of the supplements, and I personally like the new Protein Powders, they are great in smoothies. We also all start the day with a shot of NingXia Red super juice.
5. Enhance fitness experience.
Our daughter is in a track & field team, and has also found many Young Living products helping her to enjoy the experience even more with more energy and faster ways sports gel after training.
6. Eliminate toxic chemicals in your home.
Our home is cleaned with the Young Living all natural products. We've been using the Thieves cleaner for a long time, and Young Living just launched their new all natural Thieves dish and laundry soaps too. In fact the only cleaning product we still use that isn't made by Young Living is the dish washer detergent, because Young Living doesn't make it yet. I feel safe cleaning the floors often even with a puppy in the house, and feel good about washing my kids clothes in all natural soap.
6. Eliminate scanted candles by replacing them with diffusers.
I used to love scented candles, but after reading how
the fragrances in scented candles can effect as negatively as second hand smoke from the cigarettes, we have stopped using scented candles
. We diffuse essential oils into air giving much more than just a good scent, and we use different oils whether we want to feel relaxed or have more energy.
7. Unlimited uses for the oils in home DIY and crafts.
We've always liked
making our own lavender soaps with essential oils
, or scented crafts like the
coffee filter pom poms
.
We've now have learned so many new ways to incorporate essential oils in crafts and at home. I feel good knowing that the essential oils offer other benefits than just the good scent. When we painted our new home, we also mixed essential oils in the paint to give our home a nice scent that lasted a few weeks.
8. Your face will thank you.
Young Living has a whole line of beauty products. Young Living's ART skin care system is rumored to be excellent, but I haven't tried it yet. So far I've been having so much fun mixing my own face lotions. For example for summer I like mixing Carrot Seed and Lavender essential oils for a great
DIY summer lotion
for sunny days. I also like using Frankincense with Aloe Vera for wrinkles.
9. Save money in the long run.
Those who fully embrace the essential oil lifestyle and incorporate them in as many aspects of everyday life typically can save money on various ways. They enhance your wellness and well-being and maybe you don't even need to see a doctor as often. There are also so many DIY recipes for thousands of different uses and once you start the oil lifestyle, you will start realizing you are not buying some other products at all.
10. Seed to seal quality promise.
The seed to seal promise guarantees that the essential oils are high quality and Young Living has overseen the process from the moment the seeds of the plants are planted to when they are harvested and the essential oil distilled and bottled – and nothing else is added. I was extremely impressed listening to D. Gary Young to talk about how he even chooses the strongest flowers, of which the seeds for the new ones are extracted, and how he personally has planted trees, plants and flowers all around the world in Young Living's own farms.
11. Young Living's values are the same as ours.
Yes, there are many different essential oil companies, and I personally joined Young Living after hearing so many friends having positive experiences. Now, I will stay as a member and use their products not just for the quality of the products, but for the values the company stands for.
Read this first for more reasons: "Why Young Living?"
Young Living is much more than just a producer of the world's highest quality oils and natural health products. It's a community of people pursuing better health, better living, and greater abundance guided by a respect for nature and the endless gifts it provides. They offer an opportunity to improve the lives of others, and they do an extensive amount of philanthropic work around the world with the
D. Gary Young Foundation
. My mission has always been to inspire and help others to live life to the fullest – Young Living helps me to do it even better now.
12. You don't have to become a wholesale member to purchase the products.
There is no requirement to become a wholesale member or a distributor to purchase Young Living products. You can
register as a retail customer
, and order products anytime as a retail customer online, as from any other online store. I, however, don't recommend it, because the wholesale membership gives you so many benefits.
13. Wholesale members get 24% discount.
The main reason for ANYONE to join as a wholesale member is to get 24% discount of all products. 92% of Young Living's wholesale members are actually members just to purchase the products for lower prices.
14. Wholesale membership is free.
Yes, you have to purchase a few products to get the membership, but the membership itself is free. You will have to purchase for 50PV, around $50, per year to keep your membership, but it is easy reactivate if you don't purchase for a while. There are no other minimums to buy (or sell). I recommend the Premium Starter Kit for those who are starting with the wellness lifestyle with essential oils, because it has the best value, and so many great products to start with.
15. Free products.
Young Living offers some products only for wholesale members, and when you sign up for Essential Rewards program, you also get products for free as perks. With the Essential Rewards program you also collect rewards points from your orders (towards free products). Only wholesale members can collect rewards points for free products.
For our family the free products in the first year were worth significantly over $1,000around $1,900
! The rewards points go up after you have been in the program for longer than 6 months, and again after 12 months. This is how our typical monthly order of the products looks like. There are 5 free products in this picture. I order some products every month, like the NingXia Red juice, but then I mix up with the other products.
16. Connect with like-minded community.
One of the perks for me has been to get to know so many amazing people who embrace wellness through the Young Living community. When you join as a member through us, we will immediately invite you to Facebook groups where you can connect with others who are using Young Living products, and you can get daily tips how to get the most out of the oils and make your life better.
17. Sharing essential oils with friends can become a way of making extra income.
Most people are drawn to Young Living more out of a desire for better health, and energy, than income. But when they experience the uses and benefits of essential oils (and how life-changing they can be) they just can't keep it a secret. The result is a surprisingly low-pressure business, with sky high potential! Once your friends start seeing the healthy new you, they will start asking for your secrets, and sharing the essential oil lifestyle can become a great way for you to also make extra income, or even a living.
18. It is inexpensive to become a business leader and start your own business.
If you are interested more of the business aspect, it is a risk-free business with extremely low entry. You can
join as a wholesale member
as cheap as for $40*, however we HIGHLY recommend starting with the $160 Premium Starter Kit. This is the best deal and gets you started with several products and give a more comprehensive view of Young Living products. I, however, do not recommend Young Living for anyone who is only interested in making money, but for those who are open for transforming their life and to live the wellness lifestyle. This is a great business venture for those who also travel a lot, no need for office or home base! We joined while we were living in a hotel.
Ready to live better and enjoy life with oils?
Read more here
or perhaps
interested in joining? Use this link!
Interested hearing more? Connect me via email katja.presnal@skimbaco.com,
subscribe
to our newsletter or leave a comment here!
Post by Katja Presnal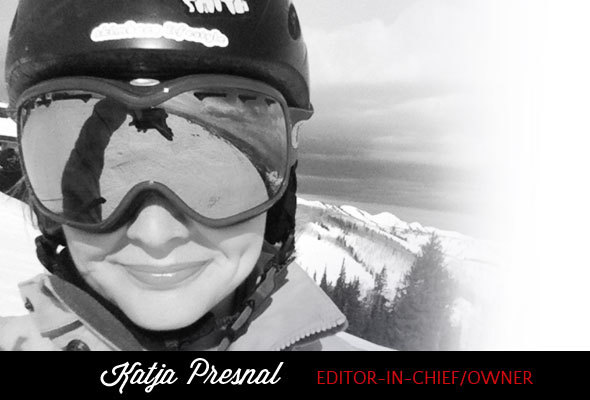 "My mission is to inspire you to live life to the fullest and find your own "skimbaco," how you enjoy life where ever you are in the moment. For ideas for travel, home, food and fashion,
subscribe to weekly Skimbaco Lifestyle
feed on Mondays and
I hope you get my newsletter
that I send out sometimes on Fridays."
Katja Presnal
, editor-in-chief and the owner of Skimbaco Lifestyle.
Let's connect!
Visit Skimbaco Lifestyle (Skimbacolifestyle.com)'s profile on Pinterest.