Our Oats are Better than Your Jackfruit
Oat milk lattes, anyone? Thanks to Swedish Oatly and Finnish Kaslink, most likely you too have switched your milk into oat milk, or at least tried it. While Brooklyn had an oat milk shortage last summer, Finns were dealing with Pulled Oats® shortage already in 2016, when the oat-based meatless meat product launched here in Finland. Now Pulled Oats are getting ready to become a global phenomenon, so get ready for the next food trend. If you don't believe me, Pulled Oats are perfectly aligned with the
Food Trends for 2019
report by Whole Foods. Whole Foods predicts faux meat products as one of the top food trends in 2019, and is promoting jackfruit as a popular meat alternative being used in place of items like BBQ pulled pork, but my guess is Pulled Oats will pass the popularity of jackfruit as soon as it hits the supermarket shelves in the USA. Pulled Oats are called "the perfect protein", and it is the first product in the world that brings together Nordic oats, fava beans and yellow peas to create a scientifically proven health bomb that has more protein and less fat than chicken, beef or pork. And yes, you guessed it, helluva lot more protein than jackfruit has. You should
read the story how Pulled Oats were born
, and how two Finnish boss ladies created the hit product that initially sold out in only 11 minutes in the first store stocking it in Helsinki. I was not kidding about the Pulled Oats shortage – people were lining up for the product, and there were sign up sheets and everything involved. I'm telling you all this now as a friend, so you can be prepared when Pulled Oats arrive to your country. Check out the
vegan Pulled Oats sandwich with orange ginger coleslaw recipe
, and you will see how easy it is to replace meat.
Oats, really? Yes, really.
I know, it is an engineered food product, and I don't like buying food in a box either, but Pulled Oats actually make a lot of sense. Even EFSA and FDA prove oats, they have positive impacts on heart heath, digestion, and blood sugar, and are often safe for people with a celiac-disease. Pulled Oats having so many good qualities, "the perfect protein" is the best way to sum it up. Of course, you could also say it's "the plant-based protein that has minimal impact on the environment, is locally produced, contains fibres and minerals and more protein than chicken, including all essential amino acids, but doesn't have a trace of additives or animals in it, and upon all that tastes delicious". And in addition it's completely free from GMO or preservatives, filling agents and other additives, animals or other strange things some producers like to make their food of.
Pulled Oats Want to Come to the USA – Starting at SXSW
Pulled Oats is already a massive hit in Finland, so Gold & Green Foods Ltd. decided to test it out in one of the places where they make the best pulled pork – which happens to be Matt's home town – Austin, Texas!
Pulled Oats are served up at events at SXSW this week, and I hear even some hardcore meat-lovers said they'd love to see it on the US market. The company actually asked some of the SXSW visitors about their eating habits, and a whopping 59 % identified as flexitarians, 19% as vegetarians and 22 % as meat-lovers. 94 % of people who tasted the Pulled Oats said they would recommend it to their friends and look forward to buying and eating more of it.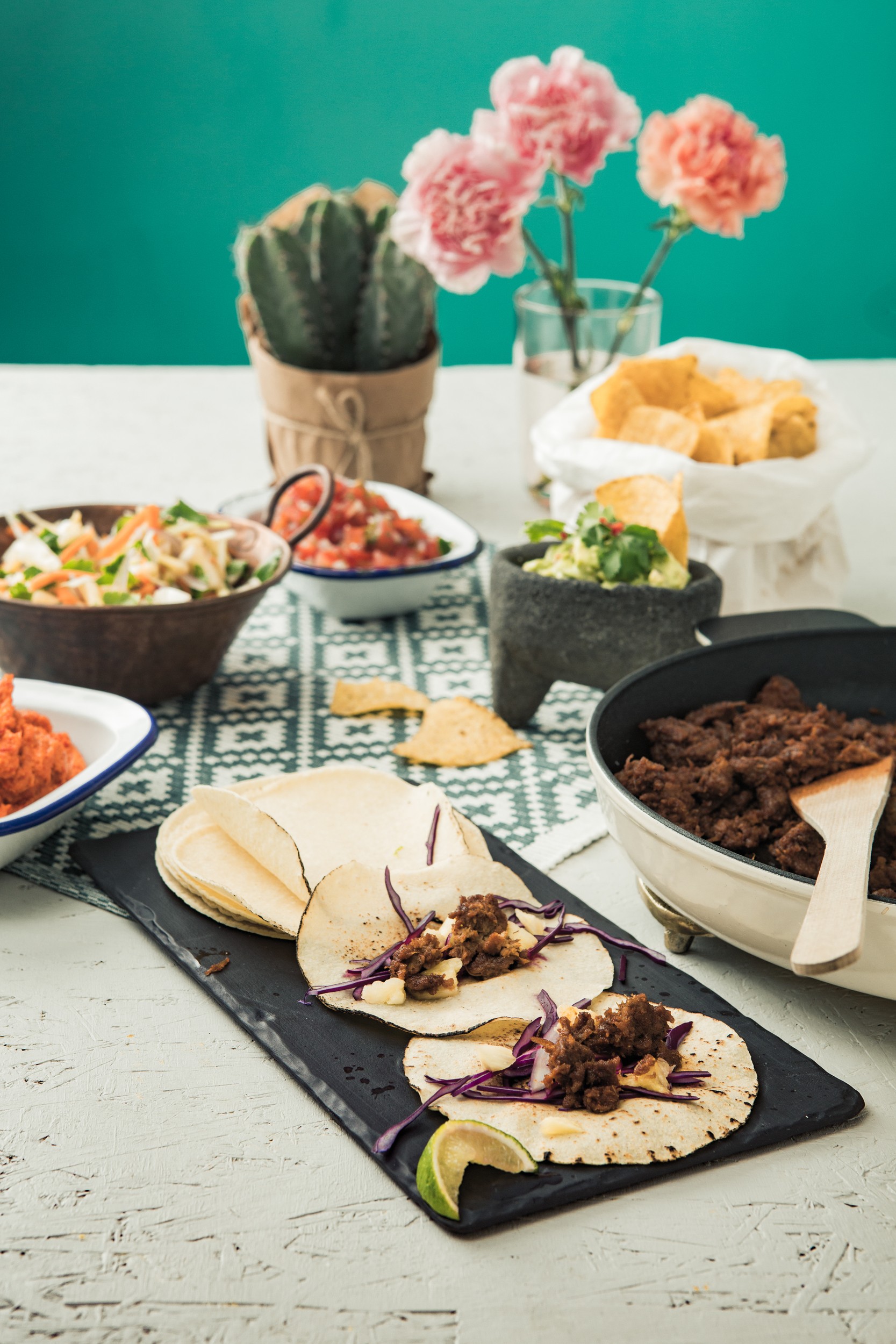 I hope the Pulled Oats folks from Finland scheduled some time to meet with Whole Foods while in Austin – because I'm telling you: you will want Whole Foods to stock Pulled Oats in the store near you.