They started at Kantamanto Market in Accra, where they repurposed old clothes, collected plastic, sorted it, cleaned it, and made each upcycled clothing item as unique as the individual who wears it. Their street fashion creations, from printed shirts to bomber jackets, are stories woven from the fabrics of the street. The brothers of BOiE&Bill have been voicing the importance of sustainable fashion for years, and recycled material collection sessions are also offered for schools to inspire young people to opt for environmentally friendly fashion. They have done great marketing initiatives like hiring the world's oldest model for their collection. They featured a 90-year-old male model in a photo shoot five years ago and got a Guinness World record for the world's oldest model. A striking example of their ingenuity is the Blackstar Bomber jacket, a true showstopper. Crafted from a fusion of plastic and textile strips and splashed with the vibrant colors of the Ghanaian flag, it encapsulates their commitment to incorporating African prints and bold hues to create signature silhouettes that are unmistakably Boie and Bill. For Boie and Bill, fashion isn't just about clothing; it's about storytelling. Their designs are a celebration of Ghana's rich heritage and a defiant stand against the wastefulness of the fashion industry. They prove that fashion can be a powerful medium for preserving tradition, reducing waste, and making a bold statement about the beauty of their culture.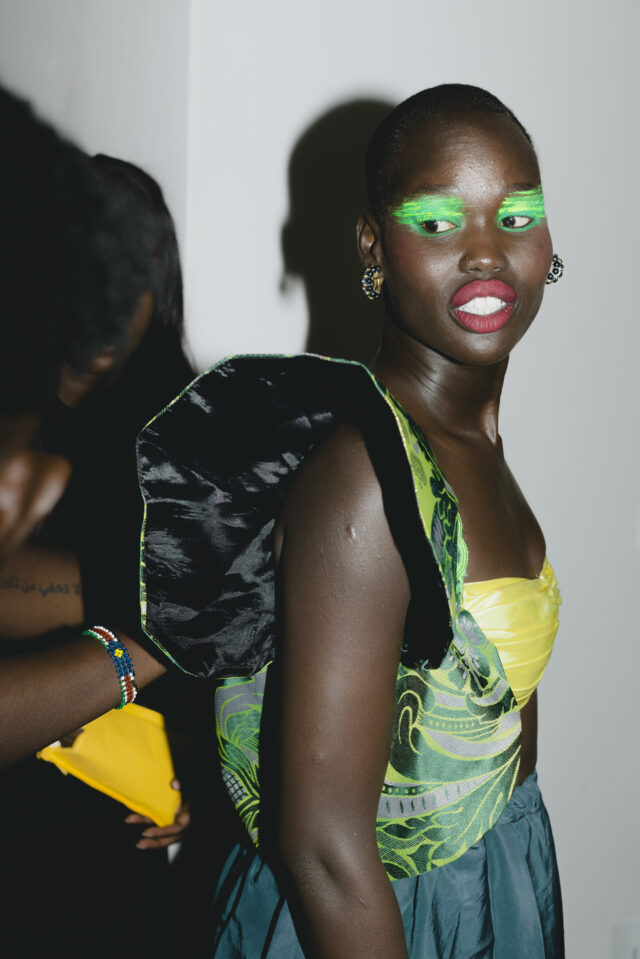 In a world where fashion can sometimes be shallow, Boie and Bill are a breath of fresh air, showing us that fashion can be a canvas for cultural expression, sustainability, and innovation. At Helsinki Fashion Week, they left an indelible mark, showcasing their Ghanaian pride and creative genius to the world, one upcycled masterpiece at a time.
Photography: Fashion photographer Kristian Presnal
At Helsinki Fashion Week 2023, the last day's colorful show was by BOiE&Bill. Boie and Bill from Ghana inserted West African voices into the show and weaved their narrative into bold bombers, other colorful streetwear, and clothing made of recycled materials. One of the reasons why I like the Helsinki Fashion Week is that they always bring designers from multiple countries, and something to say. Sustainability is the key theme at HFW, and so it is for BOiE&Bill. Boie and Bill, founded by brothers Ellisha "Boie" Ofori Bamfo and Calvin "Bill" Bamfo showcased their unique approach to fashion, one that stands in stark contrast to the throwaway culture that plagues many Western nations. In Ghana, where countless garments donated to charity from the Global North often end up in landfills, these brothers have taken a different path.