Celebrity baby news!
Super-duper funny and fabulously beautiful actress
Jenna Elfman
and her husband Bodhi Elfman welcomed their first baby boy Story Elias on 23rd July in L.A. He weighed 7 pounds 2 ounces. Congratulations for the new parents!
You've got to love this baby, at one week old, this little boy likes "classical music, a clean diaper, mom's boobs and long naps" according to Elfman's publicist, Jenni Weinman. He is so sweet too, he "wants to give big props to his mom for all the hard work".
Since we at
Skimbaco.com
seriously think Jenna Elfman rocks and she spreads sunshine with her work to so many people, we decided to send her baby and her a gift.
Little Story Elias Elfman received a custom
Gigi Blanki Co's
blanki and burbi, in brown and retro dot, matching colors to his
nursery
. We also sent the New Mom our signature Spread Sunshine Necklace designed by
DeAnna Cochran
.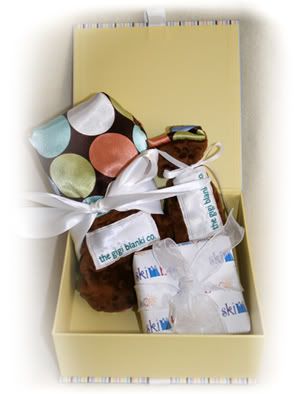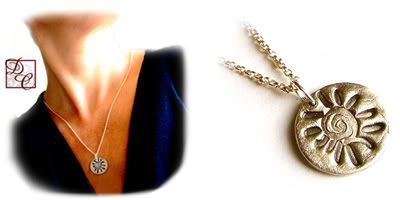 Shop for Jenna Elfman's Baby Gifts:
Gigi Blanki Co Blanki
(25$) in brown and limited retro dot – act fast, the print is available only for a limited time!
Gigi Blanki Co Burbi
(16$) in brown and limited retro dot.
Spread Sunshine Charity Necklace
(145$) custom designed for Skimbaco by jewelry artist DeAnna Cochran, sales benefit Skimbaco's Spread Sunshine charity program benefiting Hope International a non-profit adoption organization.
Source
See also:
The Official Jenna Elfman Website
Read about
Hope International
.