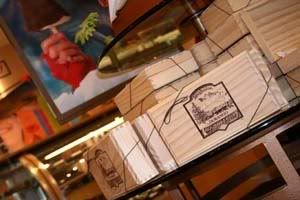 What's a better gift than a box of chocolate? When I'm looking for something special to send from Durango, I will send a box of chocolate from my favorite Colorado company, the
Rocky Mountain Chocolate Factory
. The chocolate is as good as the ones I miss from Europe, from the little chocolatiers. Or even better.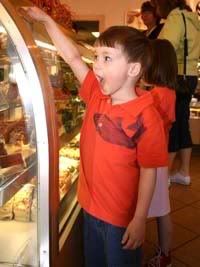 The varieties… that's the only bad thing about the Rocky Mountain Chocolate Factory chocolates – too many good ones to choose from.
When me and kids need a little pick-me-up or a very special desert, we go and visit the local chocolatier, Rocky Mountain Chocolate Factory. They have a cute little store downtown Durango, and their factory is just outside the city limits.