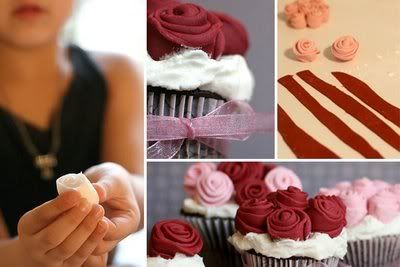 If you haven't visited
Bakerella
's blog yet, you have been missing such a treat.
Bakerella shares her favorite baking recipes and gives tips on the cutest cupcakes and cakes you can make yourself. She says in her profile she took a cake decorating course last year, and now she is practicing and sharing the cake decorating ideas online in her blog. The baked creations look amazing, and the photography is just unbelievable – looks like Bakerella isn't just a semi-professional homebaker, but also a professional photographer. The photos are absolutely delicious.
When you need a low calorie treat during your afternoon – just look at the photos at Bakerella, and you'll can just taste the sweet cupcakes in your mouth.

Aren't these Cupcake Lollipops just adorable..?