The Tennis Ball Benches in the Digital Depot of the Museum Boijmans van Beuningen in Rotterdam offer a great alternative for normal museum benches. Designed by Tejo Remy and René Veenhuizen.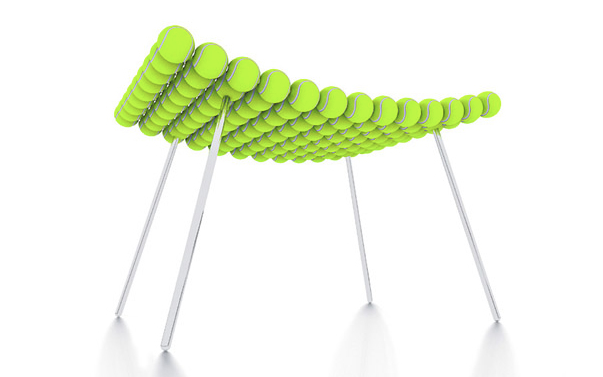 "Ball Boy Stool" by Charles O'Toole for Charles Furniture was already designed in 2003 as a limited version, but gained so much popularity that it is now sold for consumers in Ireland.
Hugh Hayden's FUNATURE Tennis Ball Chair was the winner of Inhabitat's BKLYN Designs Most Innovative Use of Materials Award.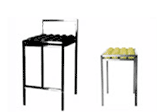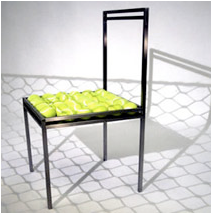 StudioMold makes several cool items from recycled materials, including these chairs from rejected tennis balls. While these absolutely are a design statement, and also a green statement to reuse tennis balls, I'd still rather keep the balls on the tennis court..

I was at US Open yesterday and was inspired by the great game of tennis. Would you be ready to bring tennis balls into your home decor – or rather keep them at the tennis court?