Our family was invited to watch US Open and to learn more about QuickStart tennis program for kids. It was an amazing day, and I should have written sooner about it. But I took hundreds of pictures in one day, and I have been meaning to pick out the best ones to show, and it has been a mission impossible. I am part of Nikon's Coolpix Circle and was testing two of their Coolpix cameras for the first time that day. I won the
Coolpix S60
in a giveaway and Nikon sent me the
Coolpix P90
to test, and since the day at US Open was just amazing, (and my first time at US Open) I went a little overboard with the pictures. I am so glad I took the Nikons with me, because my Canon does not have as good zoom as these babies do.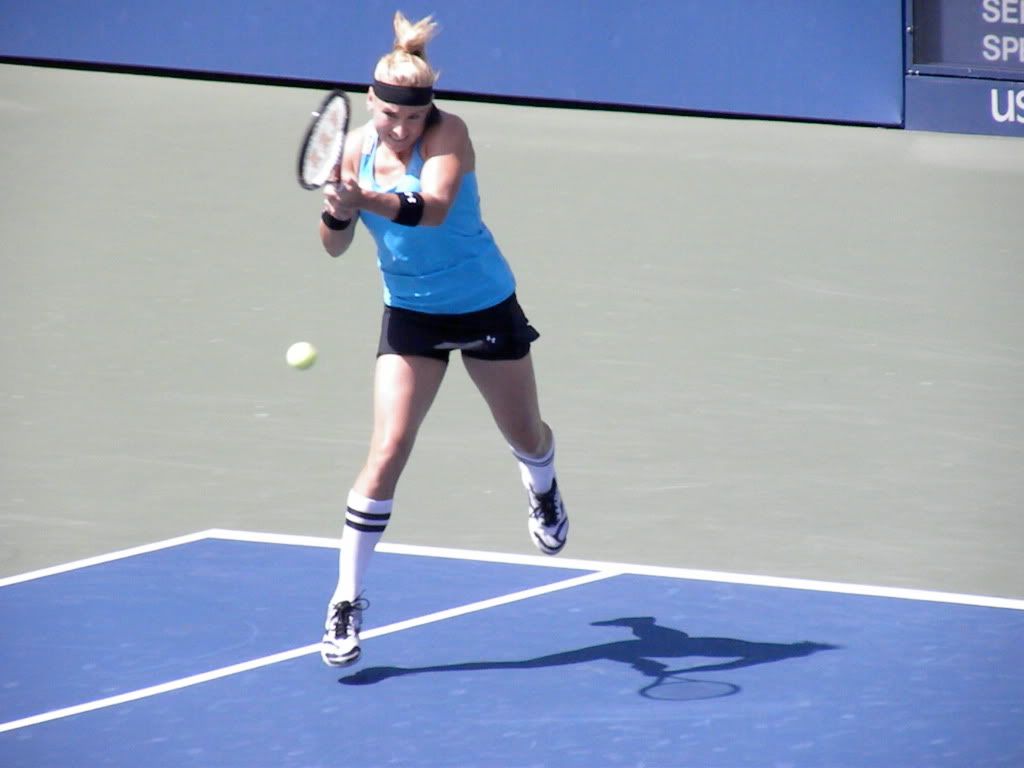 Our whole family was sold for the game of tennis on that day. Both my husband and I had tried playing tennis when kids, but felt it was too difficult and gave up. Now we were introduced to a whole new way of learning to play tennis, the QuickStart program for kids, and suddenly tennis became under our family's radar in a way like never before. You can also watch a video of all the kids having fun and what they said about QuickStart and US Open at my friends Kim's blog
Mom in the City
.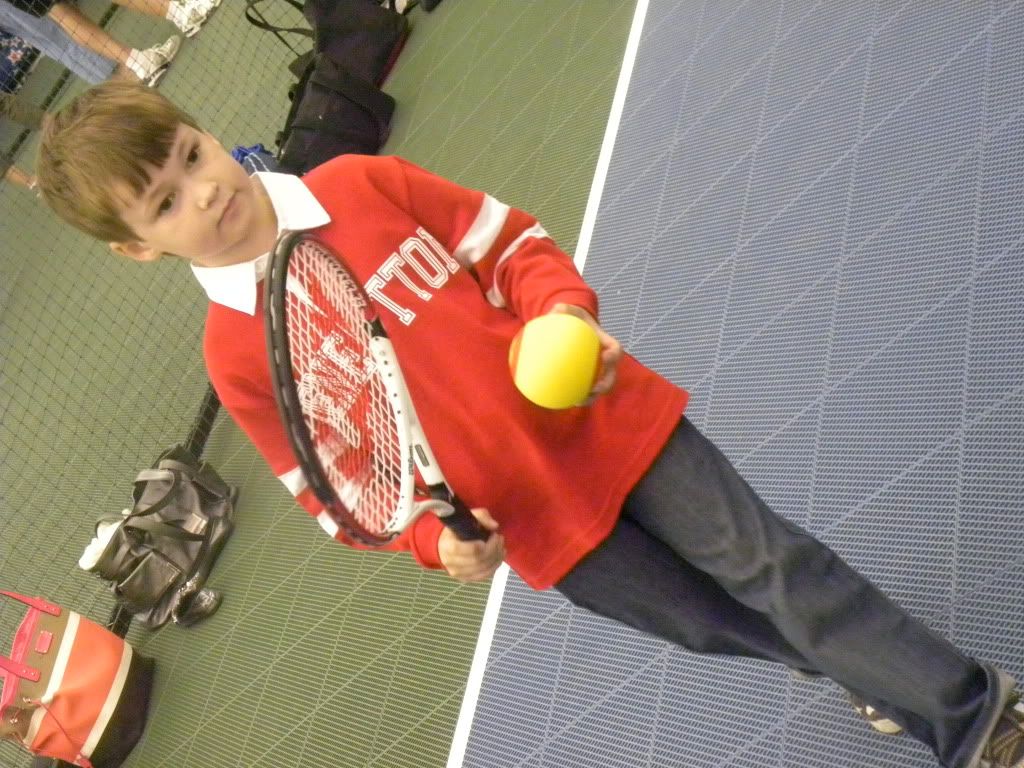 WHAT IS QUICKSTART TENNIS FOR KIDS? •
QuickStart Tennis
is a new play format to help kids ten and under learn and play the game • QuickStart Tennis utilizes scaled to size courts, equipment and match length, providing kids with the opportunity to play the game sooner • The format is divided into multiple age groups, 5-6 year-olds, 7-8 year-olds and 9-10 year-olds, matching players of similar physical and social skills The whole purpose is to play to learn – meaning that the exercises are more like having fun, playing with the ball and the racquet, and what do you know, you "accidentally" learn the right way to play. The tennis courts are also minimized for kids, so the large court isn't as intimidating, and the learning is done in groups. You can
find your local QuickStart program on their website
. You can also purchase a booklet with 8 different 45-minute classes for different age groups. Why I like this? The classes are so easy that even I can do these with the kids without knowing almost anything about tennis. My kids just got their tennis gear this week, and we have been on tennis court a few times already. The main thing- kids are having fun and tennis keeps them off TV and computer, and I am hoping that the tennis bug will really bite, and next summer they will be taking lessons too. Oh, and I always thought tennis was really expensive hobby. But when you compare it to other sports, it is actually really inexpensive to get started with. The QuickStart progam is very reasonably priced, and you can always get the booklet and teach yourself. The QuickStart website also lists approved tennis equipment and sells them to get you started.
And like I didn't have enough media already.. I am adding our Whrrl story of the day too. Friend me over at Whrrl, if you are the Whrrling type of gal.