DIFFA
2010 was color red. In fashion everything 80's is in, and I have to say the red & black color combo brings 80's in my mind.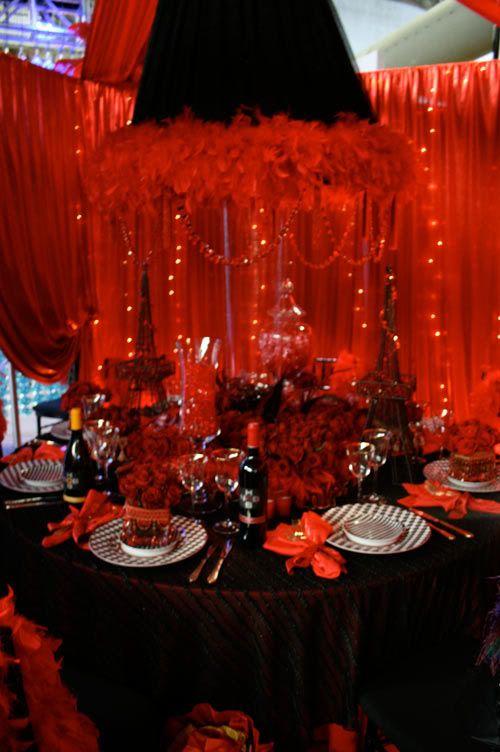 AnneMarie DiSalvo designed this Moulin Rouge inspired table for The New York Times, and this takes you way back in time than 80's. What I love about this that you totally get the Paris Moulin Rouge feeling and it would be a fun for a party. But other than that.. it's a bit too over the top for me.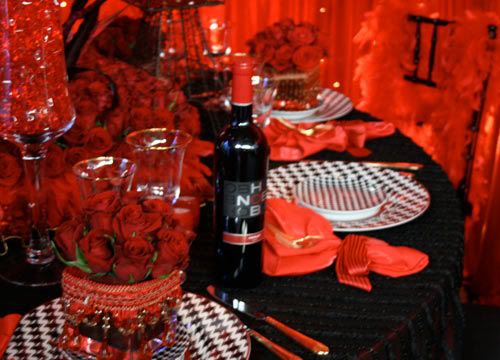 .
DIFFA = Design Industries Foundation Fighting AIDS and this table designed by Arpad Baksa was actually the only one actually weaving the message of AIDS into the design. The rope installation that starts from a bicycle wheel and the rope web symbolizes how all people are connected. This table design also won IMAGINE Top Pick prize, which was given for the first time this year. DIFFA is the real deal fighting for AIDS, this event raised amazing $450,000 for AIDS service organizations
Now this next one deserves a few photos, it is modern, yet classic and over all just delightful. Students from the Fashion Institute of Technology created together with David Stark a table setting "To Grandmother's House We Go," inspired by the Little Red Riding Hood.
I love the forest made of wood, including the wicked looking wolf moon. The setting is very simple on the first look, you get the feeling of the Little Riding Hood with the picnic basket and all, but it is not over powering.
But when you look more closely you start seeing more and more details. Like the custom made Grandma plates – with a little note that tells you about the Grandma in the plate.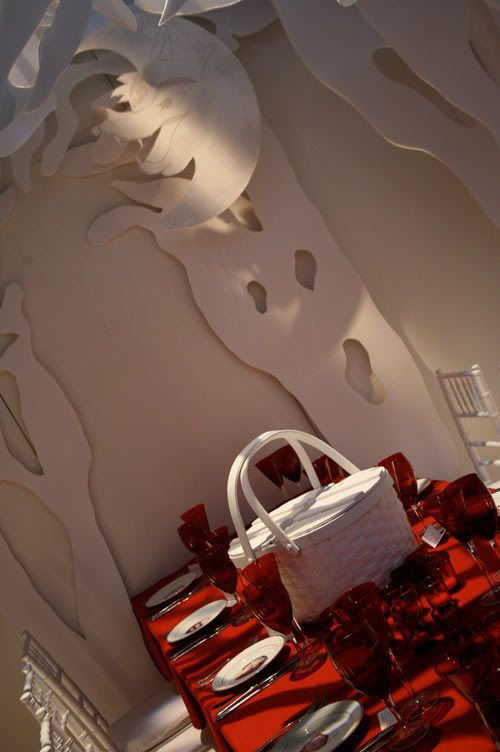 This comic book and action hero inspired table was designed by Goil Amornvivat and Thomas Morbitzer for Tug Studio.
DIFFA's DINING BY DESIGN 2010 was hosted during the Architectural Digest Home Design Show in New York City in March. Read all of my posts featuring

DIFFA and the Architectural Digest Home Design Show

.

Another design trend I spotted at