Welcome our Men's Lifestyle Writer Matt, aka Katja's husband and a new daddy blogger.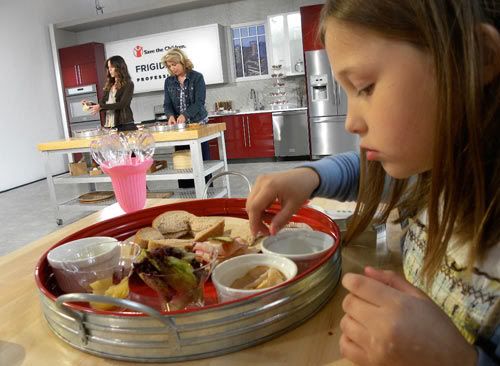 It's hard being working parents in today's society. With office work hours that don't always conform to the 9-5 bustle of yesterday, mobile email and internet browsing, work hours sometime spill over into dinner and lunch hours making it hard to get a good meal for yourself let alone your hungry little ones when they come home from a rough and tough day at the schoolhouse. I wish I could say they go for the apples, rice cakes, or whole grain oats every time like daddy
always
does, but usually a cookie or two derails them, or they find chocolate or popcorn that was hidden for that late night mommy daddy TV time. I recently attended the Frigidaire® and Jennifer Garner
Save the Children's
CHANGE program debut in the Chelsea district of NYC. Save the Children's CHANGE program is dedicated to providing nutritious snacks and promoting healthier lifestyles for children living in poverty in the United States.
The event was headed by General Manager of Frigidaire®, Marty O'Gorman, with actress Jennifer Garner, who is the ambassador for the Frigidaire 'Make Time for CHANGE' campaign, as well as Lucinda Scala Quinn, Executive Food Director of Martha Stewart Living Omnimedia and co-host of "Everyday Food" on PBS, and Jonathan Waxman, chef-owner of Barbuto in New York City's West Village (which I'll be visiting soon), as well as West County Grill in Sebastopol, California, and author of "A Great American Cookbook."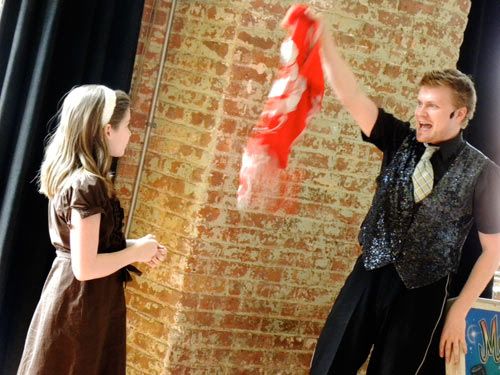 After an amazing warm up magic and entertainment show by artist Max Darwin, the kids and I headed over to begin making healthy snacks with Jennifer Garner and Lucinda Scala. We started by mixing up a yogurt, granola, raspberry, and blueberry parfait mixed with a little maple syrup. It was so easy for the kids to pick out the ingredients and get the parfait tasting exactly how they wanted. Next up was a whole wheat bread sandwich with turkey or ham, cheese, and fresh lettuce, sliced with a cookie cutter into fun shapes to give it just a little extra fun factor. Lastly, was a pita bread pizza with ricotta cheese spread over the pita, and basil, tomatoes, and cucumbers to make a happy face on the pita.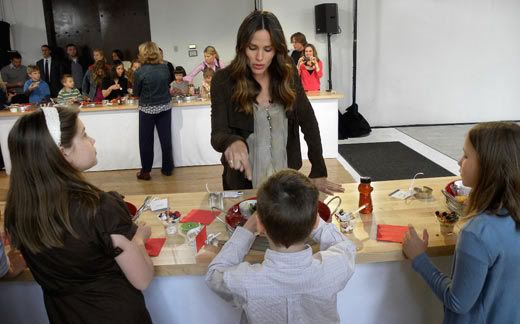 It was a great time, and so easy to see that you don't need fancy ingredients to make healthy snacks, just a little imagination and a hungry tummy. You can participate to the Make Time for CHANGE campaign by stopping the clock at
make-time-for-change.com
, and every day you participate, Frigidaire will donate $1 to support CHANGE and Save the Children's work to help children in need in the U.S., as part of their $250,000 commitment to this worthy cause.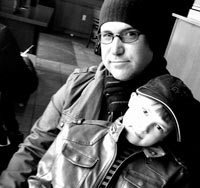 Written by Skimbaco Men's Lifestyle Writer Matt Presnal. Matt writes from the perspective of a modern dad. When not running after three kids, cooking gourmet family dinners and Whrrling trips to the zoo, Matt is skiing black diamonds or test flying helicopters.