Paper or Plastik Café in Los Angeles is a family owned and operated business. Mother, father and daughter team founded...
On our trip to Provincetown in Cape Cod we ate at the legendary Lobster Pot in the downtown area of...
Now when the clouds of Irene are gone, we can maybe even think the beauty of clouds as inspiration for...
I have been traveling a lot this summer but I haven't really shared many of our trips on my blogs...
It isn't a summer without taking kids to the beach. This summer we realized that my husband was going to...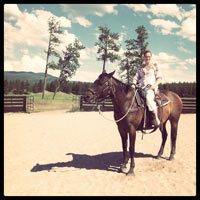 The hurricane Irene is a great reminder to live life to the fullest and enjoy life, you never know what's...
In a world where shirts are as sparkly as jewelry, tops are pieced together with more than one fabric, and...
As an etiquette consultant, I try to evaluate my own behavior to make sure I'm growing more considerate, rather than...
I signed up for Coach Factory newsletter a while ago to get the notices of the latest sales and possible...
My husband calls: "Are you OK? There was an earthquake" Me: "What? I thought the dog was scratching himself under...