Window Shopping in Sweden
I've been doing a lot of window shopping in Sweden during our first month here. Once we move in to our home, we will need so many things that it's pointless to even a make list at this point. So right now – I window shop. I want to get to know the whats and wheres of shopping around here, and if I can't get something from here, where to order it online, or drive to buy it. I can't wait to get our home, and settle down, and I wish to spend as little shopping as possible after we move in, so I've visited half of the stores in town already now…
Come along with me and check out a few photos from my window shopping trip in Stockholm.. Note: I didn't really take these photos so I could blog about it, but I Instagrammed a few photos and people loved seeing them, so I figured why not share shopping in Sweden through my eyes, unscripted, in all of its randomness. I'll be sharing more eye candy like the beautiful flower shop in the picture above as the months go by, but for now – enjoy this random store window tour below with these photos…
Store Windows in Stockholm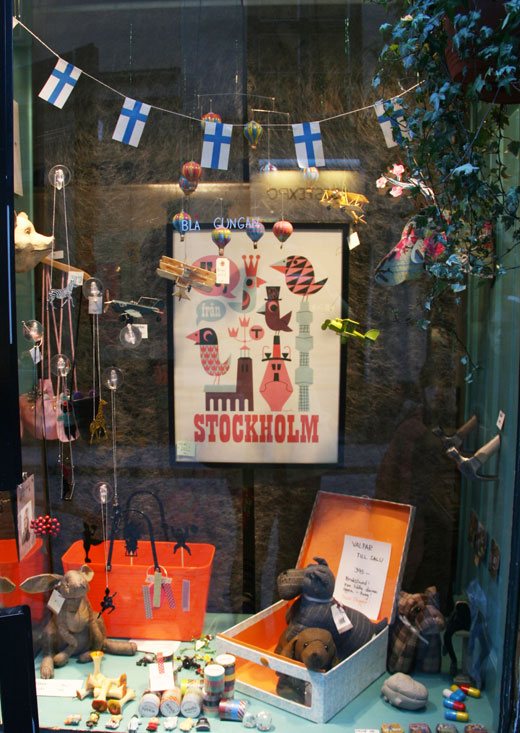 I love the Stockholm poster, and hello the gorgeous flags on the window.
Antique stores are more credible when they are in houses older than 700 years.
Tintin has always been a big hit in Europe, not just since the movie came out. I love all the Tintin products here, and want to buy a few posters for our TV room.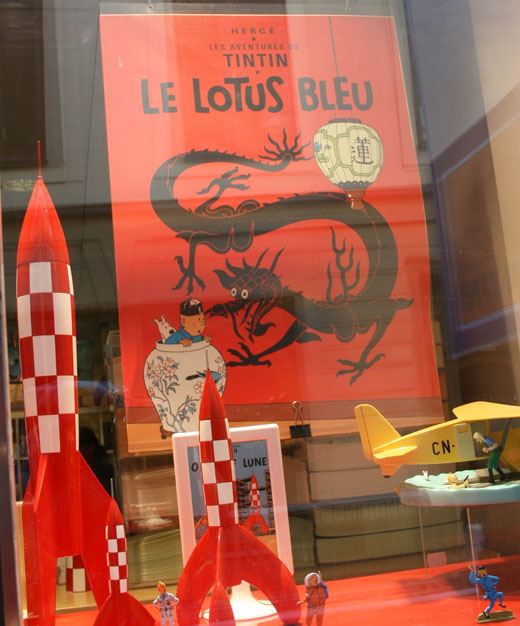 By the way, this was an office supply store and its Tintin decorated windows. See the stacked printing paper behind the Tintin stuff?
Probably the best souvenir shop in Gamla Stan, Stockholm. Well, I can't be sure because I didn't go in, but that's what their sign says.
This IS the best yarn shop in Stockholm. See more photos of the Happy Color yarn shop here.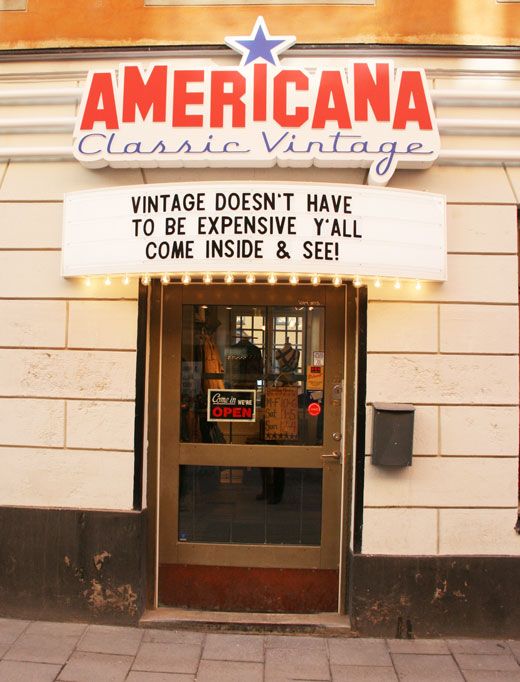 FYI y'all, they like US army and navy surplus and other junk in Sweden too.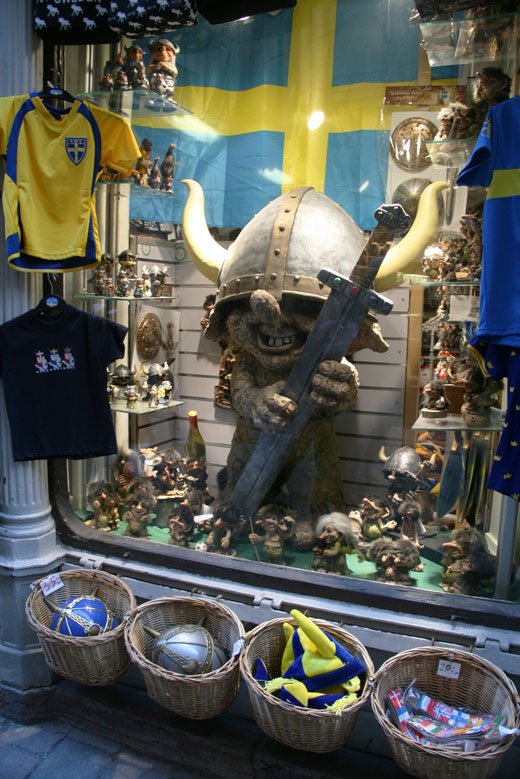 If I'm ever in the search of some good old trolls or plastic Viking hats.. now I know where to go.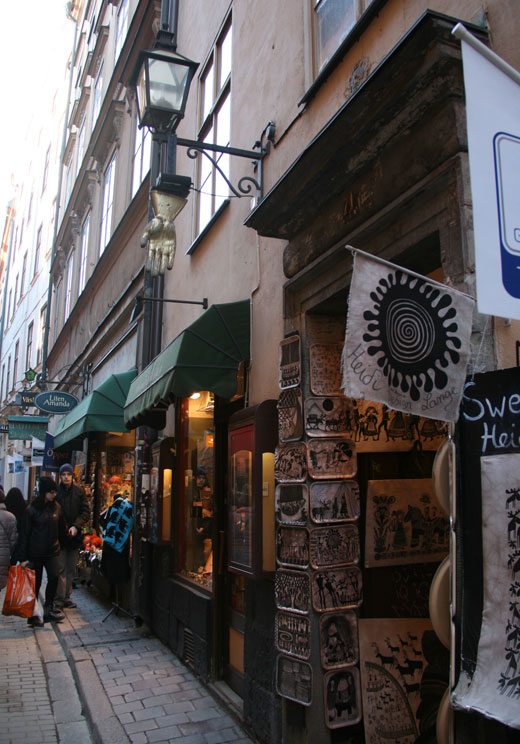 Is this the shop full of artisan goodness? Yes, it's all handmade, it has the sign on the top.