We had sort of been talking about going to Italy this spring, but with so many things in the air (like having a home and enrolling children in school), I didn't even want to start planning it until we were sure we were going. I didn't want to have a perfect trip planned and then not be able to go. Now we are going to Italy – but we are doing it the typical
Skimbaco
way – last minute scramble and
we get what we get and are going to enjoy it to the fullest.
We had a family of five doing a few days of googling, bought flight tickets to Milan, and made a few hotel reservations and here is what we came up with. It wasn't an easy task to find hotels for a family of five on last minute, but we'll see how these picks turn out. Big thanks to my daughter Isabella, who did a lot of research and also typed out our trip itinerary.
4 Days in Venice
Day 1
We fly to Milan and will take a train to Venice, and a condola will take us all the way to our hotel
Residenza Ca' Foscolo
.
Photo by Daniela Marangon
Days 2-4: Exploring Venice
We will have a few days to explore Venice. We want to see the
Rialto Bridge
, and climb up to the top of
Campanile di San Marco
to see Venice from above. One day we will take a boat out to
Burano
, an island around 45 minute boat drive from Venice. I just want to walk around and take photos of the island's famous colorful houses.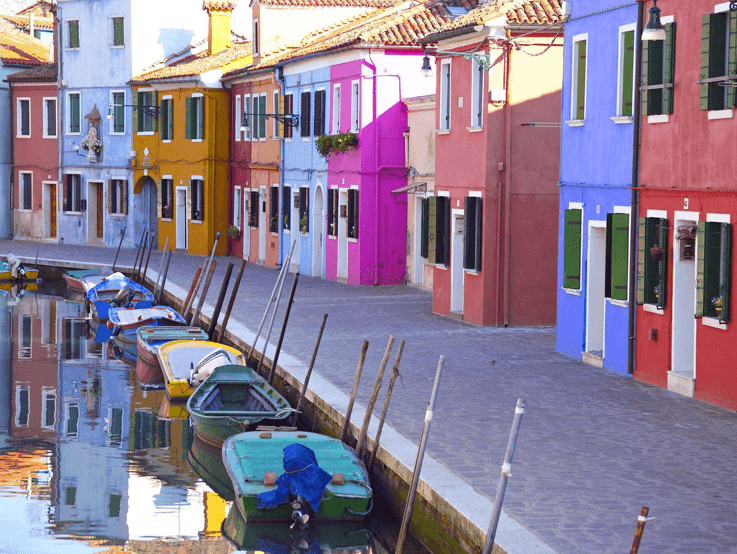 Photo
Days 5-10 Tuscany, Exploring Lucca, Pisa and Florence
Lucca
is a small town, often called Tuscany's best kept secret, and we want to find out why. We want to see the Giacomo Puccini museum, and climb up to
Torre Guinigi
: Tower with a tree on top. Lucca is perfectly located for touring Tuscany, and we are planning on doing day trips to Pisa, and Florence.
In Florence
kids are interested seeing the Leonardo da Vinci Museum and the Statue of David. And how could we tour Tuscany without seeing the Leaning Tower of Pisa, so we will visit Pisa for a day as well.
Days 11 Monte Carlo, Monaco
I admit, I was sort of obsessed about taking my girls to Monte Carlo after seeing the Selena Gomez movie Monte Carlo and making my daughters a promise
"one day…"
after seeing how much they loved where the movie was filmed. Little did I know that the opportunity would come less than a year after seeing the movie. It was difficult to find an affordable place to stay in Monte Carlo on last minute, and we had to move our travel dates a bit to get a room at the
Monte Carlo Le Meridien Beach Plaza
. One night in Monte Carlo, and I'll be happy just to spend it watching the yachts and eating some seafood.
Days 12-14 Genoa, Italy
I don't know how we ended up choosing
Genoa
for the last three days of the trip. I saw some pictures of Portofino, this little fishing village, and now really want to visit there as a day trip from Genoa. We fly out of Milan, but we thought Milan would be too large for us to explore with children, and Genoa has so much to offer for families, like the Genoa Aquarium, the largest in Europe, and the Botanical Garden of Genoa, and visiting the Old Port and Christopher Columbus museum. Our children love visiting aquariums and love reading about explorers and it just sounded like Genoa was a better fit for our family for this trip than Milan, even though the last night we will spend in Milan, before flying back home to Sweden. So here is our original plan.. and we are leaving on Saturday.