recent holiday to Portugal
 was largely about
the beach, sun and sea
, this time it was also time to travel to Portugal to set a foot in the cities and see what a city-break would have on offer. We visited Lisbon, the capital of Portugal first, and then moved on to the northern town of Porto, the home of port wine.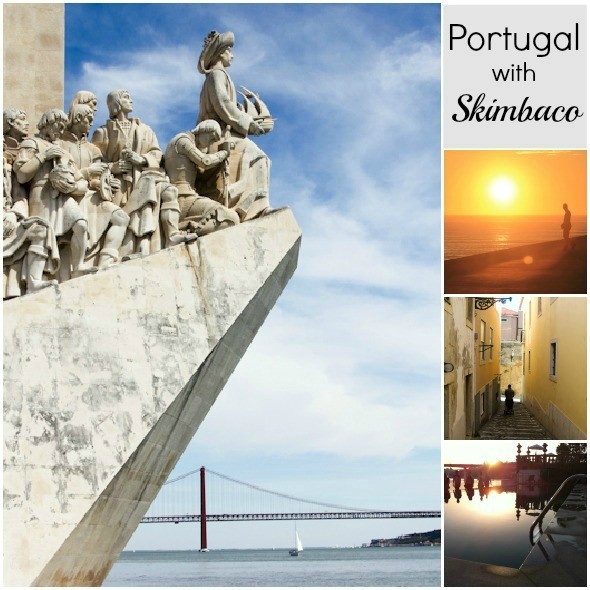 I don't know about you, but for me a short city-break is not about seeing all the sights. It's about getting a general feel and taste of the city without too much stress and running around. Hence my experience of these cities is not a complete touristic overview of these destinations but rather a wander through the streets on a leisurely holiday with a camera in one hand and ice cream in the other. The next city-break I am planning to take will be to our current home town here in Norway, just 15 kilometers from where we live. Even if we might stay the nights at home, I am looking forward to exploring all the locations I have missed in the two years we have lived here. And that's the best thing about traveling I think,
you don't need to travel far to have a vacation
! What kind of city-breaks do you prefer? Ones that are packed fully with sightseeing and activities or more leisurely ones with plenty of time just to sit in the cafes and take in the views?
Weekend Visit to Lisbon
Lisbon took me by surprise with its cobbled streets, steep hills and beautiful architecture with colorful mosaics lining many of the buildings. Maybe I was expecting something more businesslike for a capital, but with its little over three million inhabitants Lisbon had a pleasantly small town feel to it. When strolling from one part of the city to the next, the atmosphere changed radically from the modern touch of the Parque das Nações to the buzzing Baixa and to the maritime feel of Belém. As said earlier, we were not on a treasure hunt to tick all the boxes of the tourist guide, but we did see some sights. And spent even more time tasting many local delicacies while sitting on a street-side cafe looking at the views, people and buildings. But here are some of my favourites and what I would love to go back for.
What to do in Lisbon, My Favorites
1. Join one of the hop-on hop-off tours such as the Yellow Bus Tours.
If you are pressed for time, this is a brilliant way to get a general overview of the location and it gives you the option to pick and choose those attractions you would like to explore more in more detail. With the Yellow Buses you will get a 25% discount by presenting your "Aerobus" airport bus ticket, hence that was the number one choice for us, even though there are also other tour operators.
2. Enjoy local delicacies at any time of the day, really.
Pasteis de nata
was one of my favorites while in Portugal, dangerously sweet and addictive though! These little pastries are filled with custard-like vanilla filling that is oh so delicious…
3. Spend an afternoon in Belém.
This is one of the most historical areas of Lisbon and the whole area exudes the history of the great explorers such as Vasco da Gama.
Pasteis de Belem,
one of the historical cafes producing "natas" can also found here, and as you may have guessed, I spent considerable amount of time there!
Weekend Visit to Porto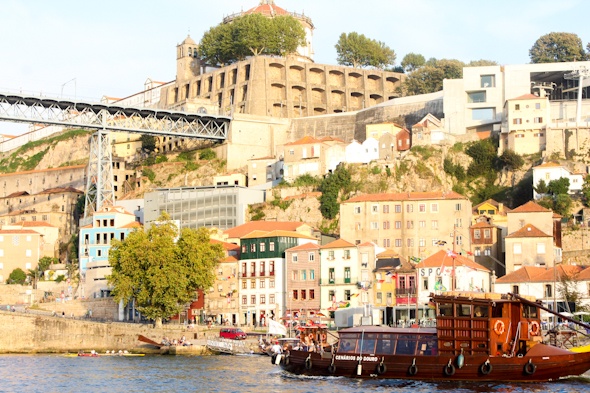 Porto for me was a different kettle of fish. In Lisbon I did travel with a guide-book tucked in my bag just in case there was something i definitely did not want to miss but to Porto, I arrived with open mind and heart. And do I want to go back or what! The small narrow streets full of local life mixed with tourists and the beautiful Douro River flowing through the city stole my heart.
What to do in Porto, My Favorites
 1. Walk around town and then walk some more.
And then more. I think this city is best explored by foot. Get lost, find your way again and look around. If you do get tired of walking, like in Lisbon, you can hop on the sightseeing buses and if you have been in Lisbon already, you get a discount with the Yellow Buses.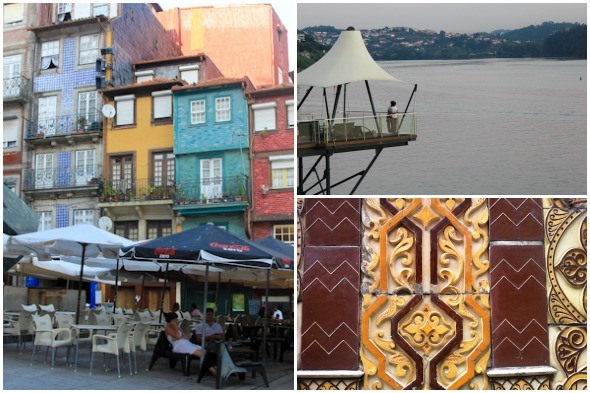 2. Port wine.
Porto is the place to sample this fortified wine produced in the northern parts of the country. Many of the local producers offer guided tours to their cellars coupled with wine-testing sessions.
3. Cruise on the Douro river.
The best way to get an alternative view of the city while enjoying mild evening breeze, is to embark on a cruise on the Douro river. It is also possible to combine lunch or dinner with your cruise.
On the edge of the southwestern corner of Europe lies a nation of sun and surf, long history, tradition, culture, gastronomy, vibrant colors and soft-spoken language with almost a Slavic twang. I have been to Portugal two times before, always for the outdoor experience in the mountains. Even though our