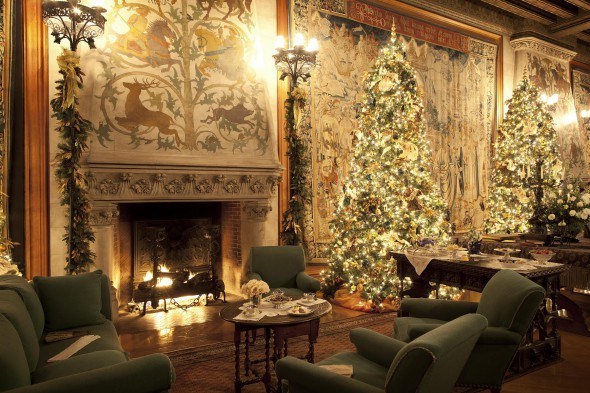 When you think of Christmas in North Carolina, a grand, magical place comes to mind. America's largest home, Biltmore Estate, is located in the mountains of
Asheville, N.C
. Every holiday, more than 300,000 people visit the Estate during the Christmas season. The 250-room French chateau is adorned with 68 Christmas trees this year, which is a 2012 record, along with 30,000 lights and 125 candles.  That's not all!
Around the estate, you can find another 125,000 lights and nearly 500 wreaths. A total of 55 additional decorated Christmas trees are at other estate locations, including the Winery, Inn on Biltmore Estate, Antler Hill Village and in the estate's restaurants. It's no secret that staff worked for months before it opened Nov. 9 for the 2012 season.
North Carolina Fraser Firs
Of the 68 Christmas trees inside Biltmore House, the largest is the 35-foot-tall Fraser Fir in the 72-foot-high Banquet Hall. It features a North Carolina Fraser Fir from Andrews Nursery in Newland, N.C. North Carolina is the second leading Christmas tree producer in the U.S. behind Oregon, and many people outside of the state probably have a North Carolina Christmas tree in their home, too. The Biltmore staff has procured its Christmas trees from the Andrews family for more than 30 years. The Banquet Hall tree is brought in to Biltmore House by hand, carried by 30 to 40 Biltmore staff members.
The Holiday Decor
It takes 500 gift boxes, 500 ornaments and 500 electric lights to decorate the Banquet Hall Tree. The Biltmore Estate uses around 12,000 ornaments on the other trees inside Biltmore House, and that many again around the estate, for a total of 25,000 or more. Staff use a combination of fresh-cut Fraser firs and artificial trees for fire safety and protection of the collection in Biltmore House. They also use live nursery plants in the various areas of the house.
Fresh garlands are made of white pine and Fraser fir. Biltmore Estate staff change them weekly to keep them fresh for guests. Can you imagine doing that in your own home? Biltmore uses 5,000 feet of garland during the season. Silk, dried and artificial garlands add another 1,200 feet in Biltmore House and around 1,500 feet in other areas.
Decorating Tips from America's Largest Home
Biltmore Estate staff could be called decorating elves, and they are sharing some of their secrets to make holiday decorating fun in your home.
Christmas at Biltmore along with Candlelight Evenings at Biltmore will be open through Jan. 2, 2013. Santa will be at Antler Hill Village on weekends until Dec. 23. Guests can pick up Biltmore decorating secrets during free holiday craft seminars offered at A Gardener's Place in the lower part of the Conservatory, near the Walled Garden. Classes are offered four times daily: "Wreath-Making" (11 a.m. and 2 p.m.); and "Tabletop Inspirations" (1 and 3 p.m.) The Winery offers tasty seminars and programs, including "Red Wine & Chocolate," 2 and 4 p.m. daily ($15 per person); and "Biltmore Bubbles," at 5:45 p.m. ($18 per person). Visit
Biltmore.com
for a complete list of activities. Indoor photography is not allowed at the Biltmore Estate. My thanks to Biltmore Estate for letting Skimbaco get an inside look.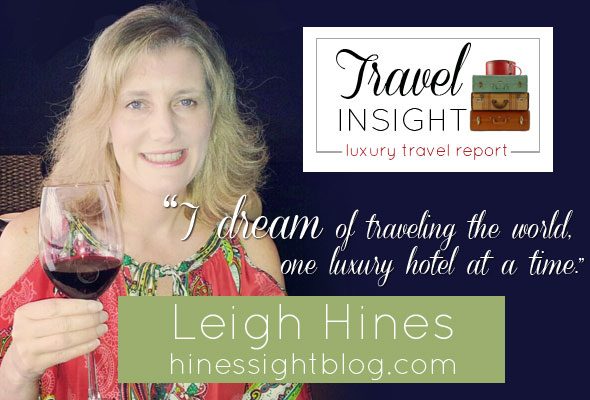 SUBSCRIBE TO SKIMBACO TRAVEL
, travel newsletter delivered to you once a week.