It has been a very hot summer in New York, and I'm sure anyone up and down the East coast can attest to that! The heat becomes oppressive quickly in the city, and when we had a week of days reaching 100 degrees, it can become difficult to look put together when stepping out the door. These "dog days of summer" call for summer essentials: light weight fabrics and sandals.
Here, I've taken a summer essential, chinos, and paired with a contrasting button down. The chinos are in a ultra lightweight fabric perfect for summer. I opt for chinos as much as possible because they look more put together than a pair of shorts. The black stripe in the button down makes for a nice contrast with the yellow of the pants. I completed the look with a casual yet sophisticated Prada webbed belt. And because it has been SO hot here in the city, a pair of leather sandals by Ralph Lauren completes the look for maximum comfort. Casual bracelets are very trendy for men right now, from leather to string and anything in between. To accessorize this look, I added a few bracelets, one of which ties back to the color of the sandal. New York offers an array of places to beat the heat in style while sipping on delicious drinks. Below are some of my favorite warm weather spots throughout the city for grabbing a bite with friends or a refreshing cocktail.
The Yard at SoHo Grand Hotel: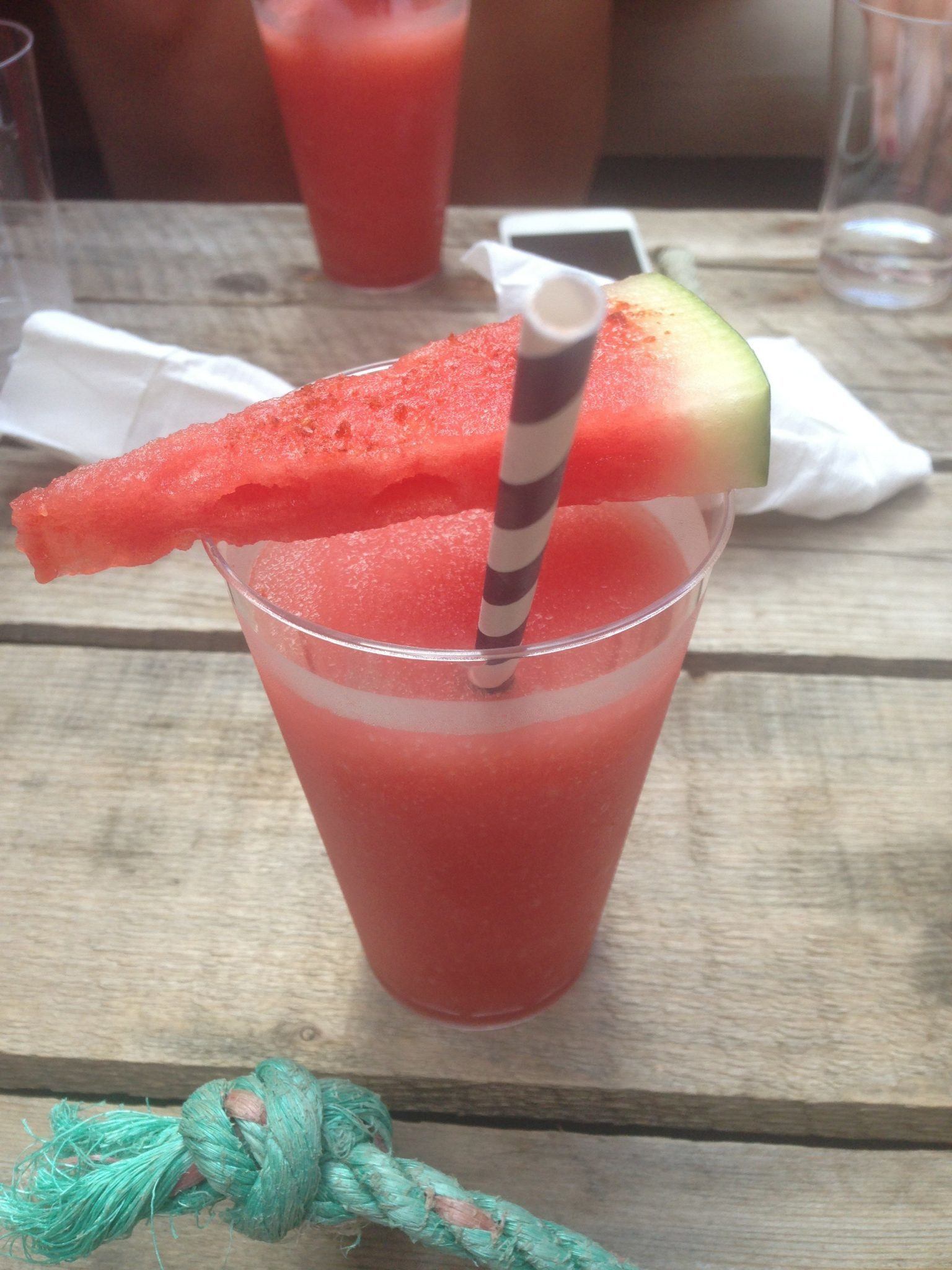 This SoHo hotspot attracts the fashion crowd as well as trendy locals. Featured as a summer popup at The Yard is "Gilligan's" The atmosphere feels very beachy, as if you have been transported out of the hot concrete jungle and onto and island. The drink menu features food and refreshing drinks. The watermelon margarita (pictured above) is my favorite, and the signature drink at this SoHo spot. 
The Yard at the SoHo Grand Hotel: 310 West Broadway.
Yuca Bar:
If you are looking for a great spot to grab a cocktail after a hot and long day at work, this is the place for you. This East Village restaurant is always filled with locals and has a very casual vibe. The menu is filled with latin inspired tapas and entrees with a drink menu to match. I recommend going on a Tuesday evening for "Loco Tuesday", featuring $6 drinks (including the mojito pictured above) and half price tapas until 8pm! 
Yuca Bar: 111 Avenue A
The Garden at David Burke Kitchen: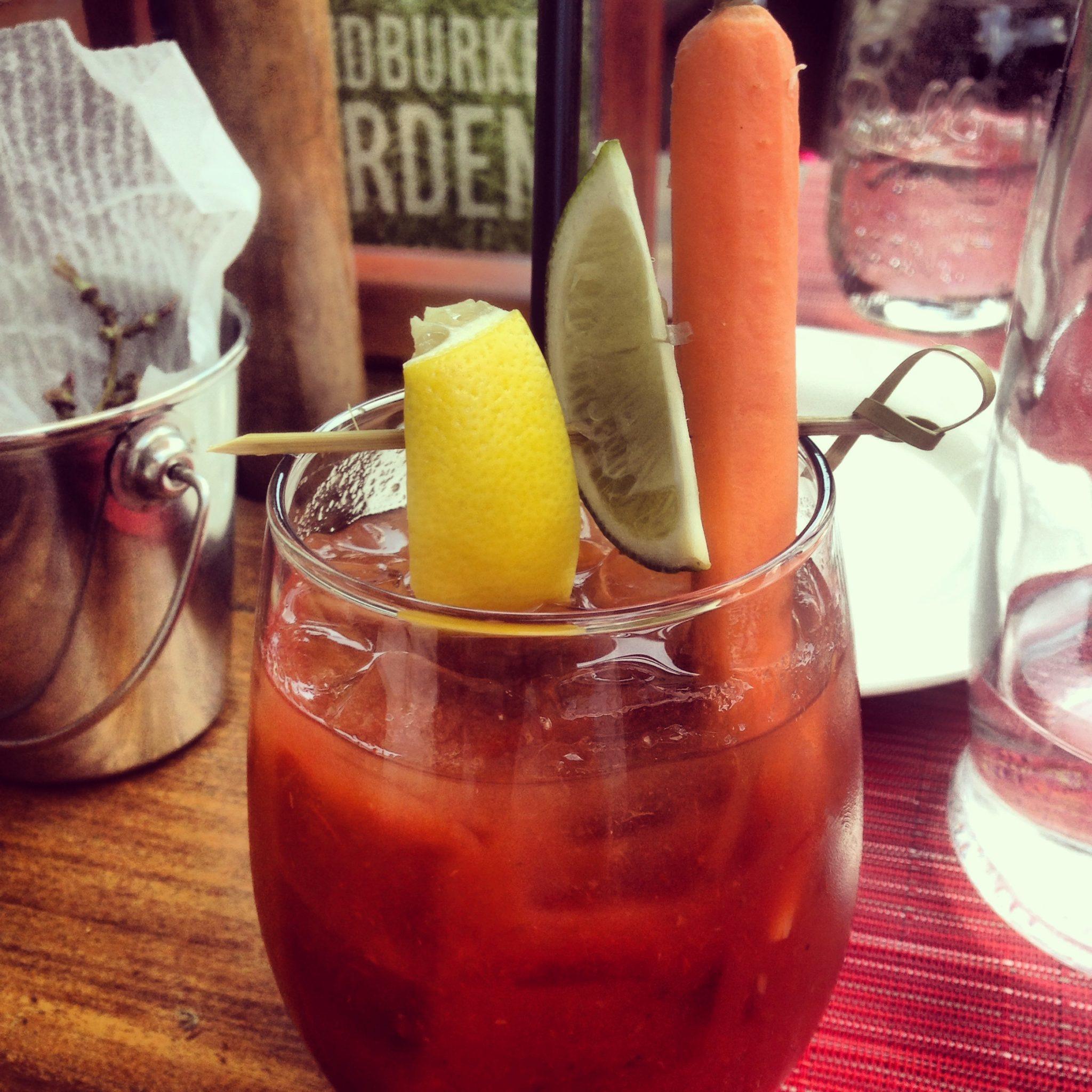 Nestled away above David Burke Kitchen at the swanky James Hotel in SoHo is The Garden at David Burke Kitchen. This trendy hotspot features an amazing menu of farm to table dishes which David Burke is known for, as well as a delicious cocktail menu and crowd to match. The atmosphere is sophisticated yet relaxed with an array of seating options such as tables, extra large lounge seats, as well as bar seating. Catch a glimpse of the TriBeCa skyline as you sip on a signature Bloody Mary. 
The Garden at David Burke Kitchen: 23 Grand Street.