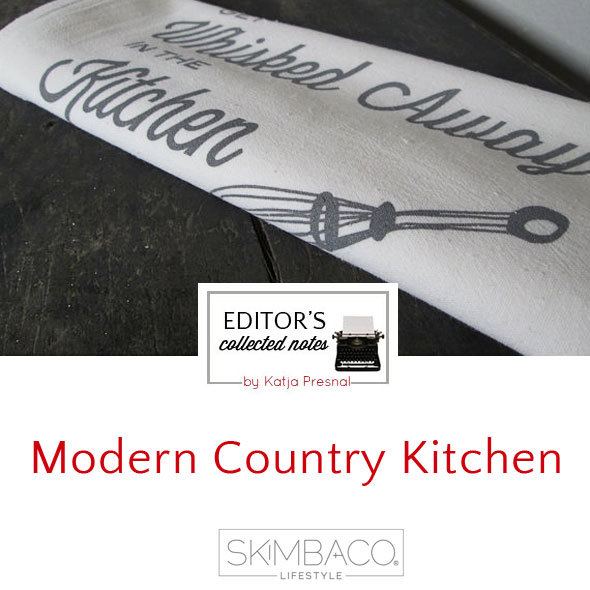 I love cooking big family dinners, and
our big country kitchen
is the room where we all gather afternoons to cook dinner together. This summer has been great and carefree, and I've loved the country kitchen and it's calming palette of white, wood and pale blue and many of my vintage finds and flea market collections decorating the kitchen. For fall though I would like to modernize the kitchen a little. I'm also so excited that I partnered with Delta Faucets and will get
new faucets to my kitchen
. So just for fun… I was shopping for some great products for my kitchen online. And the milk-poster – it's already hanging in our wall!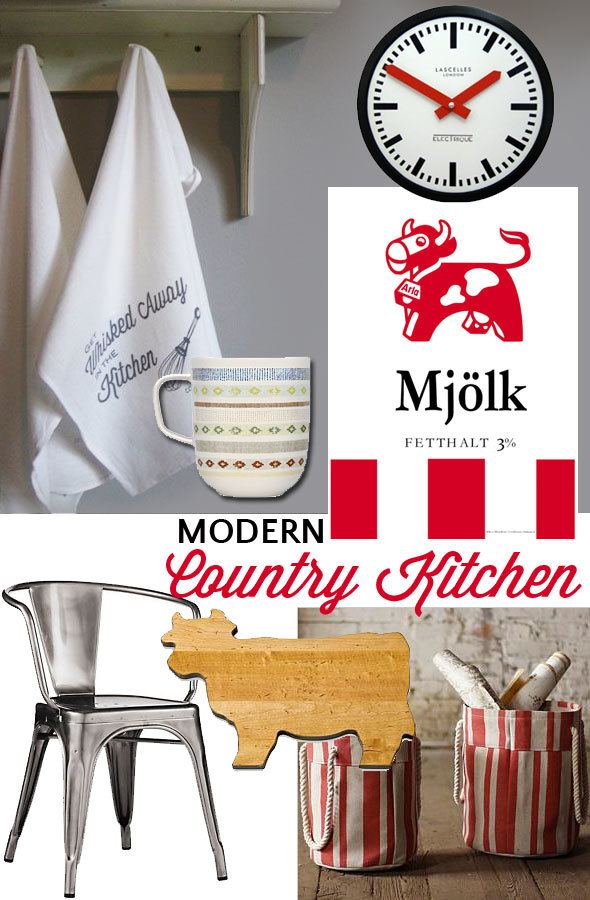 1. Get Whisked Away in the Kitchen tea towel
($9) by the fabulous
kitchen living expert Coryanne Ettiene
. It perfectly combines the "modern country" look that I am looking for and fits the kitchen well.
2. Roger Lascelles Electrique Clock
($16.40) has awesome retro-feel, and it's an inexpensive way to bring a little bunch to the wall, besides we will need a clock for the kitchen now when schools are starting!
3. Mjölk poster
($30) from Huset-Shop. It was actually thanks to my husband that we now have this poster framed in our butler's kitchen. We were in Stockholm and he spotted the
mjölk-
poster (
mjölk
= milk in Swedish) in a design store and we just had to have it. While it's a perfect poster for anyone's kitchen, this one has a very special meaning for us. This poster is an exact picture of a Swedish milk carton by Arla, still found in every grocery store. We live in a dairy farm that produces milk for Arla, and this poster was like meant for us.
4. Sarjaton series from Iittala
has the perfect modern country vibe. All of the items in the collection are perfectly mix-matched giving the collection a nice almost country chic/flea market vibe. There is just something about this collection that reminds me of my grandmother's country kitchen with homemade rag rugs. I would like the
Sarjaton Tiki bowl
($80) for my kitchen as a fruit bowl.
5. 1956 steel armchair by Tolix
($275) from Sundance Catalog were first manufactured in the mid-20th century, and they give awesome retro-feel to modern country kitchen. Still today handmade in France, and meant to last so long that your kids can take them with them when they move to college. That is if you dare to say goodbye to them. (The chairs).
6. Cow wooden cutting board
($27.95) from Red Envelope is made in the USA and it would suit our dairy farm kitchen perfectly. If you are not as much into cows… check out the other farm animal options. I always serve a big
smörgåsbord
of meats and cheeses and bread and use wooden cutting boards for serving all the time.
7. Set of two storage bags
($39.95) from Red Envelope would bring a little more color to the kitchen than what I have right now. I love jute bags, washable paper bags or baskets in the kitchen for holding anything from newspapers to potatoes. And I never use plastic bags in the grocery store, and love to keep my favorite grocery bag also in sight in the kitchen so I will never forget to take it with me. I just love these jute bags for storaging and for hauling anything.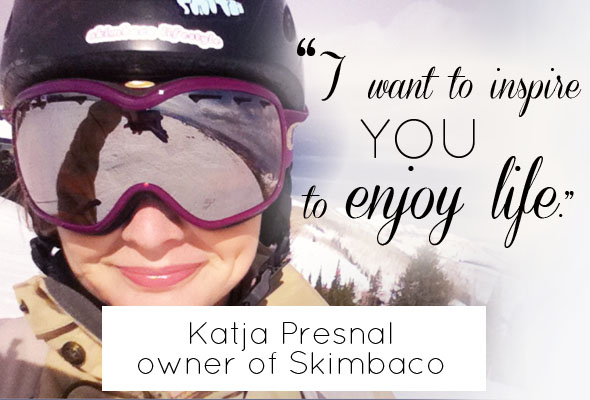 My mission is to inspire you to live life to the fullest and find your own "skimbaco," how you enjoy life where ever you are in the moment. For ideas for travel, home, food and fashion,
subscribe to weekly Skimbaco Lifestyle
feed on Mondays and
I hope you get my newsletter as well
that I sent out sometimes on Fridays.