I spent almost three weeks in Italy last month, and part of our Italy travel preparations is always watching some of our favorite newer movies filmed in Italy, and then visiting the movie scenes! Yes, I admit – the movies often are also an inspiration for places to visit. The best about the movies though… they take you away for an hour and half and you can travel to Italy from your living room couch. Oddly, the top 2 movies set in Italy are based on true stories of women divorcing and going to Italy (and around the world) to re-find themselves. Italy also gives the perfect backdrop for romantic comedies and international action movies with European glamor. My favorite Italian adventures include experiencing the historic country with the side of luxury, getting lost in the cities with cobble stone streets or in the countryside surrounded by olive trees, and last but not least: eating, eating, eating.
1. Eat, Pray, Love
– Rome and Naples
Let Elizabeth Gilbert, played by Julia Roberts in the movie, take you for a spin around Rome and Naples and it will let you onto the best Italian lifestyle secret –
Il bel far niente
, the beauty of doing nothing.
Elizabeth
will make you want to eat pizza, enjoy
gelato
and give yourself a permit to indulge on your next trip to Italy.
TRAVEL TIP:
rent an apartment close to Piazza Navona in Rome and take the food tour with
Walks of Italy
and purchase ingredients for simple pasta dish from nearby Campo de' Fiori and live like a local, like Elizabeth does in the movie. Pictured: a food shop at the Camp de' Fiori in Rome.
2. Under the Tuscan Sun
– Cortona, Florence, Siena, Positano
Frances Mayes
, played by Diane Lane, buys a 200-year old farmhouse in Tuscany and redefines the meaning of "a family" and importance of great friends in your life. This movie came out already in 2003, but it is a timeless story set in the never-changing scenes of Tuscany.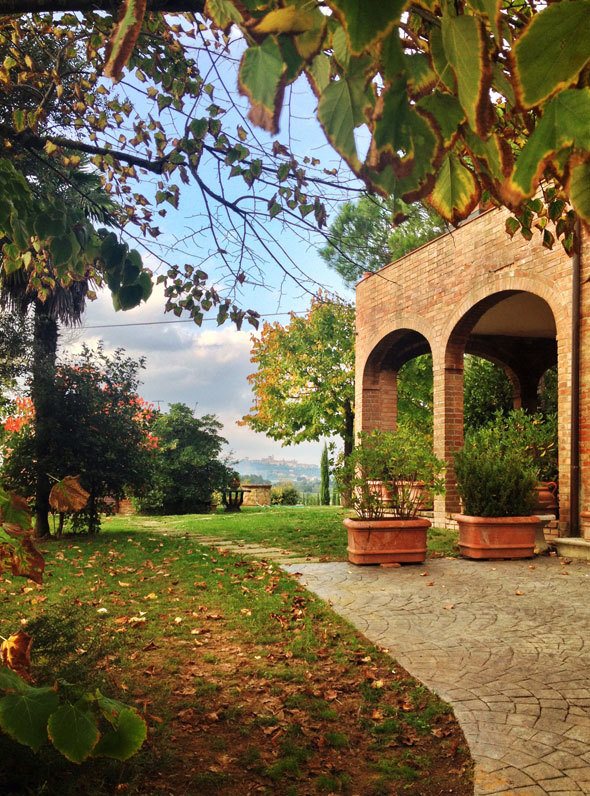 TRAVEL TIP:
rent a villa in Tuscany to experience Tuscany like Frances. For example
FlipKey has several options in Tuscany
(one of their rentals pictured) Get Frances Mayes' book
The Tuscan Sun Cookbook: Recipes from Our Italian Kitchen
on Kindle and cook her dishes both in your rental villa in Tuscany and when you are at home.
3. Letters to Juliet
– Verona, Tuscany
Sophie
goes on a trip to Italy with her fiancé only to spend most of the trip chasing for a long lost boyfriend from the rolling hills of Tuscany. And no – not even hers! The long lost boyfriend belongs to
Claire
who hasn't seen him for 50 years.
Sophie
found
Claire's
letter to Juliet from the wall under the Juliet's balcony in Verona and she finds out about the Secretaries of Juliet, who answer all of the letters left for Juliet.
Sophie
answers
Claire's
letter from 50 years back and she comes to Italy to find her long lost love.
Note: also the 1996
Romeo & Juliet
with Leonardo di Caprio and Claire Danes is filmed.. you guessed it, in Verona.
TRAVEL TIP:
Visit Casa di Giulietta, the Juliet's house and the statue (pictured) in Verona, and then head to
Borgo Scopeto Relais
just outside Siena to experience the luxury seen in the movie Letter to Juliet. Don't forget to rent a car to experience the rolling hills of Chianti area.
4. The Tourist
– Venice
Angelina Jolie and Johnny Depp in romantic action set in Venice. Mysterious
Elise
meets an American tourist in a train on the way to Venice, and both the mob men and the police chasing Elise's boyfriend think the tourist is the boyfriend. Somewhat comical action movie plays with the best parts of Venice. The condolas, the boat chases and the luxurious hotels with balconies over the canals. This movie will make you want to drop a fortune first on your travel wardrobe and then head to Venice in style.
TRAVEL TIP:
Book a room at the
Hotel Danieli
, close to the Bridge of Sighs and San Marco Square and experience the luxury seen in the movie The Tourist. Visit also the fish market close to the Rialto bridge and you will find the location where the scene o Johnny Depp jumping off the balcony to a market place was filmed (pictured).
5. To Rome with Love
– Rome
Several stories, some romantic, some not, weaved into one Woody Allen movie, set in Rome. Great cast including Alec Baldwin, Jesse Eisenberg, Allison Pill and with Penélope Cruz and of course Woody Allen. Not as good as Midnight in Paris, but definitely worth to see before you head on your trip to Rome.
TRAVEL TIP:
wander through the streets in the Trastevere part of Rome. If you happen to visit during the artichoke season, stop at restaurant Popi Popi for the fried artichoke. And of course – visit Forum Romanum ruins as seen in the movie.
A few more movies worth the mention
6. When in Rome
– Rome
You might have passed this romantic comedy with Kristen Bell and Josh Duhamel in 2010, but it's worth downloading for your long long flight to Rome, if you are flying from somewhere as far as from California for instance.
Beth
steals some coins from the fountain of love in Rome, and men who threw the coins are under a spell to fall in love with her. Silly comedy, but Rome, oh Rome, and my other favorite New York City, offer a great backdrop for a silly story.
TRAVEL TIP:
When in Rome… it's perfectly fine to skip seeing the Trevi Fountain,
Fontana di Trevi
, it will be surrounded by tourists and the beautiful city has so much more interesting things to offer.
7. The Talented Mr. Ripley
– Amalfi coast, Naples, Rome, Venice
This 1999 movie starring Matt Damon shows a different pre-Bourne Damon.
Tom Ripley
goes to Italy, sent by the millionaire dad, to convince a spoiled millionaire playboy son
Dickie Greenleaf
to return back home, but
Ripley
ends up having too much fun living the rich lifestyle with Dickie and fails in his mission. The movie takes to you lavish destinations around Italy, from Sicily to Venice and from Rome to Naples.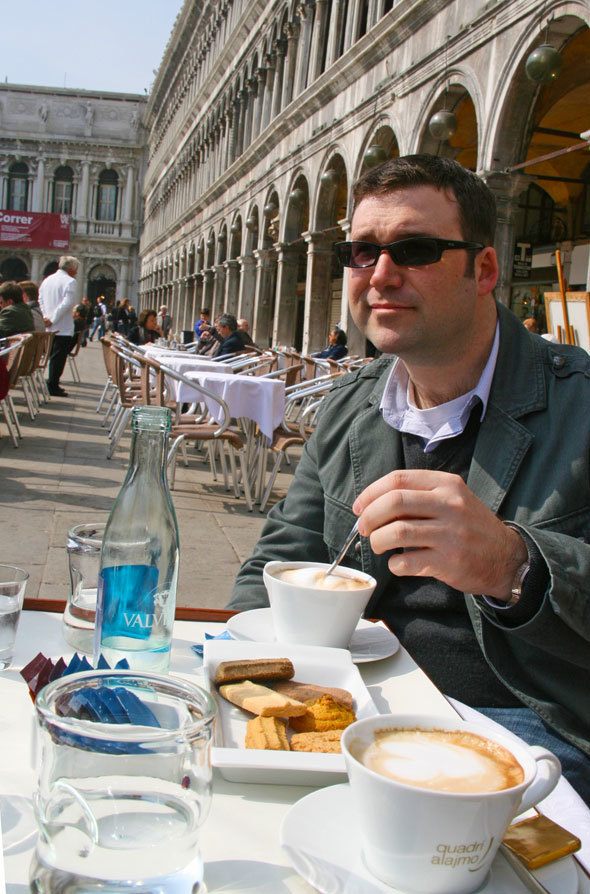 TRAVEL TIP:
The Cafe Florian offers a great movie location in the Piazza San Marco in Venice. If you want to experience this touristy spot, be prepared to pay for one of the most expensive coffees you've ever had. At least for Pete's sake, skip the expensive bottle water.
8. James Bond – Quantum of Solace
– Tuscany, Lake Garda, Siena
Daniel Craig as
James Bond
in Italy. Do I need to say more?
TRAVEL TIP:
Visit Siena, where they host bareback horse race each year. Even if you don't go to the crowded town during the races, I hear it is worth the visit anytime of the year.
9. Twilight New Moon
–
Montepulciano
City of Voltura is in the Twilight-series as the city where the Volturi coven of vampires live.
TRAVEL TIP:
In the movie New Moon, the Voltura scenes were actually filmed not in Voltura, but in Southern Tuscany, in Montepulciano, which is an amazing mountain top town, and worth the visit.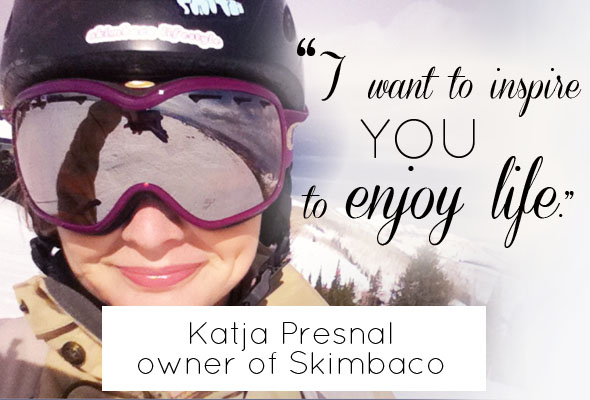 My mission is to inspire you to live life to the fullest and find your own "skimbaco," how you enjoy life where ever you are in the moment. For ideas for travel, home, food and fashion,
subscribe to weekly Skimbaco Lifestyle
feed on Mondays and
I hope you get my newsletter as well
that I sent out sometimes on Fridays.