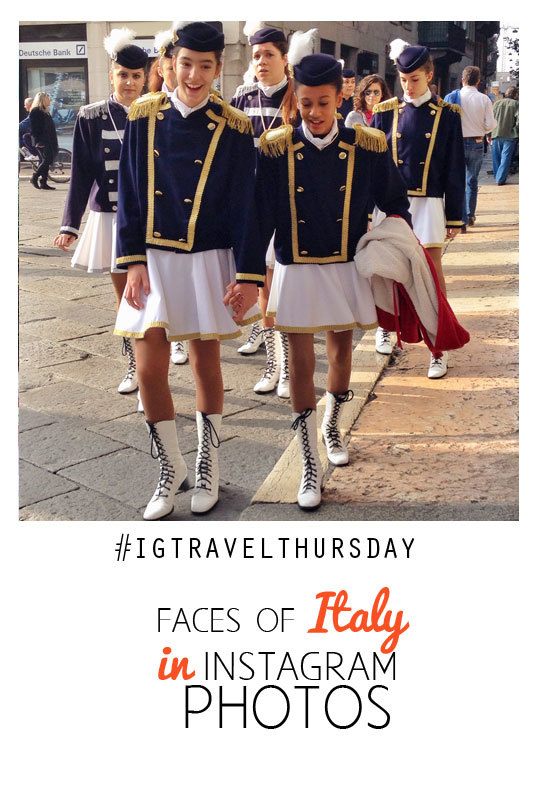 Greetings from Italy! I am still in Italy, but I am suffering from a bad knee injury and many of our travel plans have changed this week. However – I am still Instagraming as much as I can, and today I wanted to do something different. Today I am sharing a series of photos I've taken on this trip, titled "Faces of Italy."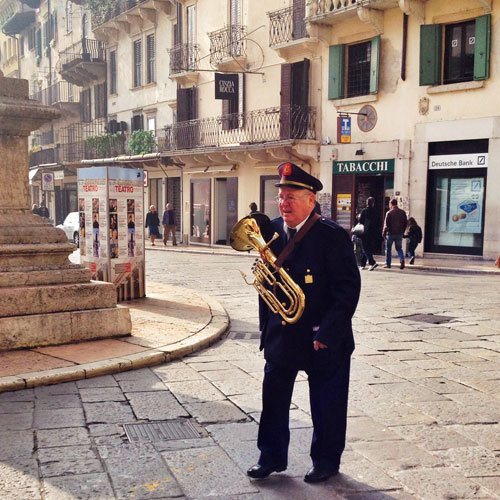 The first two pictures from Verona from a Sunday morning. We never actually saw the band to play or heard the music, not even from the distance, but saw various people, in all ages dressed in their band gear and with their instruments. Speaking of bands… There is no Italian party without a good band. During our press trip to Abruzzo, somehow every time we were about starting to drink our first, sometimes second glass of wine of the night, the band showed up. One night we were having a cooking class in a large country kitchen – and suddenly the band was outside the kitchen window playing music for us. A few minutes later we are having an international dance party in the kitchen with a band and all!
The people in the kitchen are really the ones I would like to highlight though. Like the grandmother and son team of teaching us to cook pasta. And the team of cheese makers in Scanno. Food isn't the only one still made in very traditional way in Italy. You can still find artisans who make everything from shoes to watches from start to finish. Here is a costume jewelry maker from Scanno, whose family has been making costume jewelry for a few centuries, and he is still today continuing the tradition with his own jewelry business.
I couldn't do this post without mentioning the amazing people in Italy who present the tourism industry and who are trailblazing in both educating the tourism industry in the country of today's ways of marketing and customer service to meet the needs of today's travelers, and promoting Italy as a tourist destination. I've met so many amazing people in the Italian tourism industry this past two weeks who genuinely love their country and want to share it with you. Special thanks goes to Emma Taveri who invited me to speak at the
TBD-Italy conference
and attend the
Travel Trade Italia
trade show. A huge thanks also goes to Nicholas Montemaggi of the tourism board of Emilia Romagna who extended an invitation for me to stay in Bologna one night in the Blogville house. And then there is Adriana… Adriana Miori who showed us and made all of us to fall in love with the Abruzzo area of Italy. Adriana pictured with a lamb from our sheep tour in the mountains.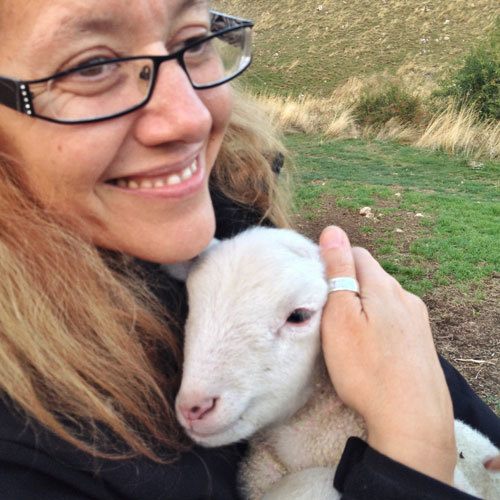 Oh, and of course… The shepherd and his sheep in the mountains.
I hope you will follow my travels to Italy via my Instagram accounts
@skimbaco
and
@katjapresnal
and discover more about Italy with me. I will be posting more Faces of Italy photos on my Instagram accounts today.
Join the Instagram Travel Thursday Linky
Join us! Bloggers – add your blog post to the linky. Not a blogger? No problem. Join us at Instagram by using hashtag #igtravelthursday and share your travel photos. But sorry- no linking to Instagram images from the linky, just to blog posts. Get email sent to you when the Instagram Travel Thursday linky post is up (
subscribe it here
) and
add your Instagram profile link in the Instagram Travel Thursday page
and follow other travelers who have left their links there as well.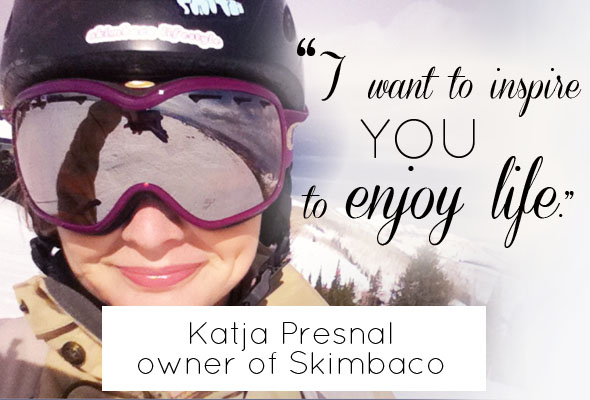 My mission is to inspire you to live life to the fullest and find your own "skimbaco," how you enjoy life where ever you are in the moment. For ideas for travel, home, food and fashion,
subscribe to weekly Skimbaco Lifestyle
feed on Mondays and
I hope you get my newsletter as well
that I sent out sometimes on Fridays.