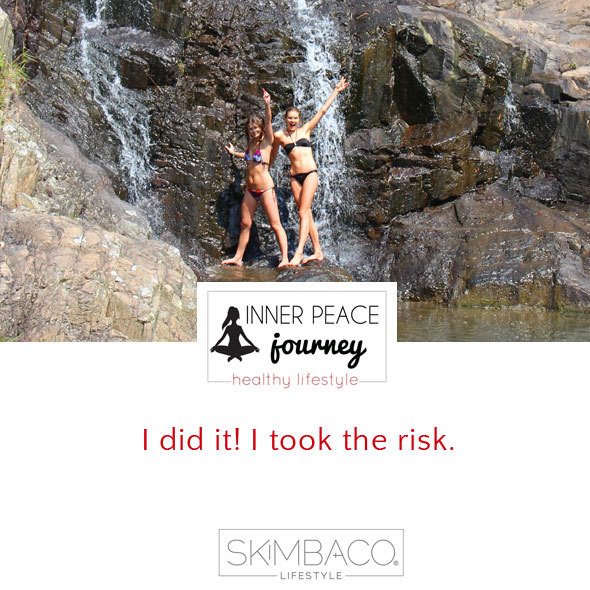 Hong Kong has many breath taking beaches, but there is no other place like Sai Wan. The hike required to reach the beaches ensures that no big crowds find their way here.
Let the pictures speak from themselves – the water really is clear and sand is white.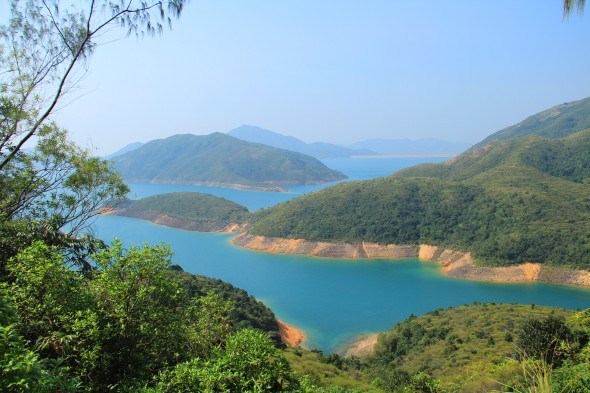 I did it – I jumped!
We had heard a lot of the cliff jumping spot in Sai Wan, and did not want to miss the fork in the road, which takes you to this small piece of heaven on earth. The place proved to be beyond beautiful with the waterfalls and natural pool, but cliff jumping was the cherry on top. Once seeing the cliff, our first reaction was "no way". The cliff was more or less 10 meters and the pool looked too tiny to be deep enough. After watching the joy of the jumping and talking whether or not we should go, I told my friend "We have to do it." She agreed and so we climbed our way to the cliff. Once on top, there was no going back no matter how much the feeling of horror took over. I went first – the decision to actually take the step and jump being one of most demanding individual moments of my life.
The feeling of adrenaline after jumping and landing to the water is more refreshing than words can describe. Like always, the feeling of having courage enough to take the step is the most rewarding feeling. You never regret being brave enough to exceed yourself.
For me, I have develop a positive addiction to exceed myself and put myself in situations that are out of my comfort zone. Only a year ago, I could not visualize myself in such a "big and hectic" Asian city as Hong Kong. Turned out, my images were totally wrong – Hong Kong is one of the most convenient and easy city to live in that I can think of. Now, I can not imagine of
not
 living here for a moment of my life. Which leads me to think all the other things on my bucket list that I want to do, and will do. 
The only things you'll regret in life are the risks you didn't take.
When is the last time you have jumped off the cliff to the water – literally, or figuratively?
Disclosure: I am in Hong Kong thanks to
Four Sigma Foods
and they sponsor my blogging time by letting me write during my internship hours.