It's 14 years since I was in Spain the last time. I was visiting a friend in Madrid, and I was so inspired by the architecture, and I loved the shopping, and the busy city vibe. I got introduced to tapas, and the
Spanish lifestyle
, and I have been wanting to go back ever since. If you, too, are dreaming of a holiday to Spain, there is one coastal region I have been wanting to go for a while. It's Catalonia. Catalonia stretches from the south of Barcelona to all the way to France, and you can find both the mountains and the beaches, but also art and architecture. The works of famous artists such as Gaudí and Dalí all make this region one of Spain's most popular destinations. It might be because of the excellent marketing the Costa Brava region tourism companies have done, but one of the regions I keep hearing again and again is Costa Brava in Catalonia. Costa Brava is the coast from North of Barcelona to all the way to French border in the Girona providence. When I was growing up, everyone went to Majorca, Ibiza or the Canary Islands, but now the region I hear the most is Costa Brava. Some of the popular beach towns include Tossa de Mar and Calella de la Costa, but there are also quieter seaside towns, such as Llafranc and Pineda.
Tossa de Mar beach looks amazing.
It would be easy to say it's the beaches that allure me the most, but it's the combination of nature, coastal vacation and the rich art history in this region. Girona providence is also where you can find three most representative museums of the work of the surrealist painter Salvador Dalí: the Portlligat House-Museum in Cadaqués, the Púbol castle and the Dalí Theatre-Museum in Figueres. Last, but not the least – I want to experience Barcelona. Several of our team members have visited Barcelona the past two years, and the pictures I have seen from their trips are just stunning. I want to see Antoni Gaudí's architecture, and the Guell Park looks incredible.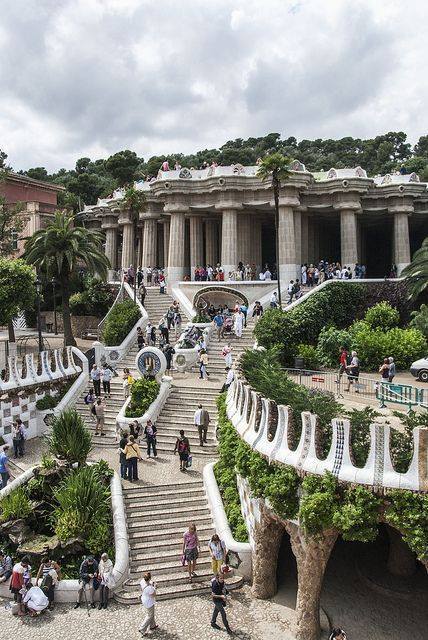 Guell Park in Barcelona.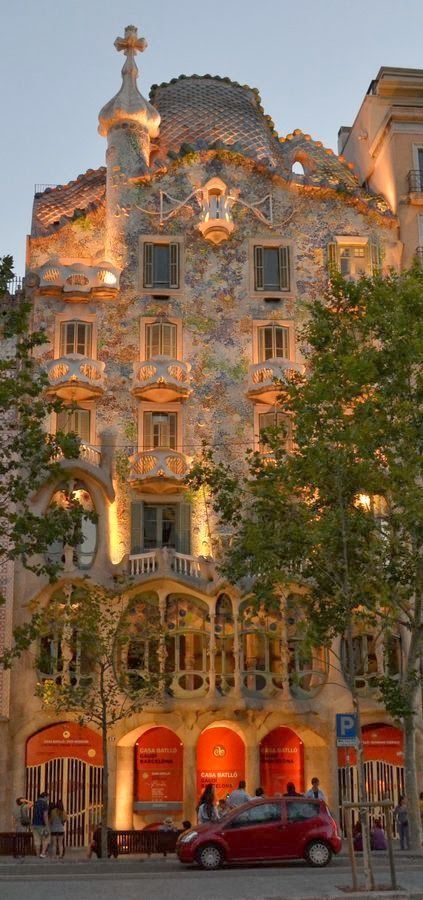 Casa Batlló in the center of Barcelona and is one of Antoni Gaudí's masterpieces.
Have you been to Barcelona or enjoyed the beaches in Costa Brava? I would love to hear your experiences. More Spain inspiration here:
Follow Skimbacolifestyle.com's board Spain, Barcelona and Beyond on Pinterest.