Subscribe to Skimbaco Lifestyle
I have officially moved back to the United States after living in Sweden for three years, and after traveling more in Europe.
Expedia Viewfinder
asked some of my favorite travel destinations, and it's a great time to look back at some of my travels, and rank some of my favorite destinations. Hopefully they will give you some ideas where to plan your next trip in 2015. I visited 20 countries the last 3 years, and I have a few new favorite locations that I hope to go back one day, and several favorite destinations that I have now visited multiple times.
Apulia region in Italy
Apulia region, or Puglia as the Italians say, is the heel of the boot of Italy, and one of the maybe lesser known parts of the country. And that's good for you. You can find the coastal beaches & fishing villages, wine and olive region and historical sites and culture without the long tourist lines everywhere.
Some of the coastal roads made me feel like I was riding on the coast of France in Nice or Monaco, and at times I felt like I was in Greece surrounded by white washed houses with blue windows – the area has a very strong Greek influence. The city of Lecce is referred as the Florence of Apulia because of the amount of historical monuments, and it's cultural offerings.
One of the most unique cultural experiences in Apulia is seeing a
Tarantella
dance performance. I love the folk music of Puglia, seeing a local dancer to dance the empowering trans-like Tarantella is a performance you will never forget.
My favorite place to stay in Apulia region is at the
Naturalis Bio Resort & Spa
in the countryside just outside Lecce.
Bali island, Indonesia
Bali is a trendy exotic island destination, and there is a good reason: it is amazing. Your Bali experience can be very different regarding where on the island you stay. Ubud is known for yoga retreats, temples and fun shopping in the busy markets of the scenic city surrounded by rice fields. You can find inexpensive vacation villas, and experience Bali like in the movie Eat, Pray, Love.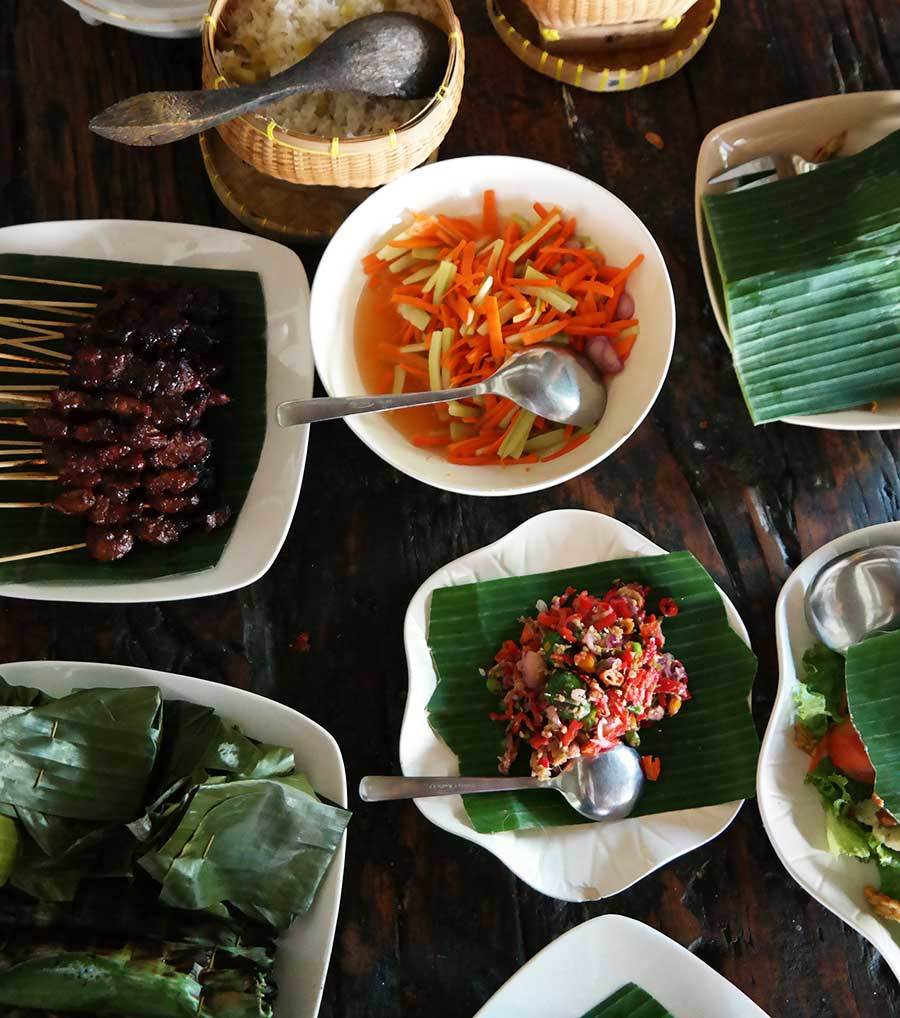 If you especially like the "eat"-part, I recommend taking cooking classes with
Anika Guest House
in Kuta. Seminyak is a chic beach resort town with luxury shopping and gourmet restaurants. If you want the luxury surfing experience, head to chic
W Retreat & Spa in Seminyak
, where you have also direct access to surfing the waves of the ocean.
Before sunset head to Jimbaran beach to enjoy the best BBQ seafood as you watch the sun setting over the ocean. If you are looking for the ultimate luxury exotic destination, head to
St. Regis Bali in Nusa Dua
.
Copenhagen, Denmark
All Nordic capitals are in my list (although I have never visited Oslo), but Copenhagen makes on the top of my list because if you want to experience Central Europe and Scandinavia, you can go to Copenhagen and sort of experience them both. Copenhagen has the most international feel out of the Nordic capitals with its ethnic neighborhoods.
It's also in Copenhagen where you have bicycles in quantities like in Amsterdam. Yet Copenhagen is unmistakably Scandinavian city with it's innovative Scandinavian modern architecture. I visited the 8tallet apartment complex just outside city center to see how Danish see the future (well, today for them!) of living in the 8-shaped apartment complex with biking paths leading on the side of the building all the way to the top floor apartments.
Besides design, Copenhagen, of course, is nowadays famous for the world's best restaurant, Noma, and the local food movement they started. New Danish food in deed is more than the traditional open faced sandwiches (and even they are good!). When in Copenhagen, visit many of the museums like Carlsberg's Glyptotek and Lousiana Museum of Modern Art. For thrilling rides, visit the oldest amusement park in the world, the Bakken, opened in 1583, just outside the city, or my favorite the Tivoli Gardens right in the city center of Copenhagen, and also brings the old world amusement park charm (even if you are not an amusement park type of a person), as it was also already opened in 1843.
Durango, Telluride and Silverton in Southwest Colorado
Did you know Skimbaco was founded in Durango, Colorado? And that "skimba" is a Finnish slang word for skis/skiing and CO in Skimbaco stands for Colorado? Now you do.
Telluride Ski Area, Colorado
Image courtesy of Tourism Media
I love the Southwestern corner of Colorado, and I highly recommend visiting the area, any time of the year. Purgatory ski resort in Durango is great for families, all of our children learned to ski there, but Telluride is maybe a nicer ski experience, because you can stay right on the mountain/resort and the downtown Telluride is a smaller cute village right next to the ski resort.
Telluride Ski Area, Colorado
Image courtesy of Tourism Media
In Durango the Main Street is a bit of a drive from the ski resort, but equally cute with Wild West-feel. It's easy to say that skiing is amazing at ten thousand feet on the most gorgeous mountains I've ever seen, but summer and autumn are equally pretty.
You can take the old
Durango and Silverton Narrow Gauge Railroa
d and see the amazing mountain views from the train – kids love this experience.
Erg Chegaga Luxury Desert Camp in Sahara desert, Morocco
Sleeping in a tent in Sahara desert is one of the most adventurous things I have ever done. And even that was in a luxury tent with its own bathroom!
Incredible experience: the feeling of being in the middle of sand dunes in the desert, listening the sand storm to blow right outside your tent (and inside too, I had two handfuls of sand on my pillow on the morning when I woke up) in the darkness of Sahara, far away from anything. I have never seen stars so bright, nor never been afraid before that something exotic will take a bite out of me while I am sleeping. With "something exotic" I mean bugs. Big bugs.
Ironically it was sleeping that was the scariest in Sahara… but the real adventure still was the riding camels alongside the sand dunes and watching the sunset over the desert.
When traveling to Sahara, I highly recommend going with a reputable company and doing your research well. I was glamping with
Sahara-Experience
, and I recommend them highly.
Marrakech, Morocco
Also Marrakech in Morocco is probably one of those destinations where you really have to know where to go and look. At least that's how I felt when walking through the busy streets with more alley cats than pigeons in a park, and then opened doors to inner courtyards of the most amazing riads, that you could have never guessed what amazing luxuries to find behind the doors.
Marrakech is a place for design and fashion inspiration, and it is easy to have a sensory overload of the colors, prints and scents of Marrakech. You will come back home inspired – and maybe suitcases full of souvenirs bought from the souks, the street markets, of Marrakech.
Even famous designers like Yves Saint Laurent got their inspiration in Marrakech, and in fact, he bought the Jardin Majorelle gardens in 1980 for a place to reside and design.
For the best local culinary experience, book a food tour with Amanda Mouttaki of
Marocmama
. According to Amanda, the tourist food in Marrakech can be very different from the authentic Moroccan food that locals eat, and she can introduce you to the best authentic foods. She also helped me to buy spices to take with me home from the souk – I still haven't mastered the skill of haggling. Oh, and whatever you do, two drinks you have to try in Marrakech: mint tea and orange juice. Trust me on this one!
Madeira island, Portugal
I admit, I sort of thought Madeira would be Portugal's version of Spain's Tenerife Island, full of beach-loving tourists and everything catered for them. I couldn't have been more wrong.
Madeira and it's capital city Funchal were one of my biggest positive surprises this year, and Madeira is so much more than a beach destination. The enormous cliffs on the island in fact were much more impressive than any of the beaches I saw. If cliff climbing isn't for you… you will get the adventure by hiking to mountain top of Pico do Arieiro (or just take a bus up to see the views).
Or on the other side of Funchal, you can enjoy nature by hiking the miles and miles of mini-canals on the mountain side gardens. The mini-canals are man-made irrigation systems called levadas, and there are more than 1,350 miles (2,170 km) of levadas on Madeira.
Or take the Monte Cable Car up, and the local "taxi" – the wicker toboggan sled ride down the hill.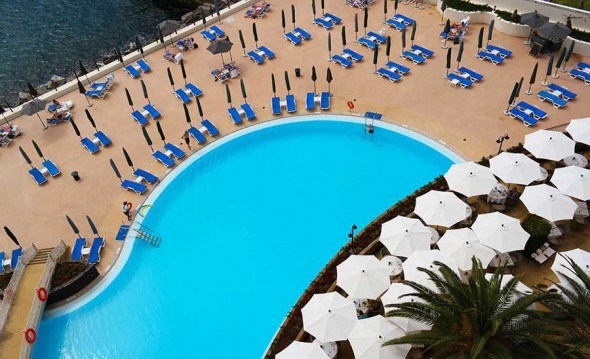 I recommend staying at one of the
Porto Bay Hotels
, they offer a nice luxury experience for affordable prices. The best time to go is when they host the annual
Rota das Estrelas Gourmet Festival
where Michelin star chefs from around Portugal and the world come and cook for days for you to enjoy.
Nova Scotia, Canada
Head to Halifax, the capital of Nova Scotia, the Canadian province on the Atlantic coast of Canada, and after you've spent a day or three visiting the Maritime Museum, the Titanic Cemetery, and perhaps taking a boat tour, rent a car and head outside the town.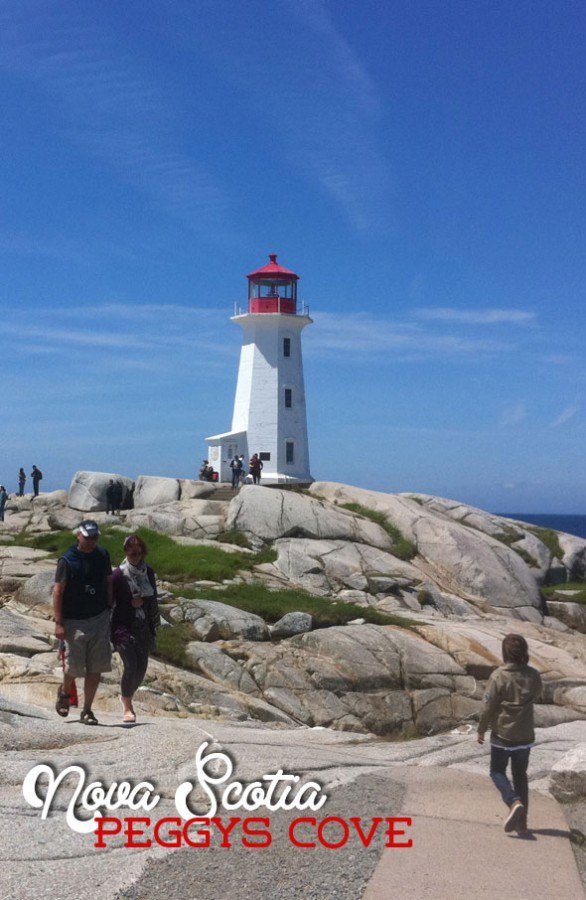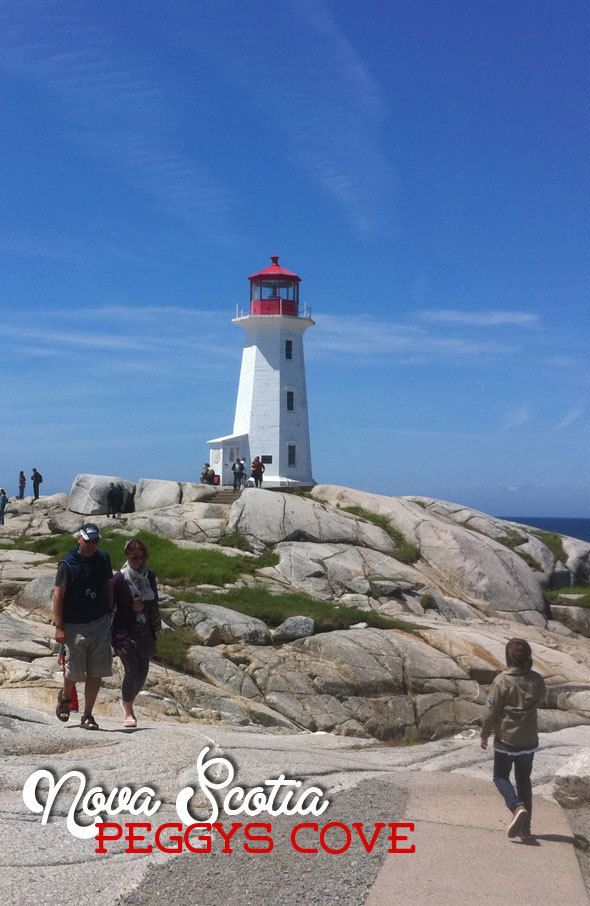 There is so much to see in Nova Scotia, for example the Peggys Cove lighthouse is a sight to see and makes a perfect day trip from Halifax, or I recommend continuing the drive to coastal towns of Mahone Bay and to Lunenburg, an Unesco heritage town with cute bright colored Victorian buildings.
This came as a surprise to me, but Nova Scotia also has several golf courses and wineries, and it would make an interesting choice for a golf and wine trip. I personally love the coastal lifestyle in Nova Scotia, and find the Titanic stories and history intriguing – and of course, can't get enough of the seafood chowder, lobster rolls and blueberry-everything in the region.
Park City, Utah
They say the best snow is in Utah, and they are right. It might be just the tourism board of Utah, but regardless, I am sold. Park City has an amazing winter mountain village view with their Main Street full of small Western shops and restaurants, on a walking/skiing distance of Park City Mountain Resort ski area, where locals and tourists alike gather. Salt Lake City (with its international airport) is right around the corner making Park City also a very easily accessible ski spot. With several different ski resorts, Park City has something for everyone.
You will not even need to choose between Park City Mountain Resort and the Canyons anymore – they teamed up and are creating the largest resort in the United States with 7,300 acres of skiable terrain! But that's not all: their incredible future plan includes more than $50 million worth of resort improvements that include a new gondola, a new restaurant, new chairlifts and a range of other improvements that will transform the skiing and riding experience in Park City. Park City was already my favorite place to ski, and I can't wait to see what's ahead.
My absolutely favorite place to stay in Park City is staying at the
Silver Star vacation rentals by Resorts West
, their ski lodges and rentals are luxury retreats! There is also St. Regis in Deer Valley and the Canyons Resort is also a wonderful resort to stay in.
Rovaniemi in Lapland Finland
If you are looking for the ultimate Northern experience, head to Lapland, the Northern part of Finland in the middle of the winter. The autumn colors are great too, and the completely nightless nights of summer are equally exotic, but there is nothing like the winter magic of Lapland.
The quietness and cold wraps around you (although snow squeaks under your shoes in the minus thirty degree weather, minus thirty Fahrenheit), and the sun is so low in the midday that you feel you could touch it, and poof it disappears leaving only a few minutes of day light. On the cold evenings it's lovely to cozy up in a cottage and go to authentic Finnish sauna to enjoy the heat. For the ultimate experience you will also go and make angels in the snow – directly from hot sauna to cold snow outside, naked of course.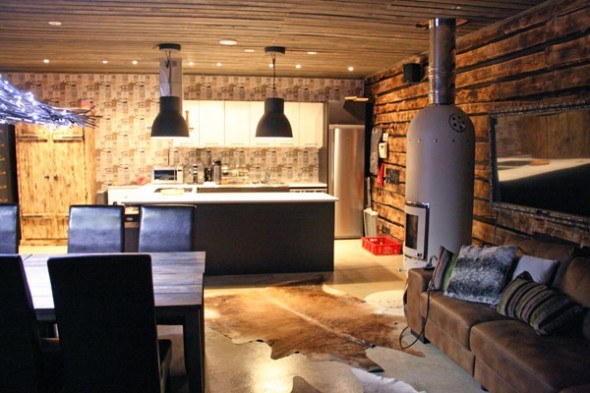 Rovaniemi has an international airport and is easy to access too, and the adventures await you right outside the city. Winter wonderland adventures include dog sledding, snow mobile-driving, reindeer safaris with
Lapland Safaris
, and staying in a mountain lodge or ice hotel on the Arctic Circle.
The visit to Lapland makes everyone believers, believers in Santa Claus, that is. You can visit him at Santa Park in Rovaniemi 364 days a year – he is busy traveling around the world the 365th.
Sri Lanka
I did a press trip to Sri Lanka with short visits to several towns, and unfortunately it's impossible to limit to one town where to visit.
I enjoyed everything from sunrises at Beruwala beach to experiencing elephant gathering in the nature park in Kadulla to visiting the ancient city of Polonnaruwa to walking the streets of colonial town Galle – all experiences I would recommend.
Sri Lanka is an experience; my travel blogger friends called it "India light" – like India with exotic culture, nature and food but with less crowds and craziness. I have never been to India, so I can not comment on that. My experience of Sri Lanka was amazing, the people were friendly and helpful. The exotic authentic Sri Lankan culture is interesting and inspiring, and in addition I also got fascinated with the colonial history of Sri Lanka, especially in the city of Galle.
I see Sri Lanka as one of the top trendiest exotic locations to visit in the next 5 years, go there before everyone else does!
Sestriere and Piedmont region of Italy
Love skiing and Italian culture? Head to Sestriere in the province of Turin in the Piedmont region.
The Winter Olympic games were held in Turin and the surrounding mountain area in 2006, and one of the Olympic Villages for athletes was in Sestriere. The mountain area consists of five different ski resorts which are all linked to each others and have 146 skiable pistes and they form the "Milky Way' – Via Lattea – ski area of total of up to 400 km (249 miles) of trails.
You could spend a week or two trying to skis all of them, but I also recommend visiting the mountain villages like Bardonecchia and enjoy the Alpine winter wonderland the Italian way. The Sestriere ski resort is the oldest ski resort in Italy, and was founded by the owner of Fiat, as the Fiat headquarters are also close by in Turin. For Nutella-lovers… Nutella was invented in Alba in Piedmont, and you will find hazelnuts and chocolate in abundance in this area of Italy.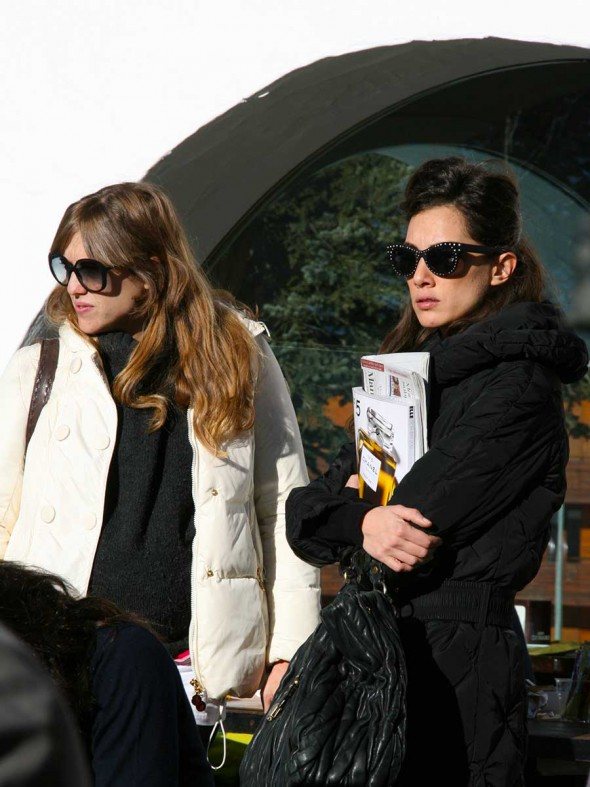 It's only three-hour-drive from Milan to Sestriere, and maybe it's the Milan's influence, or Italy itself, but the area was also one of the most fashionable ski areas I have ever been to. Also the only place where I have seen ski-bunnies take the ski lift all the way to the top in high heels just to admire the view – and then the ski lift back down. The Italians sure know how to enjoy life – and how to look good when doing it.
Stockholm, Sweden
When Copenhagen is a great gateway to Nordic cities, Stockholm is as good as it gets.
Sweden has been a kingdom since prehistoric times, and Swedes will remind you of that too, in fact, everything is a little bit better in Stockholm, and while I say it semi-sarcastically (as any Finn would do), but it is true. The Sturegallerian shopping mall has a champagne bar and a luxury spa Sturebadet inside, and the food market food in the Östermalm's Saluhall includes caviars and oysters.
You can visit the numerous castles, in and outside the city, and see the past and present of the mighty Swedish kingdom. The Drottningholm Palace is Sweden's best preserved royal palace constructed in the seventeenth century, the permanent residence of the royal family and one of Stockholm's three World Heritage Sites. The gardens and the area around the palace are huge, and you can spend an entire day strolling in and about the palace.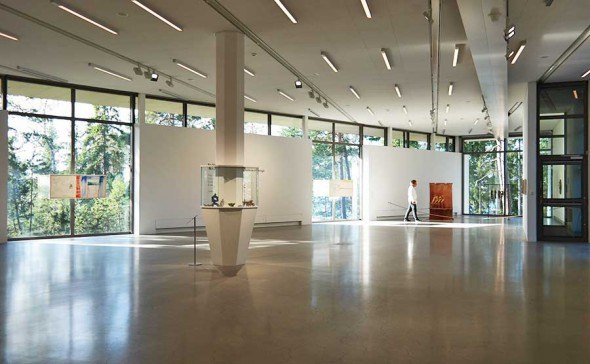 Take a cruise around the archipelago, even just a brunch on a boat, or take a boat from city center to one of my favorite art gallery experiences in Stockholm: to Artipelago, where art and island nature meet. Stay at Hotel J at Nacka strand away from the city center to get the Stockholm sail club feel, or in the Grand Hôtel, the most luxurious hotel in Stockholm since 1874.
Coastal towns Turku, Porvoo, Helsinki and Naantali in Finland
You can't make me choose one favorite coastal summer town in Finland, because you can't really go wrong with any of my favorite towns. My dream would be to visit all of them by boat – but don't worry if you can't: the public transportation system in Finland is easy to use, you can visit all of these by bus if you can't do a sailing or even a road trip by car.
Helsinki of course is the largest, and the capital, and it's full of majestic architecture and great modern design museums like
Kiasma
. Find unique fashion shopping with stores like My o My, and Minna Parikka's show shop right downtown, or head to Kallio for more hipster finds and for artisan products.
Visiting Arabia ceramics factory is a must for design lovers
, and for nature head to any of the larger parks or the Suomenlinna, the old fortress on an island just in the front of the city.
Porvoo is an idyllic coastal town, less than an hour from Helsinki, and I highly recommend spending a day or two walking the old town, taking a boat to archipelago, and enjoying the idyllic town. One of our favorite things in Porvoo was to go to the
Art Factory
and take art classes from the artists who have studios at the Art Factory.
Turku is close to my home town. You can't get the sea view right downtown, but you will see the river Aura that divides the city in half. You can enjoy the riverside cafes and food in restaurants like Smör, and imagine how the sailboats used to come in town by the river and dock in the very same spot. Or enjoy an afternoon coffee at the
Cafe Qwensel
in the idyllic 1700's atmosphere.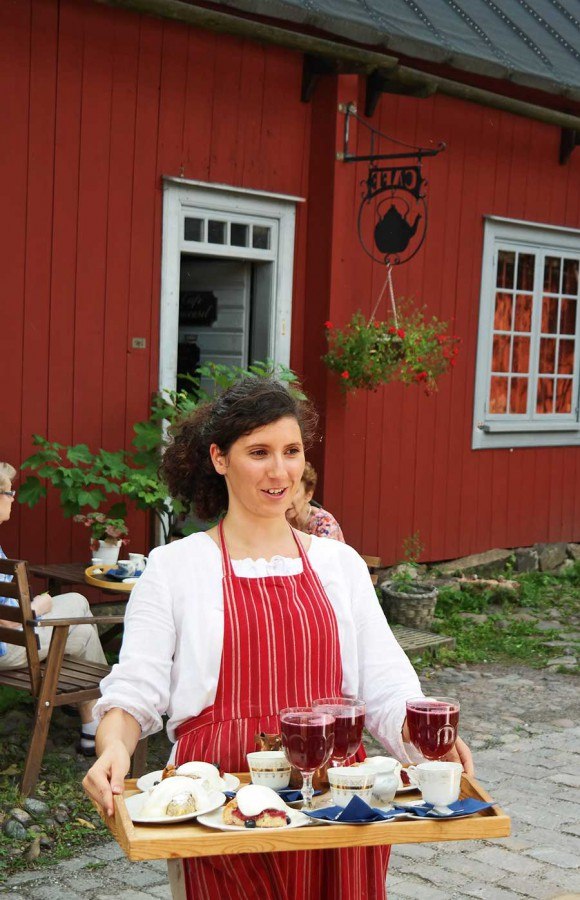 The city of Turku is lovely, but the best of Turku is the Turku archipelago of tens of thousands of islands. Your Turku experience will not be the same without hopping on a boat and experiencing it yourself. One easy way is to take
Ukkopekka
old steamer boat through the archipelago and head to Naantali, another favorite coastal town of mine.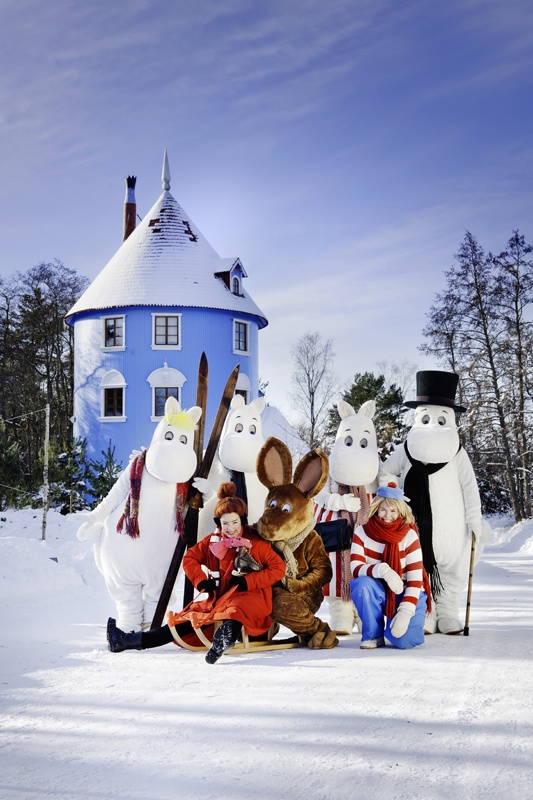 Naantali has Moomin-world, an amusement park built around the Finnish fairytale characters Moomins by Tove Jansson, and Naantali has one of the most popular modern spas of Finland. My favorite is just to walk downtown Naantali and visit the small shops and stop for salmon dinner by the marina.
Würzburg, Bamberg, Nürnberg and Rothenburg ob der Tauber in Northern Bavaria in Germany
Last, but not the least, I have to mention another one of my old homes, the Northern Bavaria in Germany, which might not be the most well-known area in Germany, but after living in the area for three years, it is now one of my favorites. Nürnberg is the second largest city in Bavaria (after Münich), and hosts an annual free music festival that is celebrated in multiple venues around the city. The Imperial Castle is worth to see, but the best of Nürnberg is still to taste the traditional foods, the town is known for its small Nürnberg bratwurst. If you travel to Northern Bavaria in the spring time and around Mother's Day, the local asparagus is also to die for. Würzburg's Residence Palace is one of Europe's most renowned baroque castles and it is registered as a UNESCO World Cultural Heritage Site. Würzburg and it's surrounding area is also known for it's wine, and you can take a walk through the world-famous winery Würzburger Stein outside the town. Würzburg is a great hub, from where you can also make several day trips to other smaller towns. Bad Kissing is a idyllic spa town, and the gardens outside the castle in Bamberg are worth to see.
Bamberg, Germany
Image courtesy of Tourism Media
My favorite little town in the Northern Bavaria is Rothenburg ob der Tauber, a home for famous wooden Christmas ornaments, and incredible Christmas market. The town is so idyllic that it was Walt Disney's inspiration for the town in the animated Pinocchio, and the Vulgarian village scenes in the 1968 family movie Chitty Chitty Bang Bang were also filmed in Rothenburg ob der Tauber. The town also makes an appearance in The Wonderful World of the Brothers Grimm, and some parts of the Harry Potter and the Deathly Hallows – Part 1 (2010) and Part 2 (2011), were also filmed in Rothenburg. When you are looking for the most idyllic German little town, look no more, Rothenburg it is. Check out the
Expedia Viewfinder Image Library
for inspiration to help find your next adventure destination.
Post by Katja Presnal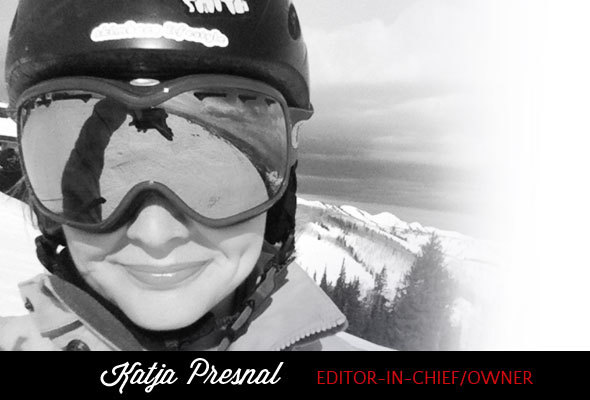 "My mission is to inspire you to live life to the fullest and find your own "skimbaco," how you enjoy life where ever you are in the moment. For ideas for travel, home, food and fashion,
subscribe to weekly Skimbaco Lifestyle
feed on Mondays and
I hope you get my newsletter
that I send out sometimes on Fridays."
Katja Presnal
, editor-in-chief and the owner of Skimbaco Lifestyle.
Let's connect!
Visit Skimbaco Lifestyle (Skimbacolifestyle.com)'s profile on Pinterest.