I admit, I am one of those women who read Elizabeth Gilbert's "Eat, Pray, Love" and wanted to go to Bali to find myself, do some yoga, bicycle in between the rice fields, and flirt with dangerously gorgeous men at the beach parties. I loved how the story came alive in her stories of each place and event, and I wanted to experience it all. The reality, which I am not even ashamed to admit, is that I am a married mother of three, I can't even imagine sleeping in a hut in the tropics without air-conditioning, and I enjoy the
luxury hotel
breakfast far more than a beach party hangover on the mornings. Bali is an excellent destination for romantic getaways or ladies-only trips, but my last visit to Bali was a mother-daughter bonding trip with my 13-year-old daughter. And I do have some great stories from that trip too! If you would like to know some of my favorite places and things to do in Bali, head to
Huffington Post today to read my post about Bali
. If you want to read some of my stories from the trip, check out my
Exotic Bali notemap on Findery
. I partnered with Findery, a mighty cool travel app, where you can create travel notes of places where you have been – and even where you want to go. I created a special notemap of my Bali favorites, and you can easily follow my notemaps on Findery, and make your own too!
Follow on Findery
What's Findery?
It's probably the easiest to use Findery on the go, kind of how you would use Instagram. You can download the app in your phone, and post a photo and text, also what they call a "note" on a specific notemap you created on Findery. It can be as simple as "places where I have been" or "my trip to Paris." The best about Findery is that you can geo-tag photos even when you are not in the location. I like going through my trip photos on the evening or after the trip, and NOT posting them in the moment when they happen. I like to live life to the fullest in the moment, and that's why live-tweeting or using Foursquare have never really been for me. I don't want to miss the moment by broadcasting it. I can guess what you still might say: why use Findery because you are already using Instagram, Pinterest and every other social media network! Yes, I get it, but Findery IS kind of different. Instagram is very difficult to search for specific information/photos. It is not impossible though, that's why I wrote my book
Instagram as your Guide to the World – How, What and Who to Search and Follow on Instagram to Help You Travel the World
to help people to figure out how to search location based photos on Instagram. But it took me a few months of research to figure it out, and then a few months to write the book, and while I think I made it simple in the almost 100-page book, it kind of is a lot of work, and then you still might not find what you are looking for, and saving the information that you can find later too is even more work. Pinterest on the other hand comes very handy for searching travel information, and they too started adding maps on the Pinterest boards and users can add the geo-tag to all of their pins. But how often you find an amazing travel photo on Pinterest, and you have the feeling "I want to go there" but there is no information where in the world that actually was taken?! I wish I had the correct number from Pinterest to tell you how rarely people use the geo-tags on Pinterest. Many travel bloggers are really working on this though, and that's why we started
Mappin Monday
to pin travel stories on a big map. But Findery still isn't quite like Pinterest. Then there is Foursquare… Oh yeah, is anyone still using it? And who really cares which level Jetsetter badge you have?! Take all of your favorite elements from Instagram (great travel photos and awesome friends), Pinterest (make "boards" or "notemaps" to organize your photos and stories), Foursquare (add your stories/notes on a map either in the moment OR later on when you have time to add the story), and Facebook (add a little bit longer story to go with your photo) and only focus on discovering the favorites and that's how you kind of get what Findery is about. The focus is in travel, but Findery is for you even if you don't travel all the time. Findery is excellent for saving and discovering your favorites in your own neighborhood/town/state/country! I see Findery as something where your short little travel stories come alive – and are added to the map!
I noticed that my approach to Findery is very different compared to some other apps. I felt like I was able to tell a longer story than on Instagram, but shorter stories than a good blog post would be. Bottom line, I really wanted the location in the map to come alive with my little stories. I think Findery is excellent for those of us, who love to channel our inner storyteller! You don't have to be Elizabeth Gilbert to tell a good story. How often do your friends ask for your recommendations from the places you have been and you wished you could just send them a link to read them all? Now with Findery you can VERY easily create your own "travel guides" to send your best friends, because you don't want them to miss all of the good spots, now do you?!
Join me!
I hope you will join me at
Findery
, and create your own notemaps of your favorite places. You can download the app to your iPhone or Android phone, or just use the website Findery.com. Here are my latest notes on Findery. What will be YOUR first story to share on Findery?
Disclosure: I am working together with Findery, but my opinions about the app, monkeys and Bali are my own, like always.
Post by Katja Presnal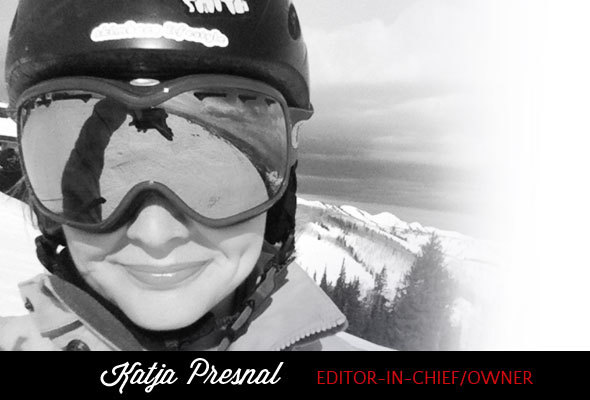 "My mission is to inspire you to live life to the fullest and find your own "skimbaco," how you enjoy life where ever you are in the moment. For ideas for travel, home, food and fashion,
subscribe to weekly Skimbaco Lifestyle
feed on Mondays and
I hope you get my newsletter
that I send out sometimes on Fridays."
Katja Presnal
, editor-in-chief and the owner of Skimbaco Lifestyle.