The days of off the rack clothing seem to be slowly coming to an end as men become more and more attuned to the fit of their clothing. We have seen the trend in the men's market gravitate towards slimmer silhouettes and trimmer fits. If you are like me, these great, slim fits cannot be achieved with off the rack clothes. We all wish this was the case, however, the $200 designer dress shirt quickly becomes closer to $300 after a slew of alterations from tapering the sides to resetting the placket on the sleeves. I have written previously about some of the great options that have popped up in the market place for
custom shirting
, however, this niche for men's clothing is become more and more popular. It is now possible to own great, custom fit clothing for the fraction of what it used to cost to have a personal tailor.
OwnOnly
is a new player in the marketplace and doing some great things! I have read numerous things about how to achieve a "work wardrobe" on a budget, and, now, this is becoming not only possible, but the clothes are custom as well. A custom fit 2 piece suit for $259- this is not only great for the recent graduate looking to score an internship, but it is also ideal for the fashion savvy guy looking to build his wardrobe without breaking the bank. A great way to build a budget friendly  work wardrobe is to start with 9 pieces. Think about selecting 3 great shirts, 2 pants, a blazer, and a v0neck sweater and pairing these pieces differently and with each other throughout the week. OwnOnly offers
shirts
in a myriad of fabrics and collar/cuff combinations which make building a great professional wardrobe fun.
Spring 2015 Trend: Color & Print
For Spring 2015, designers showcased a lot of color and prints when it came to men's suiting. From leaf prints to bright salmon, spring/summer suiting for men is covering a full spectrum of colors and looks. Embrace this upcoming trend by adding some color suiting to your selection for the upcoming season. I recommend trying something such as
light green fashion suit
. Pastel Colors or more subdued shades are an easy way to incorporate color while easily pairing with wardrobe staples such as white oxfords and tan loafers. If you are dressing for business, try swapping a dark navy suit for something a little more vibrant such as a
deep sky blue option
. Compared to traditional "blazer navy" tones of blue such as this bring a little life to the suit during spring and summer. Again, select a color that will pair well with existing staples in your business wardrobe such as classic stripped ties and white oxfords.
If your professional wardrobe is not your biggest passion, I highly recommend exploring the great new options for men's clothing which brings a custom fit right to your home for a fraction of the cost. Saving on your wardrobe while getting great quality and fit means you have more to spend on categories you love!
Post by Wes Holland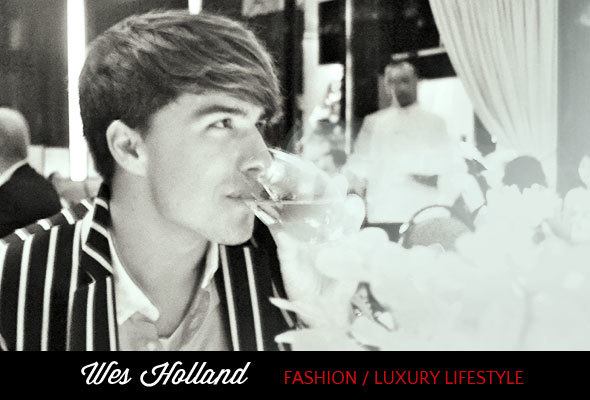 "I dream of being a business leader in the fashion world. Whether that be creating and running my own luxury retail consulting firm, or heading a department for a renowned fashion house, I want to mix the intellectually stimulating side of business with the creativity that the fashion world offers. Make sure to subscribe to
Skimbaco Fashion weekly feed
."
Wes Holland
of
Life Through Preppy Glasses
.
Let's connect!
Follow Skimbacolifestyle.com's board Monsieur Curations for MEN on Pinterest.