Photo: lipecillo
At Skimbaco, we have quite a few wine lovers on the team. We have explored
wines from Italy
 and even recommended
great gifts for the wine lover
in your life. There is so much to learn in the world of wine, and it really opens a lot of doors to traveling to beautiful destinations and meeting a great community of people. I was recently exposed to a great brand of wine,
Forever Young
, who is importing wine from Argentina. I have explored a few different wine regions in Italy, however, I had never researched Argentina's wine regions despite having tasted exceptional wines. The company produces an exceptional Malbec from the Mendoza region of Argentina.
Photo: 5 stars of Argentina
The Mendoza Province is located in a region of the foothills and high plains on the eastern side of the Andes, and is the largest wine producing area in Latin America. Mendoza has become one of nine cities worldwide in the network of Great Capitals of Wine. Forever Young sources its grapes from a Vineyard located in the Valle De Uco which is known to produce the best grapes in the region. Argentina's most highly rated Malbec wines come from the Uco Valley. This area has a climate which has a big amplitude in temperatures, warm days, and cool nights, something that is very good for producing good quality grapes.
If you enjoy red wine, the Forever Young Malbec is a rich purple color with a classic nose of black currants which goes through to the palate. The wine is aged in french oak staves, and then the wine is aged an additional year in American oak. Overall the Argentinian Malbec is full bodied with soft fruity tannins and a long finish. Recommended pairings for this Malbec include lamb, beef, duck (grilled or roasted), and light sauces. Forever Young wine can be purchased
online
.
Post by Wes Holland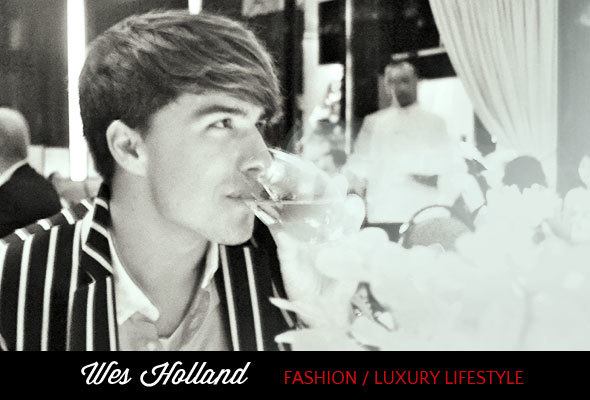 "I dream of being a business leader in the fashion world. Whether that be creating and running my own luxury retail consulting firm, or heading a department for a renowned fashion house, I want to mix the intellectually stimulating side of business with the creativity that the fashion world offers. Make sure to subscribe to
Skimbaco Fashion weekly feed
."
Wes Holland
of
Life Through Preppy Glasses
.
Let's connect!
Follow Skimbaco Lifestyle (Skimbacolifestyle.com)'s board Monsieur Curations for MEN on Pinterest.