Disclosure: This is a sponsored post.
Choosy Moms Choose Airlines Their Kids Like
One Christmas we surprised our children with the iconic "You are going to DisneyWorld" gift. We printed our flights on a paper and wrote on the other side "Merry Christmas, you are going to DisneyWorld." Our oldest, Isabella, was reading the text for the others, and as she was finishing the sentence, all three kids' faces remained calm, with a slight smile. There was no screaming, or jumping up and down because of the excitement. Then our youngest, our son Kristian, took the printed paper, checked on the other side where the flights were printed and started jumping up and down, because the flights were with one of his favorite airlines. True story. Our children care equally much about the airline we fly with, than what the destination is. Once we flew business class, the entire family, on an airline we have flown a lot with, and always been very happy with. However, this was our first time entire family flying on business class with this specific airline. This airline was not very accommodating for children in the first class, and pretty much made us feel like our (very well-behaved) children shouldn't be on first class at all. I've done excellent job avoiding that specific airline for years after that. Every parent knows that sometimes it can be a very small thing that makes kids either happy or unhappy during the flights, and when the airlines work the extra mile to make the children feel welcome, and excited to fly, parents are much more likely to choose the airline again.
KLM's Bluey Animation for Kids
KLM is one of those airlines that understands it is in all passengers' interest when kids feel comfortable on board. They created an animated character Bluey to welcome the youngest ones in the family on board. KLM already offered their younger passengers some incentives to be entertained on board, but bringing Bluey to life turns their experience into a much richer and memorable experience. To bring Bluey to life, KLM developed several episodes of adventurous animation movies. These movies are available via KLM's Inflight Entertainment System and online. Under his daddy's wings, Bluey learns things about flying and mischievously explores the world. The Bluey narrative ties the whole kids experience tighter together and provides a foundation for future expansion of the program. The Holiday animation is perfect to get those kids excited, who are flying this Holiday season. I admit that flying with KLM and via Amsterdam's Schiphol airport brings back so many family memories, including exploring the airport (they even have a Dutch museum there), and it has always been such a pleasant experience with our children. Now, I, of course, personally love KLM's Business Class mostly because of their collectible Delft Blue miniature traditional Dutch houses, filled with gin. Did you know that since the 1950s, KLM gifts every World Business Class passenger with a unique gift: a Delft Blue miniature traditional Dutc house, filled with Dutch gin, also known as genever? Each miniature depicts a real Dutch house. Every year on 7 October we celebrate the anniversary of KLM's founding in 1919 by presenting a new house. I remember when I was a kid, my father collected them… and now my husband Matt and I have a light hearted competition who gets to collect more of them. In a way or another, KLM just does get everyone in the family.
Post by Katja Presnal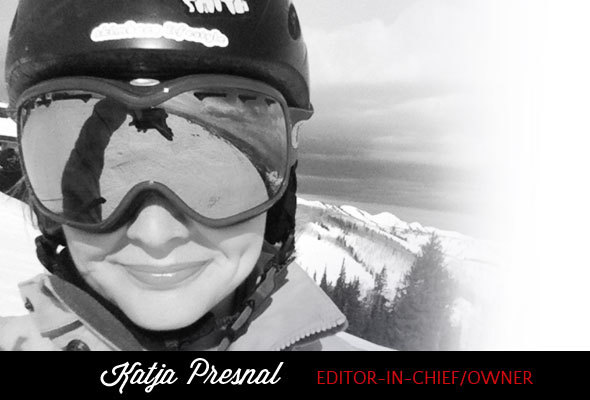 "My mission is to inspire you to live life to the fullest and find your own "skimbaco," how you enjoy life where ever you are in the moment. For ideas for travel, home, food and fashion,
subscribe to weekly Skimbaco Lifestyle
feed on Mondays and
I hope you get my newsletter
that I send out sometimes on Fridays."
Katja Presnal
, editor-in-chief and the owner of Skimbaco Lifestyle.
Let's connect!
Visit Skimbaco Lifestyle (Skimbacolifestyle.com)'s profile on Pinterest.