When it comes to what essential oil to use in your shaving cream, there are certainly many options, however, there are 2 oils that I particularly love using on my skin.
Frankincense:
This oil is known for its aroma, but it is also used for its qualities that promote beautiful, radiant skin. Frankincense will give your shave cream a wonderful scent while promoting beautiful skin. It is also known to reduce wrinkles. Frankincense has antiseptic properties, and may decrease the appearance of scars – overall it is a perfect oil for skin.
Tea Tree: 
My personal favorite for use on my skin. Tea Tree Oil (Melaleuca Alternifolia) is widely used in skincare products because of its cleansing properties. The addition of Tea Tree Oil will promote blemish-free skin. Tea Tree is an excellent cleanser and purifier. It helps open pores and it's great one to apply to minor skin irritations. If you want to add an uplifting, energizing quality to your shaving cream recipe, try adding a few drops of peppermint to your recipe. You will finish your shave feeling refreshed!
Young Living recognizes that when shaving, it's important to select a product that helps your razor properly glide to avoid razor drag, nicks, and skips. Going the DIY route will save you money, but check out also Young Living's two new shaving products:
Shutran™ Shave Cream
and
Mirah™ Shave Oil
. Both of these products provide a close, comfortable shave, they meet different shaving needs. Shutran Shave Cream is a blend of masculine-smelling essential oils combined with palm, grape seed, and olive oils designed to hydrate and smooth the appearance of skin. Mirah Shave Oil is a rich blend of exotic oils, emollients, and botanical ingredients designed to help hydrate skin and reduce razor drag, nicks, and bumps.
Looking for other ways to incorporate homemade natural products into your lifestyle? 
We are always sharing ways to utilize and love
Young Living Essential Oils
. Be sure to check out our
DIY body scrub recipe inspired by the luxurious spa at the W Hotel Bali
. InfoGraphic Courtesy of
KnownMan
Post by Wes Holland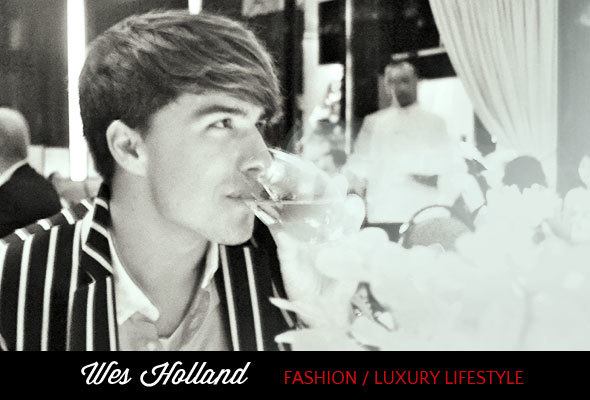 "I dream of being a business leader in the fashion world. Whether that be creating and running my own luxury retail consulting firm, or heading a department for a renowned fashion house, I want to mix the intellectually stimulating side of business with the creativity that the fashion world offers. Make sure to subscribe to
Skimbaco Fashion weekly feed
."
Wes Holland
of
Life Through Preppy Glasses
.
Leading an overall healthy lifestyle is all about making choices that are the best for you, whether its food, fitness, or beauty, we can make choices that are the best for our bodies. One of the great things about transitioning to a more natural lifestyle through the use of Young Living Essential Oils, is the ability to make natural, DIY products that are not only good for you, but can also save you money. Gents, when was the last time you bought shaving cream? I know I was shocked by the price, but looking at the ingredients label can also be equally shocking. A lot of products that we use in our daily lives are filled with toxins and chemicals that are not good for the body. A DIY shaving cream is an easy way to incorporate essential oils into your daily life and make a choice that is positive for your skin.