DIFFA
2010 was "modern chic", simply elegant modern table settings. Some of these are very simplistic, others have amazing little details.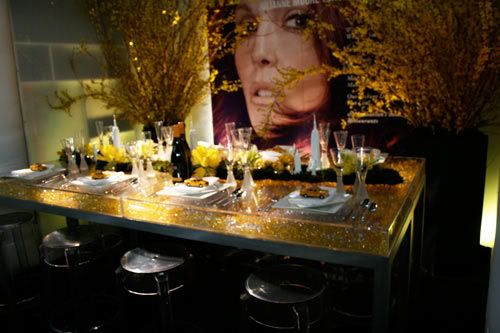 Manhattan Magazine table was designed by Marc Wilson Designs and Mark Tamayo and it was urban chic with moss and flowers symbolizing the Central Park, and yellow taxis and even Manhattan's landmarks like Empire State Building and Statue of Liberty are represented in the table. I love the clear furniture and the yellow plexiglas under the table top looks amazing.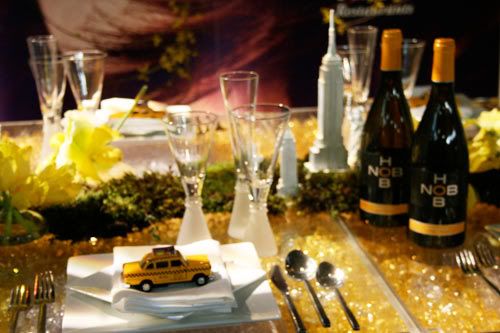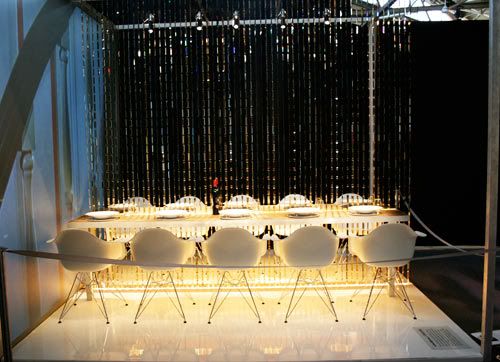 I loved this simplistic modern table and the moving images of the TV display behind it as an art piece. However – dining and conversation would be probably difficult to keep up, and beautiful doesn't always mean practical.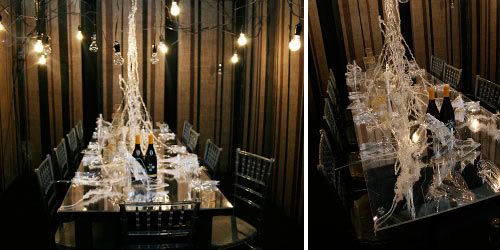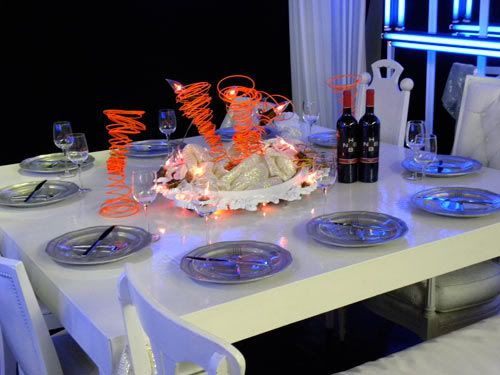 And there of course was the
Disney Signature design inspired by Cappellini
.
The Continental Airlines table was one of the most innovative ones I saw. It was modern chic – but instead of minimalistic and sleek, it was whimsical and combined "modern" and "chic" like no other.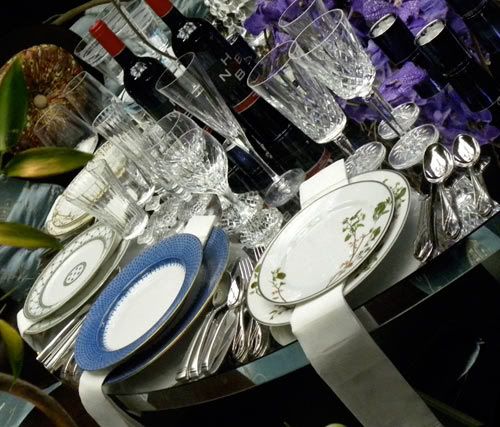 DIFFA's DINING BY DESIGN 2010 was hosted during the Architectural Digest Home Design Show in New York City in March. Read all of my posts featuring

DIFFA and the Architectural Digest Home Design Show

.

My favorite design trend from the