Slow progress, I know! But here are a few latest pictures of our living room, it's starting to look more like "us" and not just all plain white. I Instagrammed a few photos (taken with my iPhone) this morning, and a friend of mine asked if the photos are on Pinterest – you can Pin them from here ;) I love the white furniture, it's easy to mix it with colors. The Marimekko fabric (called "Kaiku" by Maija Louekari) is one of my favorites, and it's just attached to the wall by some big clips making it super easy to change the fabric and the entire feel of the room. The vintage European map is an antique store find that we've had for years, but we haven't had it up in the past couple homes. We love seeing it from the dinner table and having discussions where in Europe we want to travel the next! (We have matching North-America map in the hallway).
I love my new coffee table – it has hidden storage and it hides my laptop and electronics when not in use.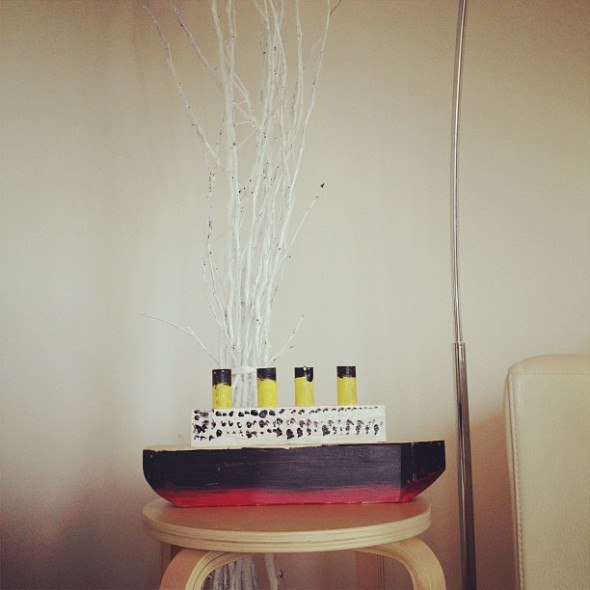 We are crafty… My son made the wooden Titanic model at school and I painted the tree branches that go almost to the ceiling.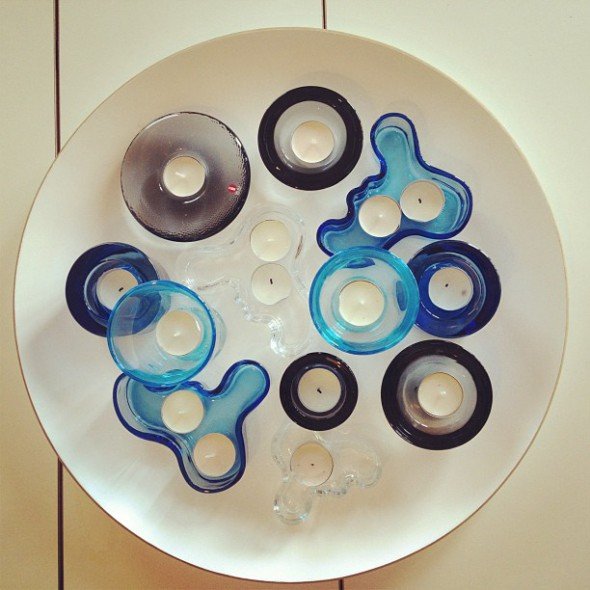 I still have my tray of Iittala glassware and candles, and love the blues, will probably change up a bit for fall.