My three favorite things to do in my leisure time as a resident of Sonoma Valley, California are hiking, wine tasting and picnicking. There is one place in the Sonoma Wine Country where I can do all three at one location.
Bartholomew Park Winery
in Sonoma offers miles of hiking trails on their 37-acre winery property, located in the heart of the 400-acre Bartholomew Memorial Park. When you first arrive at Bartholomew Park Winery, known as 'Bart Park' to locals, you will see a detailed map with a list of guidelines to follow while visiting this free of charge park. Take a look at the map first and decide where you'd like to hike.
You have a few choices as the hills behind the winery in the Mayacamas Mountain range have several miles of marked hiking trails, some sections even have handy stairs!
On the trails, expect to see a variety of indigenous California vegetation like Oak, Manzanita, Madrone, and Redwood trees along with fields of spring wildflowers, a few ponds and streams. Bring a camera along and be watchful for poison oak, pictured below right, which is seen frequently on the trails.
Buena Vista Winery, founded in 1857, is California's oldest commercial winery, is visible from the trail through the trees. You may want to wine taste there after you're visit to Bartholomew Park.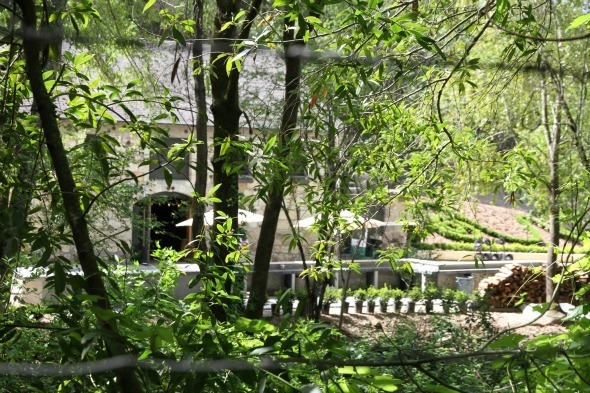 The trail passes Buena Vista Winery then winds down a large hill and into an expansive park. Large trees, a fountain, picnic tables and a gazebo can all be found in the scenic park. It's an ideal place to take a rest during your hike.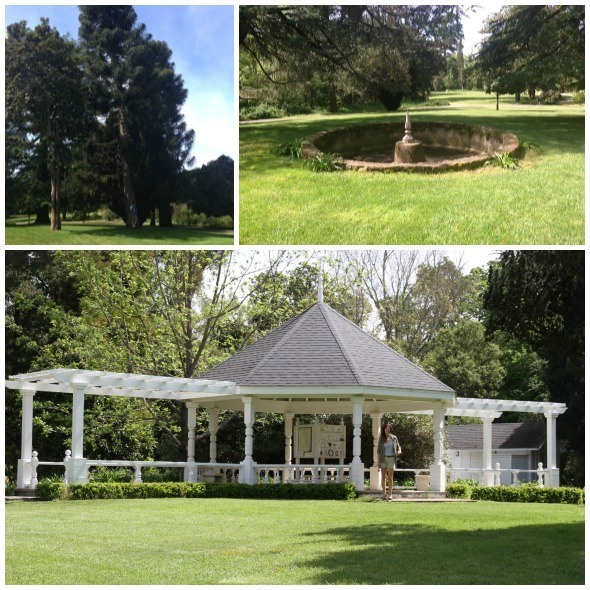 Continuting toward the winery, you will come upon a stately white villa perched on a hill surrounded by mature trees, vineyards and manicured lawns. It's a replica of Count Agoston Haraszthy's mansion that was built in the 1860's, destroyed by fire around the turn of the century, then re-built by Antonia Bartholomew in 1987. Haraszthy, a Hungarian-American traveler, writer, winemaker, and pioneer, is credited with being the "Father of California Viticulture" as well as the founder of California's first winery, Buena Vista.
At the end of the trail you will arrive at Bartholomew Park Winery where you can taste certified organic and estate wines. Cheeses, sausages and other picnic items are available in the tasting room. My husband and I found a quiet place to relax after our hike while enjoying our picnic and bottle of Bartholomew Park Sauvignon Blanc wine.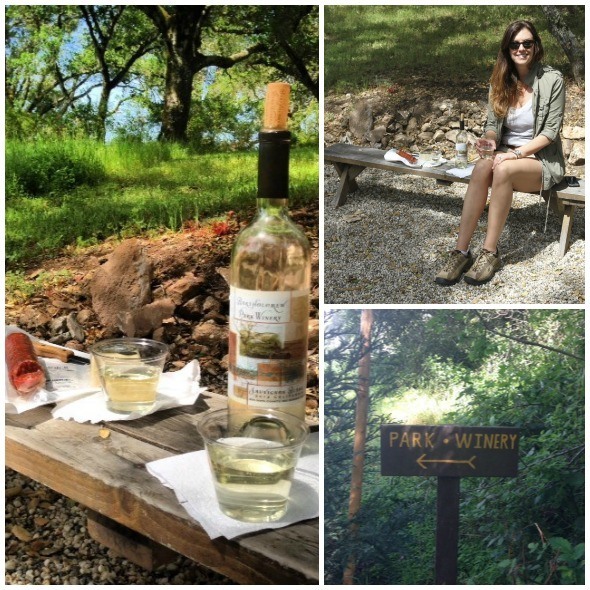 If you're looking to get in touch with history and nature, take in a little exercise, and enjoy some quality California wine and a picnic, then Bart Park is your ideal place! Bartholomew Park Winery 1000 Vineyard Lane Sonoma, CA 95476 707.935.9511
www.BartPark.com
Haraszthy's villa is open for tours on weekends from noon to 3:00 p.m.