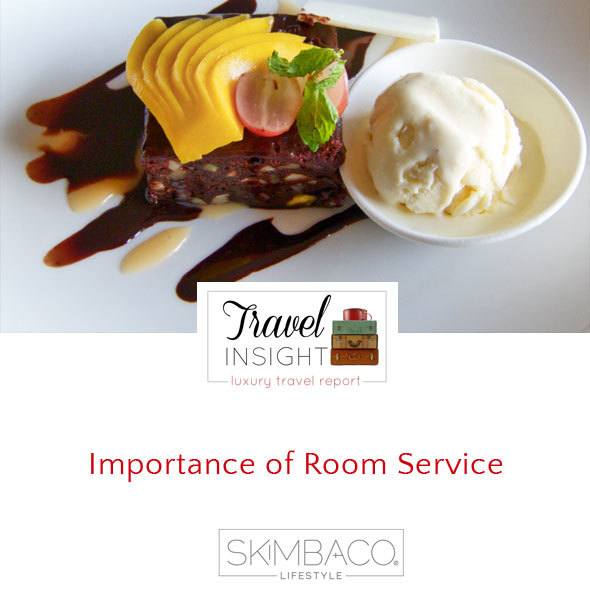 After a long day of sightseeing or even traveling, the thought of going to a restaurant in the evening puts some parents on edge. What do they do? They order in. Many families who stay in hotels, especially luxury properties, expect the in-room dining amenity. I asked the
HinesSight Blog Facebook community
if room service was important to them after the
recent announcement that the NYC Hilton in Midtown
is stopping the service because the hotel put in a small market in the lobby. The response was an overwhelming YES. I admit I, too, have splurged on room service on occasion. I used room service most recently during my stay at a Preferred Hotel property,
Old Edwards Inn and Spa in Highlands, N.C.
, when half of my family was sick. I needed to feed my well child a hearty breakfast, but I didn't feel like showering and getting dressed right away. Was it an absolute necessity? No, it was a luxurious convenience, but one I treasured at the time. I'm glad I had that option.
On the other hand, I often check in to a property and never use room service. I'm not alone. Even those families who stay in some of the best hotels in the world don't always use the service every visit. But I did learn that there are many families that choose their hotels based on the dining amenities available to them. And if some sort of in-room dining is not available during their stay, then they may not check in at all. That's just how important in-room dining has become to many families.
When it comes to the luxury hotel market and room service, it is unanimous. Room service is an absolute must. Period. End of discussion. Marshall Hilliard, Vice President of Sales and Marketing for
Bissell Hotels
, which owns the posh
Ballantyne Hotel and Lodge, a Starwood Luxury Collection
hotel based in Charlotte, N.C., agrees 100 percent.
Guests expect in-room dining at a luxury property. It is vital to the guest experience for both the leisure and business traveler
remarked Hilliard. Luxury hotels come with a higher rate and expectations, but even some of the main hotel brands with select-service hotels still believe that room service is an important component in hospitality. Bissell Hotels also owns and operates Aloft Ballantyne, which is a select service hotel without a restaurant and with rates well under $200 a night. Even without a restaurant on-site, they have chosen to offer some type of in-room dining with a concept called "Order-Inn." At the Aloft Ballantyne, pizza is offered for in-room delivery through a local Charlotte restaurant. Hilliard says he would like to see this type of service expand to other restaurant partnerships.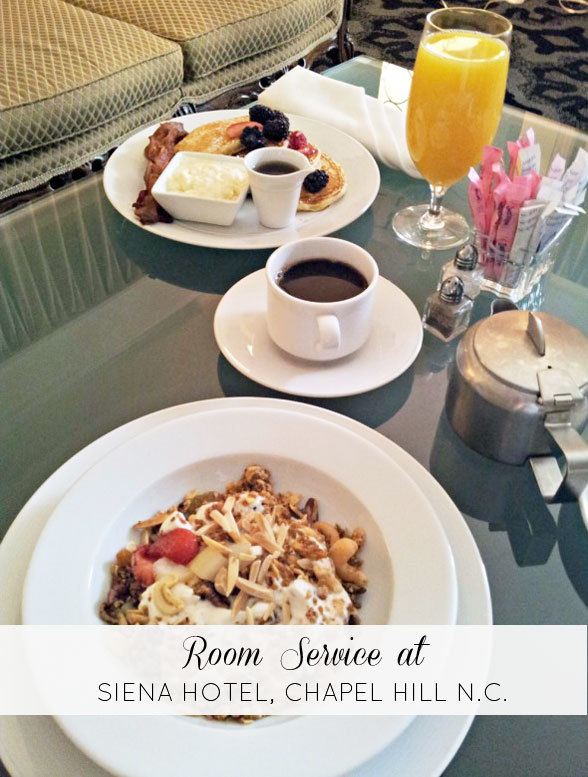 Preferred Hotel Group
, an exclusive collection of independent luxury properties, feels strongly about this topic, too, and believes this is an area where independent hotels will begin to set themselves apart from the big hotel chains. From this group's standpoint, independent hotels will have the freedom to focus on hospitality and not let decisions be made based on final numbers. According to Rob Cornell, Senior Vice President of Development for Preferred Hotel Group, room service will continue to be part of hotel compliance.
We are steadfast in maintaining our standards in this department for independent hotels. Room service is costly to maintain but expected by our frequent travelers, many of whom demand flexibility and service even at odd hours. We plan to redouble our efforts to make sure our hotels are delivering this important service going forward; it is a minimum requirement for all of our Preferred and Summit brand hotels,
said Cornell.
Just because one Hilton put the brakes on room service, don't expect all Hiltons to give up room service.
Biltmore Farms Hotels
in Asheville, N.C., operates several properties that are under the Hilton brand. I recently stayed at the
Asheville Hilton
, which has a full-service restaurant and a small market in the lobby. It's also located in Biltmore Park Town Square where restaurants abound. Despite the multitude of dining options around the hotel, the company plans to continue in-room dining at this Hilton property and at its sister property, Doubletree Biltmore, which does not have a full restaurant on-site.
We look at room service as an extension of our food and beverage offerings, and as an additional outlet to showcase our unique culinary talents within the hotels
explains Lauren Cooper McDevitt, Marketing Manager for Biltmore Farms Hotels.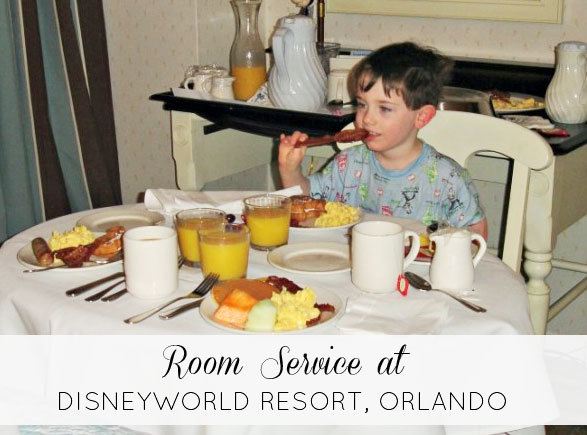 Unless it is required in compliance, you may no longer find consistency in certain hotel chains  when it comes to in-room dining.  So if you want to say, "I would like to order room service," the safest bet for all travelers is to check the fine print for on-site dining amenities when booking. Photos: Shangri La Cebu Philippines photos by Reeta Laaksonen/House of Anais, the rest of the photos are mine.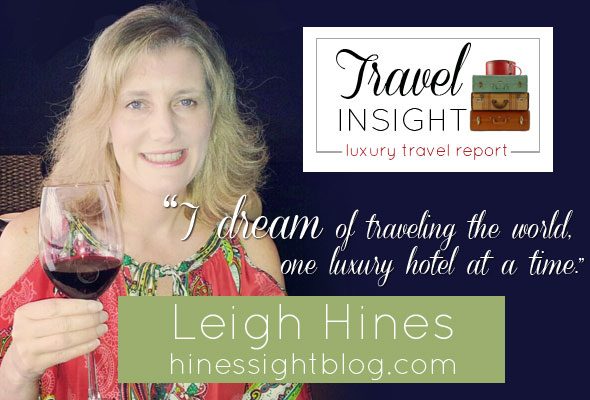 SUBSCRIBE TO SKIMBACO TRAVEL
, travel newsletter delivered to you once a week.