Sponsored content.
As seen on SAVEUR Summer Cookout
SAVEUR's 6th Annual SAVEUR Summer Cookout was hosted earlier this summer at the Boat Basin Café in New York City. Guests celebrated summer with the ultimate outdoor dining experience—over twenty of the country's hottest chefs and mixologists prepared their favorite summertime fare and specialty cocktails, plus beer and wine. It's not too late to celebrate summer at home! Host your own cookout and create this incredible mussel dish at home. Watch the video of how this mussel dish was created in New York with two Canadian ingredients. Scroll down to get the recipe!
Best mussels from Prince Edward Island cooked in World's Best Ale
One of the local New York chefs participating the cookout was Michael Sullivan, executive chef of
Flex Mussels
. Sullivan teamed up with the leading Canadian craft brewery
Unibroue
from Québec to create the
Flex Mussels à la Blanche de Chambly
dish combining the best mussels from Prince Edward Island cooked in the World's Best Ale. Unibroue is known for becoming the first North American beer maker to use a brewing method inspired by the two-centuries-old tradition developed by Trappist monks in Europe—particularly in Belgium. Over the years, Unibroue has remained faithful to its origins even as it has grown to become an icon of the brewing world. It brews more than 15 beer brands, which are naturally bottle and keg refermented, and has won over 240 international medals since its inception. Flex Mussels started also in Canada, in humble beginnings as a charming seafood shack in Charlottetown, Prince Edward Island, and is now a coveted urban restaurant brand in New York City with two locations on the 13th Street and 82nd Street. They offer global inspired seafood, oysters and PEI's freshest, plumpest mussels. Flex Mussels' specialty is Prince Edward Island mussels prepared every which way you can imagine, and served in a range of 23 extraordinary sauces.
The
Blanche de Chambly
ale is only partially filtered, retraining its natural cloud of yeast that is characteristic of the original white ales brewed during the Middle Ages. It is perfect to be enjoyed before a meal as an aperitif or at a picnic, or for your summer cookout.
In the spring of 1992, Unibroue introduced the first bottle-refermented white ale crafted in North America! Taking inspiration from Quebec history, Unibroue created Blanche de Chambly in honor of the volunteer militiamen who fought and died under Captain De Salaberry a French Canadian officer and nobleman in the British army to defend Lower Canada against invasion in 1812. Blanche de Chambly is the very first ale brewed by Unibroue and as Belgian tradition dictates for white ales, it is named after the city in which it is brewed. In 1996, the Chicago Beverage Testing institute declared Blanche de Chambly "The World's Best White Ale." Since then, it has gone on to win numerous other awards and distinctions.
Flex Mussels à la Blanche de Chambly Recipe
Preparation : 15 min Cooking time : 15 min Serves: 1
Ingredients
2 tbsp olive oil 2 tbsp caramelized onions 2 tbsp crushed garlic 2 tbsp bacon lardons 1 tbsp sweet butter 1 tbsp Dijon mustard 2 small soft pretzels ½ bottle of 341 ml (12 oz) Blanche de Chambly, room temperature 1 lb PEI mussels washed and debearded 3 tbsp coarse chopped parsley
(note: chives pictured above)
Preparation
1. In a pot large enough to hold the mussels, heat the olive oil until it just starts to smoke. 2. Add garlic, caramelized onions, and bacon lardons and stir as to not let any of the ingredients stick to the bottom of the pot. 3. Add mussels and stir to coat with the onions, bacon and oil. 4. Next pour in the beer, add the butter and mustard, stir and cover. 5. Steam until the mussels have opened wide, remove the lid and stir again. Mix in the parsley. 6. Discard any mussels that have not opened. 7. Place pretzels on top of the mussels, replace lid and serve.
Recipe courtesy of Flex Mussels restaurant, in NYC.
Photos: Unibroue, Fex Mussels, Samuel Joubert, Katja Presnal
Disclosure: This is a sponsored content, but my opinions are my own as always.
Post by Katja Presnal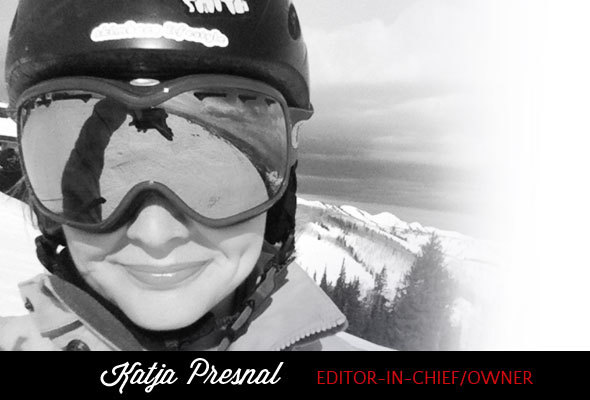 "My mission is to inspire you to live life to the fullest and find your own "skimbaco," how you enjoy life where ever you are in the moment. For ideas for travel, home, food and fashion,
subscribe to weekly Skimbaco Lifestyle
feed on Mondays and
I hope you get my newsletter
that I send out sometimes on Fridays."
Katja Presnal
, editor-in-chief and the owner of Skimbaco Lifestyle.
Let's connect!
Visit Skimbaco Lifestyle (Skimbacolifestyle.com)'s profile on Pinterest.