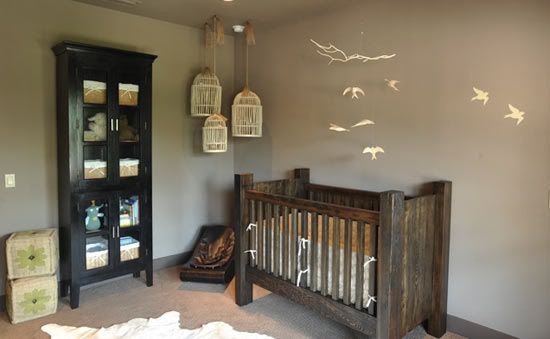 I was able to get modern nursery decorating tips from interior designer and a clothing designer Molly Payne for my upcoming Lifetime Moms blog post, but I couldn't help but share the photos here as well. Molly Payne owns Zeal Interiors, and is a co-owner of A.Bird, a children's high-end clothing brand, which I could call "modern heirloom" style.
Molly's daugther's name is Ayla, and her nickname is Bird, thus the A.Bird brandname was born. When Molly designed her daughter Ayla's nursery, the birds were also an important part of the design. The hand-carved bird-mobile and the bird wall stickers on the wall make the nursery a perfect nest for Molly's little Bird. The 200 year-old heart peck cypress wood crib is made by Molly's husband. The A.Bird children's clothing collection is now available for pre-order at
Zeal Baby
and here are a few adorable pictures of the line.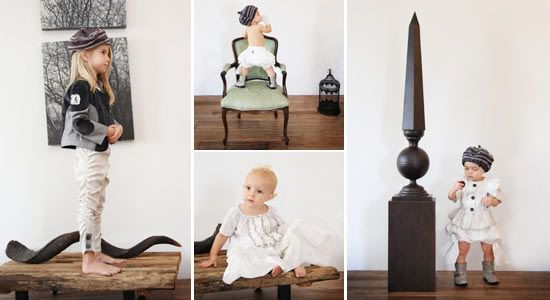 And stay tuned for my upcoming post at
LifetimeMoms.com/home
for modern nursery decorating tips from Molly.