Indiska is Swedish chain store, popular in Scandinavian countries, focusing on Indian style with Scandinavian twist. Yes, it may sound...
Happy Memorial Day Shopping! I don't know about you, but I am in the mood for some shopping & saving...
Instead of scoping for the best Memorial Day sale items for you – I wanted to remind you of my...
I was honored to be a keynote speaker at SoMeTime2010 conference in Helsinki, Finland, last week. The conference was organized...
On my way to what I hope to be sunny California.. It has been rainy in New York, and I...
As a Finn, I love Scandinavian design, and not just for the looks, but also because of the high quality....
These are not your regular "mom jeans"! Miraclebody® is a new jeans brand by Miraclesuit® (I just recently featured some...
In my book nothing is more fashionable but fashion with a charitable mission. Designer Rachel Roy is constantly working on...
Happy Mother's Day to all Moms! Today I would like to plead you to forget about mommy guilt, remind you...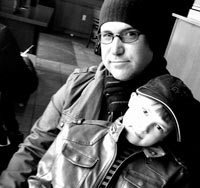 Welcome our Men's Lifestyle Writer Matt, aka Katja's husband and a new daddy blogger. It's hard being working parents in...
Riley Keough in Thakoon for Gap, with Thakoon Panichgul. Kerry Washington wearing Thakoon for Gap. The MET Gala was held...