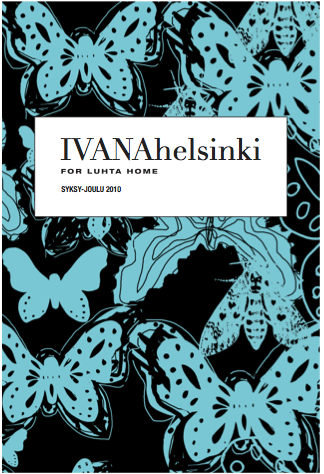 This week was a big step forward for Finnish fashion and design, when
IVANAhelsinki debuted at the Mercedes-Benz Fashion Week
in New York as the first ever Finnish fashion label officially part of the fashion week.
IVANAhelsinki
has had an amazing couple of years and it is taking the design and fashion world by storm. While it would be easy to say it is due the talented designer Paola Ivana Suhonen, the success is equally thanks to her sister's Pirjo Suhonen's marketing wit.
At the same time in Finland stores are getting in IVANAhelsinki home products made by Finnish Luhta. The bright colors, the homey and nostalgic, yet modern look of IVANAhelsinki home products are sure to delight the Finns getting ready for long and dark winter. These products make me smile, even in the sunny New York. What do you think?