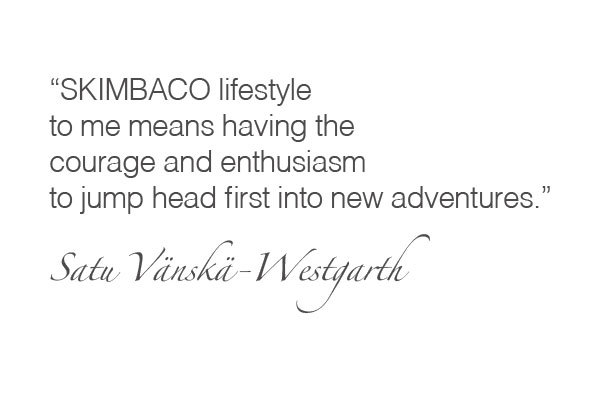 "Skimbaco lifestyle to me means having the courage and enthusiasm to jump head first into new adventures"
, I wrote a while ago for my
team profile
here in Skimbaco. Naturally I agree. But as I reflect back on the year just gone I think it is so much more. It's the feeling of waking up in a place where you feel you belong. Where every day can be a new adventure and you have the people you love and respect around you. It's the small moments that make every day special. To start the new year our Skimbaco team has been looking back to their Skimbaco moments of 2013. Skimbaco Lifestyle is all about living life to the fullest, and we all have a slightly different take on it. Have a look at
Katja's
,
Adrienne's
,
Leigh's
and
Reeta's
Skimbaco moments, and here are the highlights of my year which was full of ups and downs, although already now the downs have smoothed down to almost insignificance.
1. Welcoming little man to our family
This was not a small, enjoyable moment. This was huge. Second time around the pregnancy wasn't as easy as on the first go when I was still kayaking at eight months into the pregnancy and in the gym couple of days before our little girl arrived, so the feeling of
welcoming a healthy little boy
to our family was unbelievable.
2. Life in Norway
This was our third year in Norway and I'm so happy we made the decision to stay in a place we had fallen in love with many years ago. For me,
life in Norway
feels like I'm on a continuous journey, even though I do feel like a local at the same time. The whole term "expat" fails me here as I feel as if I belong.

3. Discovering Microadventures
Microadventures
to me are small, roughly planned outdoor adventures to our surroundings, many of them mini-sized to accommodate our growing family. We have explored our locality in the past as well, but in my thirst for a proper "blood, sweat and tears" type of quest, this
microadventure concept
by Alastair Humphreys that I discovered through
Fevered Mutterings
somehow quieted down the thirst. At least for a moment. I sat my husband down and we listed many an adventure that will take place in 2014. In fact,
we have already begun
!
4. Falling in love with Lofoten
Lofoten has been in my mind for a long time and this year I was lucky to get to experience it through my work. It couldn't have been a more quicker and compact trip really as we had only three action packed days in the area, but to me this was
love at first sight
. How do you know? When you wake up at 5am to take a peak through the curtains and just can't stay inside. The beauty of this northern island region in Norway had me up all hours to capture its beauty.
5. Discovering Ireland
Ireland was my home for almost five years when I was studying in Dublin and ever since I've been going back two or three times every year. This year was no exception, but the weather was. It was next to tropical in June, and we hardly saw any rain in October! We had a beach and camping holiday in the west coast, explored Sligo,
the new adventure capital of Ireland
and discovered what
Northern Ireland
had on offer. I also worked on
a series of articles for Skimbaco on Ireland
, possibly one of my favourite assignments ever!
6. Finding a secluded surfing spot in Norway
Surfing might not be the activity that comes in mind when thinking of Norway, but the west coast has some beautiful secluded spots for surfing.
Hoddevik
was somewhat magical. A tiny bay guarded by steep cliffs on all sides and only a narrow, winding road leading into the village, it was kind of a place where you could get happily stuck for a while. As long as you have your provisions with you as food shopping needs to be done elsewhere.
7. Taking a moment or two to myself to stop & relax
My husband travels a lot for his work, which means that I'm often the one staying at home with the kids, or traveling with the kids on my own. In Dublin I took couple of hours just to get pampered both in June when I was still pregnant, and in October when I returned to the city with the whole family at the
Buff Day Spa
. I'd love to go back. Right now.
8. Savouring the Many Happy Returns
Me and my family seem to be in constant movement, always traveling or in between travels looking forward to the next trip. However, this autumn I realised we often go from
one familiar place to another
, year after year. It was kind of a comforting thought. Even though it doesn't sound very adventurous, it feels good to have many places which I could call home and where we have friends waiting forward to the next visit.
9. Enjoying Outdoors as a Family
As our family has been growing and we have a toddler and little baby joining in our adventures too, I have been happy to realise how easy it is to
take the kids with us outdoors
and do activities as a family. Camping, biking, hiking and canoeing on a lake have all been in the menu these past two years, and even if we do have to plan a bit more and take turns when it comes to the more adventurous stuff, there is a whole host of things we can do together.
10. Being part of the Skimbaco Team
Last but definitely not the least. It keeps amazing me how six writers from different parts of the world with varying interests and contrasting lifestyles can have so much in common. Katja has managed to gather a group of writers who all live the Skimbaco Lifestyle, live life to the fullest, each in our own unique way, but still blending smoothly together. Albeit most of the time a virtual one, this is one team I feel 100% at home in!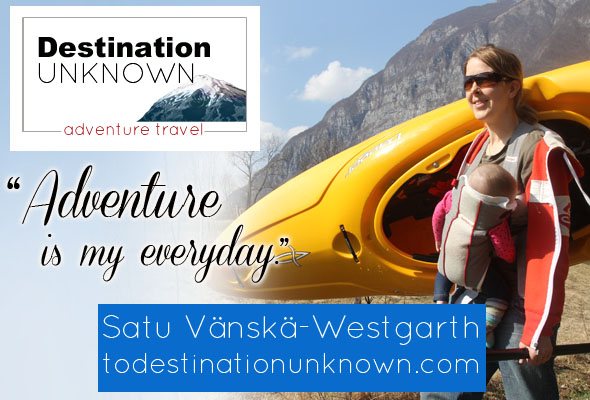 I love to explore the world to new destinations. If you love traveling as much as I do, please
subscribe to Skimbaco Travel weekly email
and never miss a travel post.
Save