Being healthy is always trendy
The smoothie and juice boom keeps on blooming, but trendy kale already got some bad rep. Does anyone still Zumba? At least running seems more popular than ever. Dieting is out, permanent lifestyle changes are in, and I hope people will forget the trend of infrared saunas soon – because nothing replaces a real sauna (you can't seriously think microwaving yourself is good for you?). Whether you are a gym-rat, lover of luxury spas, world travels or staying home, there is one thing for sure: being healthy and taking care of yourself is always trendy, so good for you!! We gathered an extensive list of spa and wellness trends to make sure there is something for YOU – whether you are at work, home or traveling the globe and whether you are alone, with your kids or with your spouse.
We got it all covered what's hot in wellness lifestyle.
Spa & Wellness Top 10 Trends
1. Workplace Wellness & Unlimited Vacation Days
The idea of wellness in the workplace has been around since the 1970s, but it remains a luxury for most global workers. Forward-thinking companies understand that a culture of wellness has a positive impact upon productivity and offer working environment that fuses company welfare to employee wellness. In the next five years, expect to see more spa and wellness integrated into the workplace in unique ways. Think free yoga and meditation classes, financial counseling and mandatory vacations. One of the trends is also companies who offer
unlimited vacation days
for their employees.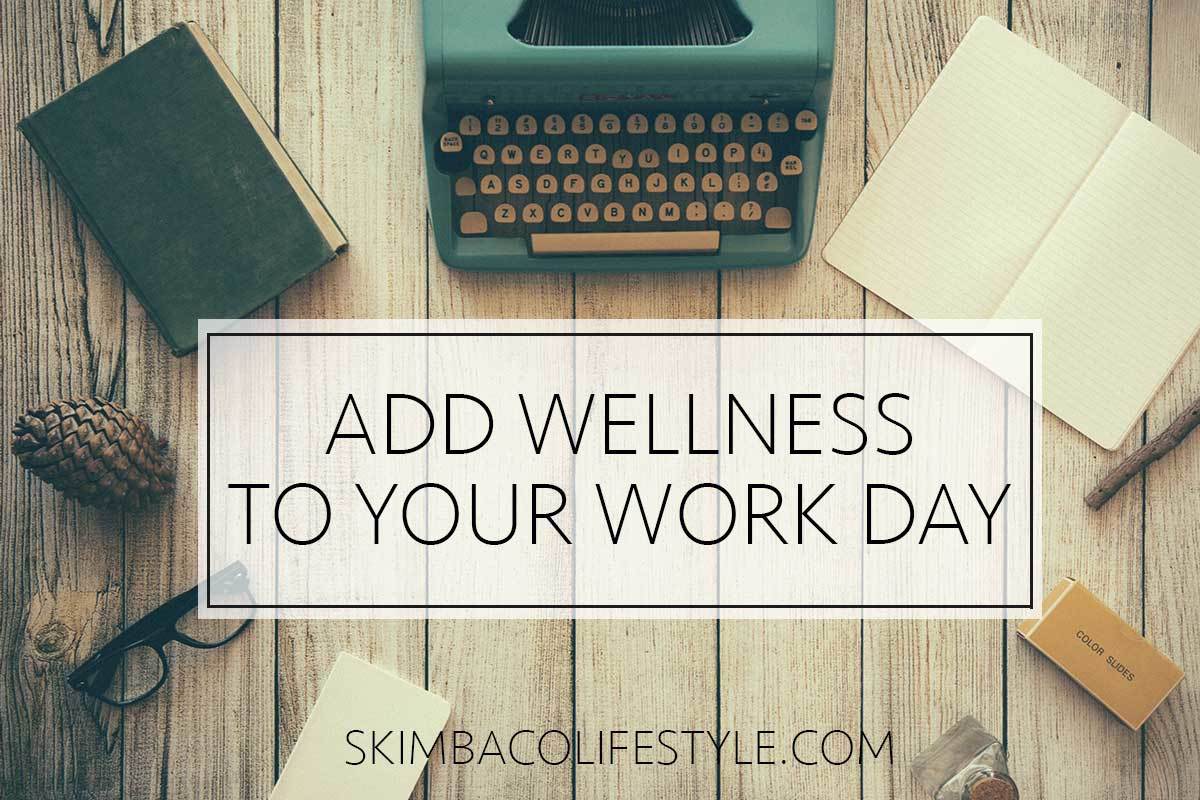 Our experience:
Not much experience on the corporate level, because most of our team members have chosen to make their own work hours and to work independently as entrepreneurs. Even many of us who work or have worked in the corporate environment have done it by telecommuting – or work for companies who don't offer yoga at work. I do think offering a possibility to work remotely, even partially (for example working from home every Friday) is one of the trends at work place that improves employee wellness and productivity and it is growing this year and in the future, and we have already experienced this ourselves.
Leading the trend:
Workplace wellness at Google, Apple and Virgin Group Ltd.
2. Serious Spa & Wellness for Kids and Taking One Kid at the Time for Vacations
Poor diets, constant stress, and hours hunched over glowing screens are taking their toll on kids. This year look for more mindfulness and meditation in schools, kid-focused yoga classes, massage for toddlers, wellness-centric family vacations, or just an emphasis on local, organic eating, as parents reveal themselves willing to dedicate considerable time, attention, and, yes, money toward this niche that promises to be one of the industry's most significant areas of growth. One of the leading travel trends with the kids is also taking only one child for a trip at the time. These one parent-one child trips can be more meaningful and allow full attention to one child only.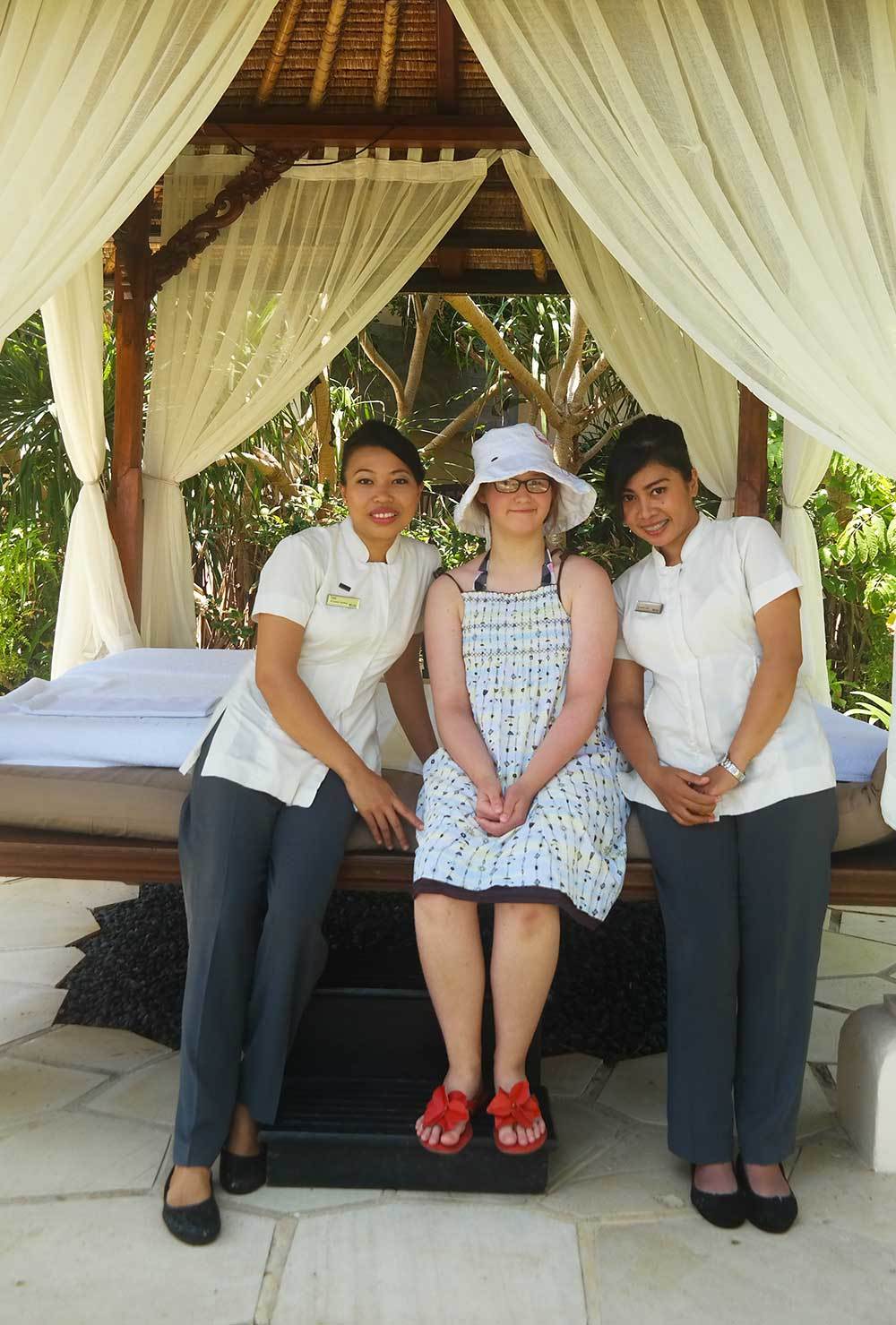 Our experience:
I have been taking our children on special trips, and when one of our daughters turned 13, I took her to Bali. In Bali, we spent a mommy & daughter spa day at the Westin Nusa Dua, and took thai chi and yoga classes together. The wellness, culture and culinary focused trip was life changing for our daughter, and also inspired permanent change in our everyday life. Our team member Reeta also recommends the
Westin Nusa Dua for family travel
.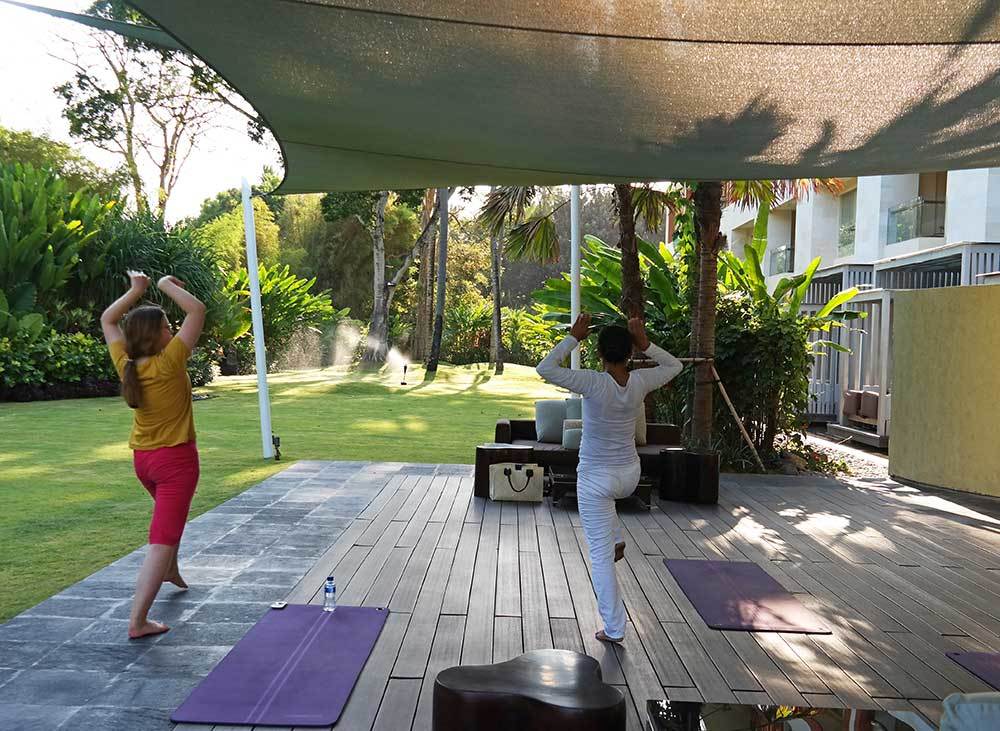 Leading the trend:
The David Lynch Foundation's Quiet Time meditation program and family-friendly and wellness-centric
Six Senses resort in Laamu Atoll of the Maldives
.
3. DIY Health Care
Women are taking a more hands-on approach to managing their health. According to the
HealthyWomen/Lippe Taylor Women's Health Behavior Index
72% of women surveyed identify themselves as health DIY-ers. Whether it's doing their own research, using alternative medicine like essential oils, making decisions about over-the-counter medication for themselves or their families or using monitoring devices, women are taking health matters into their own hands. As high as 90% of women said they search for medical information online before seeing a health care professional, and while 86% self-diagnose via the Internet, most of these self-diagnoses still leave women wondering if they did in fact diagnose right. Over half of the women still self-treat or medicate based on their online research instead go see a doctor. The healthy tracking devices add trust that women can manage and improve their health on their own. The main reasons for skipping seeing doctor include fear getting sick by going to the doctor (where the waiting rooms are filled with sick people), and the easy access to a health care provider after office hours.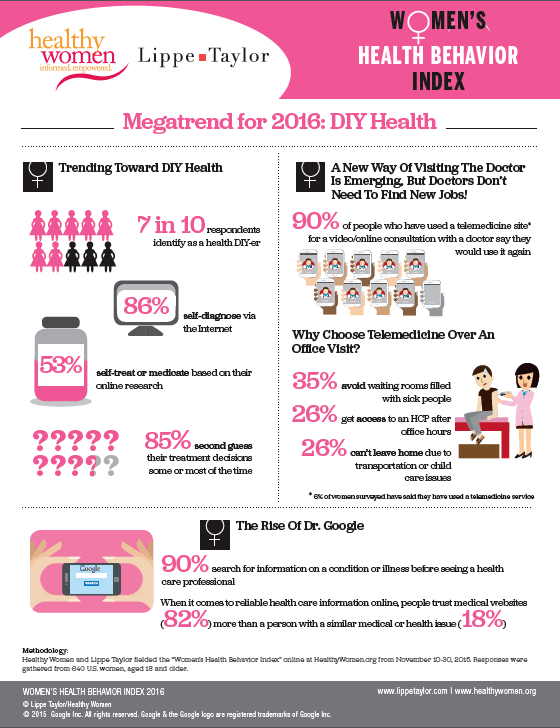 Our experience:
I have to say, "staying away from doctor's office" is nothing new in our family. I have been a big believer in common sense approach on personal health care, and doing my own research before booking an appointment. However, a warning sign: several years ago I thought I had anxiety because I had chest pain and difficulty breathing but it ended up being pulmonary embolism and I almost died because of 13 blood clots. It taught me not to ignore symptoms, and be more tuned into my body and book that appointment if any doubts. Several of our team members also use
Young Living essential oils
and other natural products to maintain wellness.
Leading the trend:
There are several companies who already have wearables as healthy diagnostic tools, you can get
top ten list here
.
WebMD
has been offering health information for free online.
4. Mixing the Adrenaline Rush with Zen Time: Resetting the Mind & Body
Après-skiing is an old concept many associate with cocktails and partying after the day at the slopes, but the new trend is combining high-octane adventures topped off with "après-adrenaline" relaxation at spas, resorts and wellness retreats. The medical science reveals why this seemingly paradoxical contrast therapy is addictive: adrenaline rushes followed by "Zen" relaxation uniquely reset and quiet the brain, and result in the most blissed-out relaxation. The new adrenaline + relaxation combos are less a paradox than a destination… and more destinations are serving up this mind-body cocktail.
Photo: Evan Logan
Our experience:
Our team member
Satu biked the entire Wild Atlantic Way
, the coastal road of Ireland, and took relaxing spa breaks like stopping at the
Kilkee Thalassotherapy Centre
, a family run health spa, in one of Ireland's oldest holiday resorts, Kilkee, Co. Clare for hot seawater seaweed bath.
Leading the trend:
Costa Rica's Rio Perdido, with a balance of extreme adventure and spa/hot springs relaxation, or the new CREACTIVE By Cirque du Soleil program at spa resort
Club Med Punta Cana, Dominican Republic
.
5. Well-Fests: Festivals Shift from Wasted to Wellness
Believe it or not…. but alcohol-fueled festivals by Burners, ravers, and party animals has a much better alternative: the latest festival trend is wellness festivals. Wellness festivals can be found now all over the globe, celebrating health and well-being while still embracing the spirit that makes music festivals so popular (many of which are also adding wellness components to their own lineup).
Our experience:
While we haven't attended any specific wellness-festivals, we have certainly noticed the trend for incorporating wellness in conferences and conventions. For example the Young Living convention has a 5K charity run as part of the convention, and has yoga and spa appointments built into the schedule. While this can be expected from a wellness company, many conferences like blogging conference BlogHer also incorporate a run or walk into the program.
Leading the trend:
Wanderlust
, which has a roster of festivals spread across a half-dozen countries, or the UK's
Innocent Unplugged
, which bans technology and offers only pedal bikes and a giant people-powered hamster wheel to provide power.
6. Surfing for Everyone
Take me to beach! Surfing has become mainstream, especially with its spinoffs like standup paddle boarding (SUP), and it is fast becoming a new wellness travel genre. Surfing has expanded from beach-bum-guys-only-sport to women, families, the wealthy and in 160 countries from the North Shore to the North Sea. The spinoffs like SUP can also found on rivers and lakes, like in Austin, Texas. Many luxury hotels with wellness programs and spas now also offer surfing classes. There is also an explosion of welcoming all-female surf retreats, and a new wave of surf-simulating fitness classes and wave-simulating surfing parks.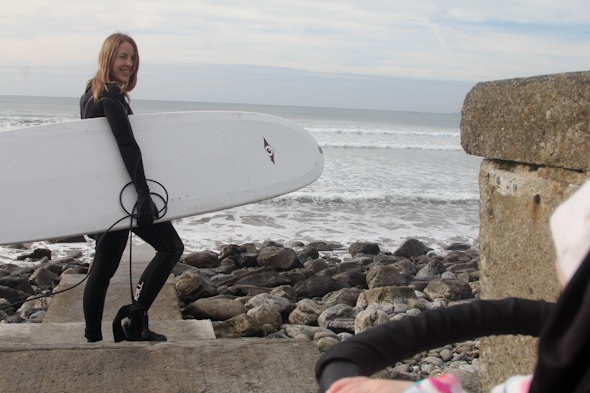 Our experience:
Our team member Satu has been surfing in Ireland, and while you might not think of Ireland as a surf-destination, it is very popular among tourists, especially along the Wild Atlantic Way coastal route. Satu says the long coastline offers perfect training places for beginners and more demanding spots for the adrenaline hunters with more surfing experience. The coastal villages are cozy and characteristic and experience in themselves, and offer a great alternative for tropical surfing destinations. If the tropical beaches are more your thing, even the chic luxury hotels now offer surfing lessons, and for example
W Retreat & Spa Bali Seminyak
is a surfer friendly property, and on the top of the beach access you can find the AWAY spa on the property for your après-adrenaline relaxing.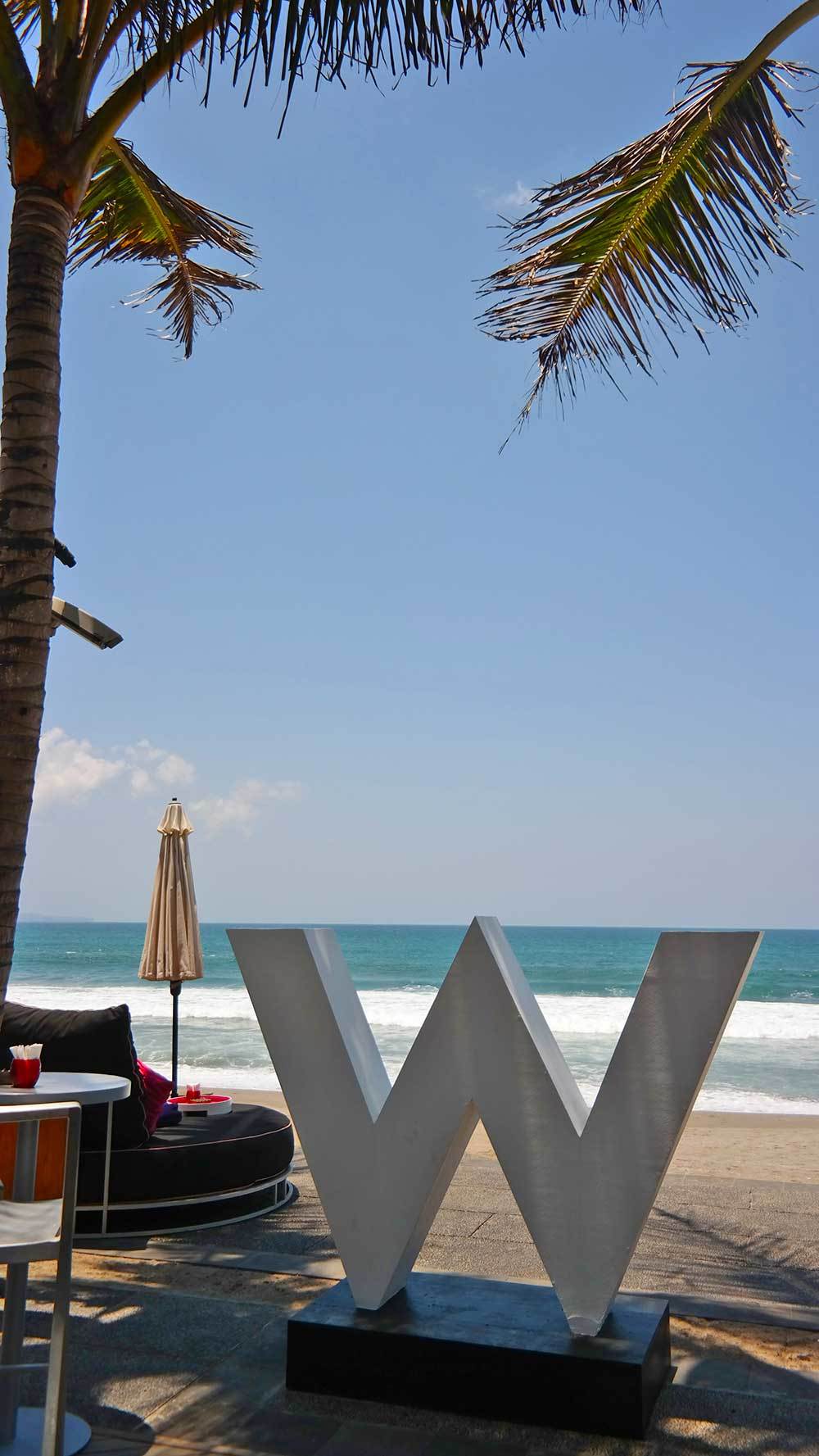 Leading the trend:
Hotel Komune Bali, which marries "destination spa" levels of wellness with surfing and paddle boarding lessons at a famed wave break, and
SurfSet Fitness
, which has expanded to 250 studios in 20 countries.
7. Sexual Wellbeing: Taboo No More
In a culture where sex is often about sensationalism and shame, sexual wellbeing has been left out of the equation. Change is underway! More sophisticated sexual wellbeing and literacy programming at wellness retreats, spas, hospitals and fitness studios, and everything from new high-tech sex fitness trackers and "toys," to some out there touch therapies, to sex-forward hotels.
Our experience:
Now I wish I could say we had taken a trip with a sole purpose or sexual wellbeing and focusing on this aspect in our relationship! If having a
sexcation
with your spouse seems over the top, what I think is doable (at first) for anyone is to book a weekend away with your loved one in a luxury hotel – and never leave the room. Our hotel expert Leigh recommends boutique hotels like the Autograph Collection Hotels with Marriott, exude romance, and I agree. We recently stayed at the
Algonquin in St. Andrews, New Brunswick, Canada,
and it was a luxurious resort without being overly priced. The Autograph Collection rooms are usually luxuriously decorated, and the restaurants tend to be culinary experiences. An example in Leigh's area in North Carolina is the
Siena Hotel in Chapel Hill
. Another great example of a property that fits really well with this topic is
The Saint Hotel in New Orleans
– they even have designed suites with the theme, "Play Naughty, Sleep Saintly". You don't need a play by play, but the hotel rooms are decorated with luxurious fabrics and with exotic furnishings. Stepping into that hotel room immediately takes you out of your normal routine and is an escape from regular life. Now, that sounds pretty sexy to me.
Leading the trend
: The new WOMANOLOGY+ RESTORE HIM® clinics at Southern California's Hoag Memorial Hospitals and
Shh Retreats
, held in an European estate house, where women take a no-holds-barred dive into every aspect of sexual happiness.
8. Mexican Temazcal (temas'kal)
After thousands of years healing indigenous peoples, the ancient Mexican practice of temazcal (an elaborate ritual in which a trained shaman uses heat, steam, aromatic herbs, and ancient prayers and chants to connect guests with forces of the physical and spiritual world) is the latest manifestation of travelers seeking out native, authentic wellness offerings.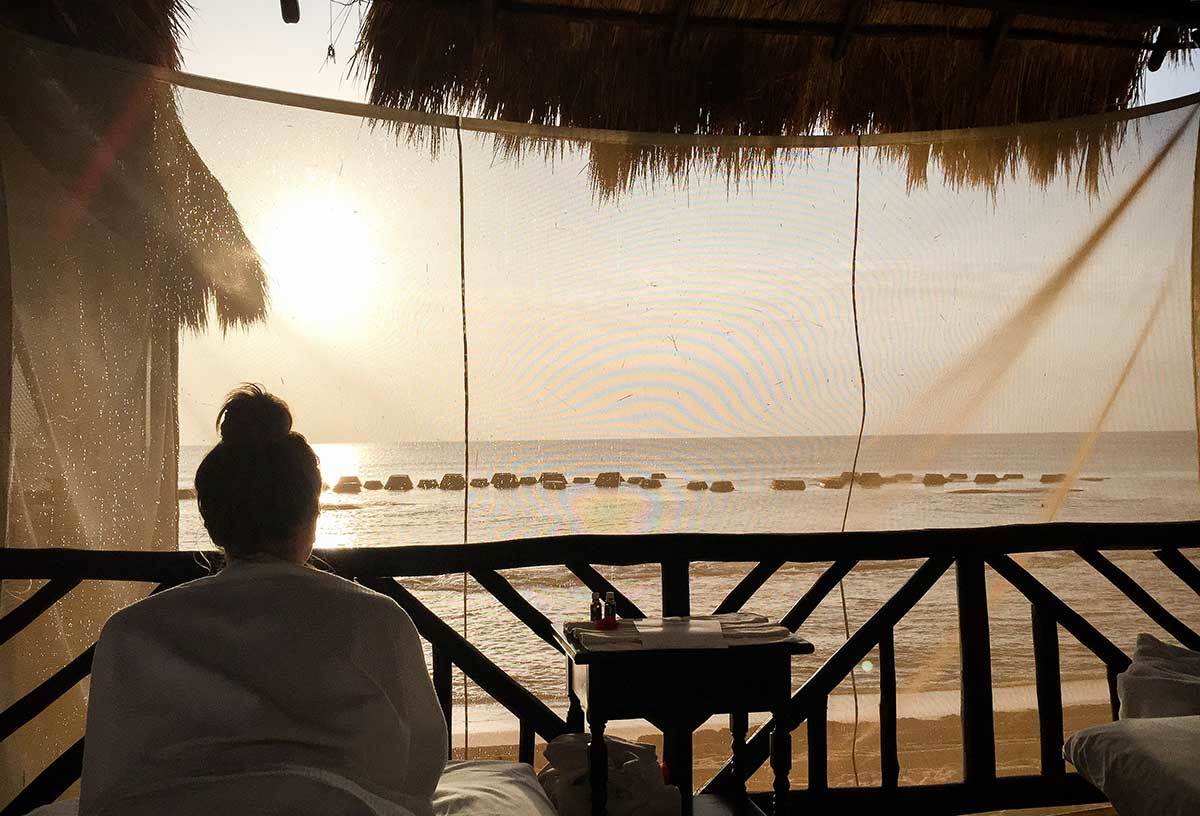 Our experience:
Brooke and Wilhelm visited
Naay Spa
during their stay at the El Dorado resort in Riviera Maya, Mexico and said the Naay Spa was a relaxing Mexican themed spa withe a mix of traditional and alternative spa therapies, including the Temazcal soothing rituals from native Mexico. On a side note, the Nayy Spa also offers the Delicious Chocolate therapy, which is a stimulating treatment rich in minerals and smooth, nourishing cocoa butter. The food-related spa treatments have also been trending, like incorporating
pumpkin or coffee
in spa treatments or
pepper and cinnamon in spa treatments designed for men
.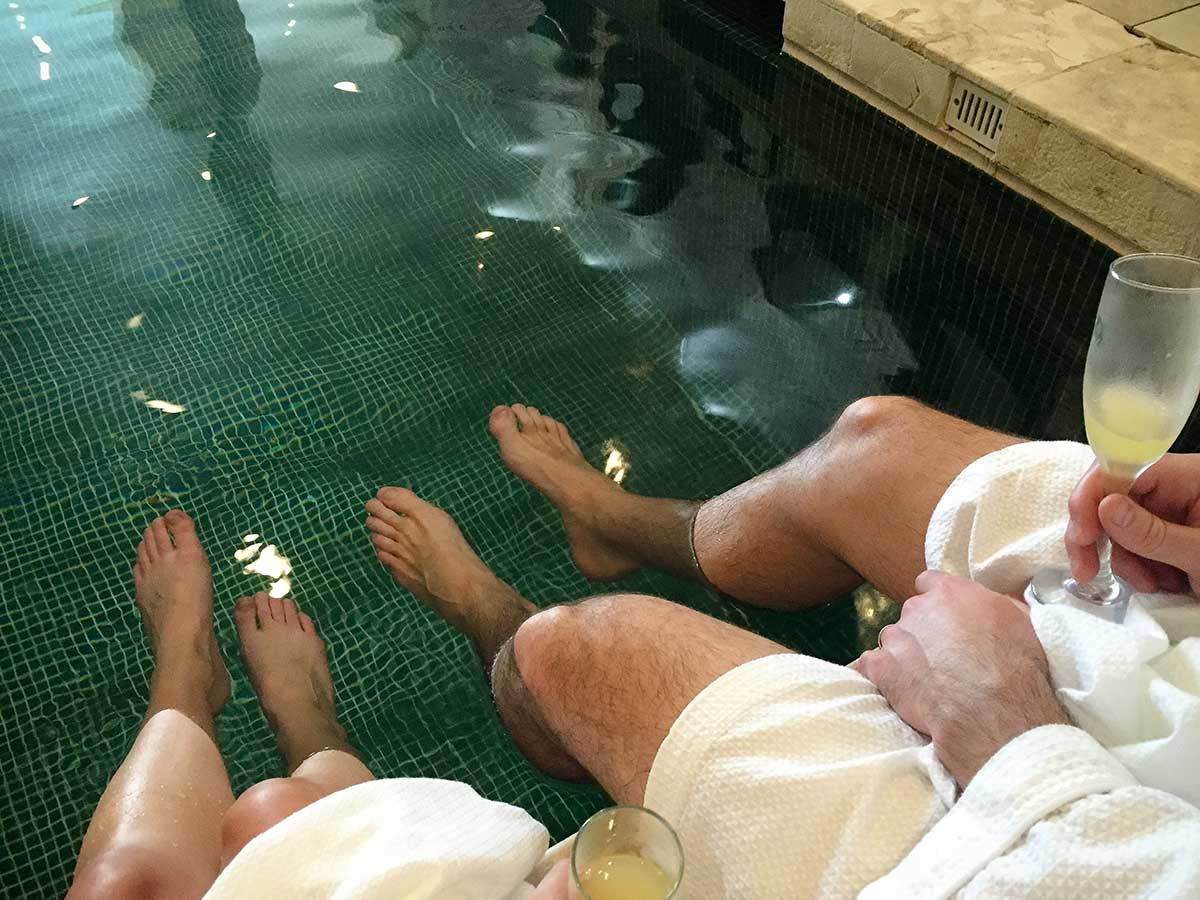 Leading the trend: The luxury resorts
El Dorado Royale
and
The Viceroy
dotting the coast of the Maya Riviera offer authentic temazcal sessions.
9. On-demand Wellness and Health Care with new Apps
Apps and on-demand services are revolutionizing dozens of industries, including beauty and wellness. These new on-demand options provide an unprecedented level of flexibility, immediacy, and convenience, and many established industry leaders are also adding or partnering with on-demand services. Millions of American consumers will have their first video consultations with doctors, prescribe their first health apps and use their smartphones as diagnostic tools for the first time in 2016. The shift has already been happening and the download of health care apps have doubled since 2013 according to
PWC
.
Our experience:
I tested the
Vida app
last month, and was happy to find a wellness coach "on the go," perfect for those who are busy or travel a lot (or move often like I do). While the app won't send you anyone to your home, you will get to choose a wellness coach to work on virtually, and she/he will help you to lose weight, help with anxiety or stress, get you on the right fitness routine and much more. I highly recommend it for saving time, and the headache of driving somewhere for an appointment.
Leading the trend:
Zeel
in the U.S. or
Urban Massage
in the UK, both on-demand massage industry leaders, and manicure service Manicube, recently acquired by famed Elizabeth Arden Red Door Spa. Walgreens introduced $49 digital doctor visits that work like their walk-in clinics – just virtually.
10. Home Spa with DIY products
Hand-in-hand with the time-saving new wellness apps, on-demand massages and DIY health care comes home spa with DIY beauty products. Pinterest is full of DIY
beauty product recipes
of sugar scrubs and oatmeal masks – and how to use coconut oil in 50 different ways as a beauty product. Women are not just making soaps and scrubs at home, but also whipping their own anti-aging creams and mixing essential oil blends and learning to perform raindrop technique massage.
Our experience:
We are all over the DIY home spa and beauty regimens. Our diffusers are diffusing soothing blends, like with lavender and valor essential oils, and we experiment with
DIY soaps
. Bath time is relaxing with Epson salt + essential oil mix bath salts, and some of us even enjoy steamy goodness of sauna right at home. DIY home spa has become more of a lifestyle than a rare splurge, and the
Young Living membership
and Essential Rewards program makes the "oily lifestyle" affordable and helps you to save 24% off prices. Read more at
Enjoy Life with Oils
website.
Leading the trend:
Young Living Essential Oils
is the world leader in essential oils with a strict Seed to Seal process to produce pure essential oil products for every individual, family, and lifestyle. This process ensures that all products are genuine, free of synthetic chemicals, and pure. This commitment stems from the company's twenty years of stewardship towards the earth and its people. received the Better Business Bureau's (BBB) A+ accreditation rating for meeting the agency's accreditation standards.
Special thanks to Spafinder Wellness, Inc., the world's largest marketing, gifting, incentives and rewards company for the wellness industry for a comprehensive trend analysis. Their 2016 Forecast is based on ongoing surveys of, interviews with, and visits to the 25,000-plus spa, wellness and beauty providers in the Spafinder Wellness 365 network. Thank you also for Lippe Taylor, the leading communications agency that specializes in motivating women to buy, act and engage, and HealthyWomen, the nation's leading independent health information source for women. They together examined whether women are taking a more hands-on approach to managing their health, from devices to diagnoses.