Disclosure: This is a sponsored post, but my experience and opinions are my own.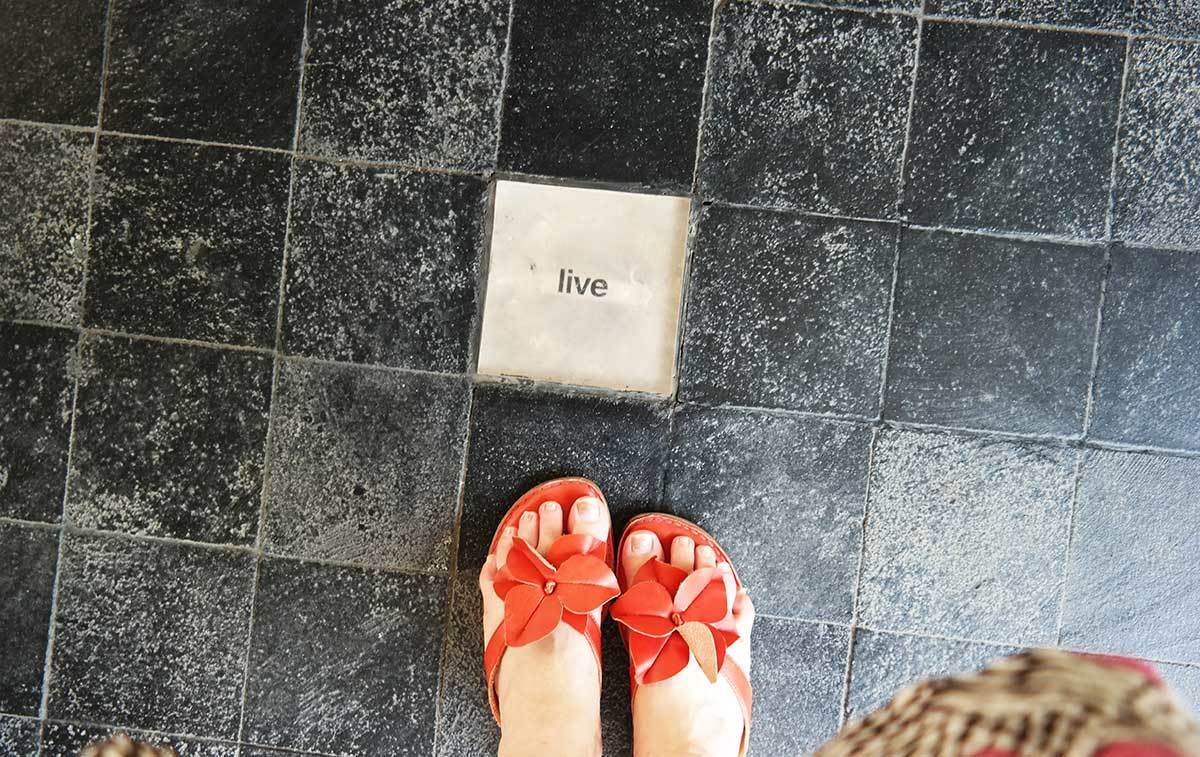 Taking care of yourself isn't always easy – Vida makes it easier
I had a phone call with my wellness coach Leslie today. One of the things she asked me was "
do you remember what they always advice on airplanes"?
I laughed, because I knew exactly what she was talking about, it is something I have been thinking a lot this past year, and the actual reason why I wanted to test the
Vida app
to begin with. The answer of course is the announcement we all know too well from every flight
"If there is a sudden decrease in cabin air pressure, oxygen masks will drop automatically from above you. Adjust your own mask before helping children, the disabled, or persons requiring assistance."
I think especially us moms (or women? Or human kind?) often forget this very advice. I know I do. I am so used to helping our children, my husband, and even putting the needs of our family dog before mine. This year has been different though. Maybe it is because I turned the big
four zero
. Maybe it's because we moved back to New York without me really being fully on board with the decision, and I felt the entire time
"don't I matter too?"
I know how easy it is not to take care of yourself. I also know how easy it can be to eat the extra sugar/drink extra glass of wine/skip the gym/not make healthy foods and all of the many other "bad" lifestyle choices.
I also know that changing those is not as difficult as it seems, especially when you take one small step at the time, and you have a support system around you.
For years I have partially blamed and avoided any kind of wellness coach, therapy or fitness coach etc. with the excuse that I don't want to start to work on something locally and then have to lose "my person" in the next move. It is also difficult to keep up with the appointments and everything when you are on the go all the time. Or in the other words: when you have a life! This year I have paid even more attention to my own wellness. We as a family have changed some eating habits, we are using essential oils and other natural products for our well-being and we also added a new family member: a dog that takes us outdoors for walks several times a day helping with fitness and well, happiness! I am taking wellness much more seriously than before.
Vida is easy and your coach goes anywhere you go
One of the new things I have tried this year was to get the
Vida app
. Vida is a health care service app that provides expert, personalized, on-demand health coaching from expert health coaches as well as programs from leading medical institutions. Once you download the app, it will guide you through a series of questions, like which wellness issue you would like to focus on. Once you pick a primary issue, it will ask several additional questions what kind of coach you would like to work with and your availability of hours, and then the app will suggest you three coaches to choose from.
You will have 24/7 access to personal health coaches and you can get customized health plans through text, phone and video to improve your health and prevent and manage chronic conditions. I picked Leslie from my suggested coaches, and she immediately contacted me via text in the app. We were messaging a few times before our first call, and Leslie continues messaging between the calls. It truly is a personal coach in your pocket. This is incredible for all people with busy lives, but especially for people who travel a lot – or who move often.
Technology is reinventing healthcare as we know it. With healthcare costs spiraling out of control and chronic disease crippling the USA, now is the time to leverage mobile and data to shift the focus of healthcare to value-based, patient-centered solutions. I admit, I have been disappointed by the lack of efficiency and the high cost of health care in the USA for a long time. I get that many of the things you experience on your normal doctor's visit,
feel normal
, and you feel there is no other way, because in every place things are handled the same way. But our "normal" is not the norm in many other countries.
Just for example: when you have a three o'clock appointment, what time do you usually see your doctor? 3:30ish? Maybe even 3:45? Shouldn't you see the doctor AT three if your appointment is at three? Imagine if your three o'clock doctor's appointment was actually at three, and you were out of the building by 3:30? I still remember when I had my wisdom tooth pulled out in Sweden at the emergency dental clinic. Matt dropped me off, and I asked him to take kids to a close by pet store while I was at the dentist. My appointment was at ten o'clock, and I called Matt at 10:07 to pick me up. It took seven minutes to sit on the chair, put a couple of numbing shots and pull out the wisdom tooth. My information was entered in the system already thanks to technology and using my insurance card, and the invoice was ready at the front desk by the time I was done. SEVEN MINUTES. Now, Vida app will not pull your wisdom tooth out, let's be clear with that, but you will have equally efficient and cost effective health care coach in your finger tips. No need to drive anywhere for an appointment, no need to spend extra time on front-desk nonsense or talking with the nurse, but just efficient health care by phone/video chat. Your three o'clock appointment will start at three. Many of the functions Vida helps with you isn't really about caring for sickness or medical conditions, but it is preventative care, and caring for your overall wellness. According to Vida Founder and CEO Stephanie Tilenius, preventive health is the greatest public health problem of our generation —133 million people in the U.S. have chronic conditions, constituting 7 of the top 10 causes of death. She continues:
"Vida combines technology and a human touch to help individuals manage one or, in many cases, multiple conditions, such as diabetes, heart disease, obesity and cancer, with a uniquely scalable model. The mobile app provides 24/7, personalized guidance from real-life experts who draw upon protocols developed in partnership with leading medical institutions. This approach has proven to get results; greater than 50% of Vida beta customers with a chronic condition lost over a pound of weight per week and experienced real improvements in A1C, cholesterol and blood pressure."
There are several different price points of Vida, depending how many sessions per week/month you would like to have. You can also connect your Vida app with your fitness tracker to share your fitness results with your coach. You can also focus on very specific needs, like shredding some pounds, or getting in better shape. Interested in giving it a try? Right now you can get one month of
Vida for free
, and you can also collect Vida credits by inviting friends. (Use my code KATJA2769 when you sign up!)
Vida app also makes a great gift to family or to yourself. Think ahead of those New Year's resolutions, and start early by taking charge of your wellness right now!
Post by Katja Presnal
"My mission is to inspire you to live life to the fullest and find your own "skimbaco," how you enjoy life where ever you are in the moment. For ideas for travel, home, food and fashion,
subscribe to weekly Skimbaco Lifestyle
feed on Mondays and
I hope you get my newsletter
that I send out sometimes on Fridays."
Katja Presnal
, editor-in-chief and the owner of Skimbaco Lifestyle.
Let's connect!
Visit Skimbaco Lifestyle (Skimbacolifestyle.com)'s profile on Pinterest.